The Best Event Planning Apps for Your Next Party
Details

Category: blog
Updated: 08th July 2022
If we tell you that an event planning app could increase your event planning productivity by 20% or more, would it pique your interest? Not only do planning apps increase attendance and productivity, but most are free.
It's no secret that people have varying ideas about what event planners do as a business. They rarely understand that organising an event can start a year in advance. For major reoccurring functions, planning never ends.
The reality is that event and party planning is hard work. If things go awry, the responsibility falls on the person planning the event.
Thanks to technology, apps have made the planning process more manageable, whether it's a small event or a large corporate party.
We've compiled a list of event planning apps you and your team will love. Before we get started, here are a few tips to help you navigate the app market.
Choosing the Right Event Planning App for Your Next Event
There are several things to consider when choosing apps for planning purposes. Most important is categorising the different parts of organising an event.
Communication App
Communications apps allow event planners to communicate with stakeholders, team members, industry partners, and ticketholders. You can now share information outside of scheduled members, grant access to individuals, and review and reply to messages.
Event Planning App
Event planning apps are project management tools for team collaborations. Team members can exchange ideas, track to-do lists, and host virtual meetings.
Assigned tasks are listed in the app allowing the event planner or project manager to track progress.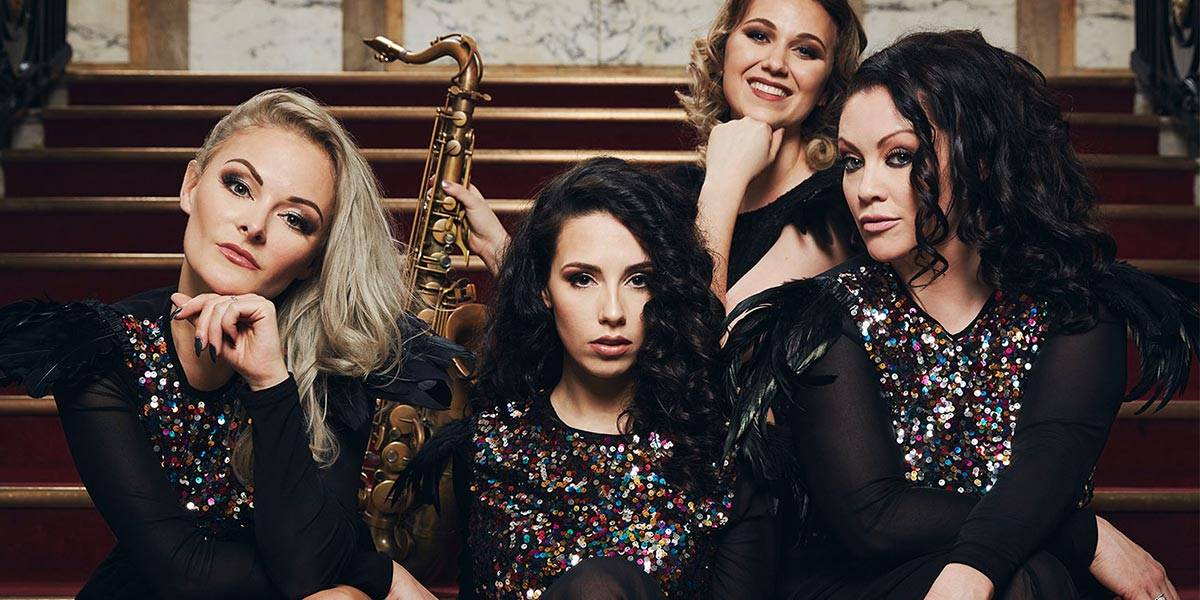 Organisation App
Organisation apps are essential for everyone on the event planning team. Choosing an app that allows the team lead to sync with team members is a great asset.
You can keep a running calendar equipped with notifications and alerts. The app is useful for teams that have in-person and virtual meetings. It can also remind key players of appointments with vendors, caterers, entertainment specialists, and the event venue.
Party Planning App
Party planning apps ensure you have everything you need to throw the perfect bash. They include methods to send and receive invitations. You can track RSVPs and issue tickets.
Choose a party planning app that allows you to create custom invites and landing pages. You also want the capability to create links to registries and allow guests to add additional attendees.
Now let's look at apps you can use to strengthen teams and increase productivity.
Accelevents
Accelevents is an all-in-one event planning app. Users have access to tools to plan every aspect of an event, including:
Registration
Branding
Experience
Analytics
integrations
and Support
Organising an event is a tall order regardless of size. Accelevents works for virtual and in-person events. They also offer a mobile app for event participation.
The app has price points for private and corporate events. You can also include valuable add-ons like customer Support, translation, and privacy features with standard pricing. Adobe Scan
Have you ever needed to get a signed document to a vendor and didn't have access to a printer or time to get it delivered? With Adobe Scan, you no longer have that problem.
A part of the Adobe suite of communication apps, Adobe Scan, is easily downloaded from the Google Play store to mobile devices. It allows users to scan and send important documents via their Android and IOS devices.
You no longer have to worry about missing deadlines or losing out on event spaces. The process is quick and easy. Recipients receive high-resolution images they can print into full-size documents.
Also included with Adobe products are the e-signate capabilities.
Asana
Asana is another global organisation app useful for planning an event. The app helps teams to coordinate wherever they are around the globe. A team member in the UK hosting an event can stay connected to a vendor in the US.
Remote teams stay connected while working on collaborative events. They stay abreast of important strategic initiatives.
In addition, the program allows users to:
Assign tasks
Organise using a Kanban Board
Streamline approvals
Manage workloads
Visualise project outcomes
Significant benefits include simplified workloads and key initiative mapping.
Bizzabo
Bizzabo made a commitment to provide its communications app globally. In 2021 it opened a London office to strengthen its commitment to elevating event experiences for marketers everywhere.
Their event tools include:
Content Management
Engagement
Event Management
Event Marketing
Networking
Sponsor Management
You can learn from an extensive online community. Users gain access to insights and data analytics to measure their progress. Plus, Bizzabo hosts events that offer knowledge-based training. Conference Tracker
Conference Tracker is designed for organisations hosting an event where tracking attendees is important. This tool is for you if you're trying to see how many people attended each seminar.
Employers and organisations put a lot of time and money into hosting seminars, conferences, and trade shows. People get time off from work to attend the events. The app provides reports showing which seminars they attended.
The app has other useful tools:
Badge designer
Conference check-in
Attendance certificates
Exhibitor registration
Conference analytics
The conference tracker has a premium plan based on the anticipated attendance size.
CrowdCompass
Crowd Compass bills itself as the "next level of attendance engagement." It is a mobile app backed by Cvent, which we will also discuss in this article. This event planning app is geared toward planners looking to increase numbers at reoccurring events.
It is perfect for organising an event for up to 50,000 attendees. The app is compatible with Android, iPhone, and iPad mobile devices. Their training features allow users to learn via live online sessions, webinars, and a document library.
Event planners can create attendee and speaker profiles. Plus, you can offer social media integrations.
Cvent Event Management
Cvent Event Management is an event planner's dream. Imagine having access to over 234,000 event venues around the globe. No matter the event or the size, you'll have access to the tools you need to plan, promote, engage, and follow up.
The app is designed to work for anyone hosting an event, big or small. The app makers specialise in large corporate events, conferences, and trade shows. Eventbrite
Recently rebranded as the Eventbrite organiser app, users can expect a fresh new look and added capabilities. The biggest benefit of the app is it allows the event host to track ticket sales.
Event planners design a website for their events. The site allows users to register, buy tickets, and purchase sponsorship packages. Users can print tickets to be scanned at the event.
The customised event site easily integrates into the client's website. You have social media integrations, and the web pages are shareable.
Eventbrite is a free app. You only incur charges when a user purchases a ticket to a paid event.
Evernote
Event planners can struggle with staying organised and keeping up with various event notes. Evernote is among the communication apps to help you organise your notes.
The app offers a day planner to help you stay on task. A web clipper that allows users to save online searches. Tools to sync multiple devices and document scanning.
Plans range from a free version to plans that feature tools for collaborative teams.
GoTo Webinar
The name speaks for itself. GoTo Webinar is an event planning app geared toward companies that host webinars. Attendees can log in from anywhere as long as they have internet access.
Webinars get viewed on desktops, laptops, tablets, and mobile phones. Key features include:
Event promos
Expert planning
Support
Webcast up to 3,000 people
Pre-recorded events
Events attendees can interact with the hosts using the "raise hand" feature. If you have multiple presenters, it isn't a problem. Equip presenters with webinars for multiple presenters in global locations. Following the event, organisers can send participants polls and surveys. The tool allows event planners to improve on past experiences. Infor Sales & Catering
Restaurants, hotels, and other entertainment venues play an essential role in hosting an event. Infor Sales & Catering is an event planning app for companies that serve as vendors and get hired directly to host an event.
When it comes to organising an event, Infor provides tools to help manage events of varying sizes. It doesn't matter if it's a dinner party or industry convention.
Pathable
Pathable is an all-in-one event planning app that brings together all the tools you'll need in one powerful application. Now you can plan an event from start to finish. Merge in-person and virtual events into one amazing experience.
Build a custom website or app unique to the event. Incorporate registration, ticket purchases, and more in one convenient location. You'll also have access to analytics and reporting features.
PromoTix
Like Eventbrite, PromoTix is an app to market events requiring an admission ticket. It's perfect for hosting an event with an in-person and virtual feature.
Events can live stream the event and capture how often users access the stream. Plus, users receive unique one-time usage links. Event planners can rest assured of the quality of the stream that's backed by Open Broadcaster Software (OBS).
Social Tables
Social Tables is another useful event planning app under the umbrella of Cvent. They offer both free and premium-based packages.
The app's key features that party planners hosting an event will love are access to over 5,000 floorplans and the ability to create diagrams for floor layouts. Once your choices are complete, you can download a PDF version.
You'll also enjoy live collaboration on the communication apps side. Plus, guest & meal management.
SpotMe
Hosting an event for B2B companies is made easier with SpotMe. The event planning app is perfect for conferences and tradeshows. All the tools you need are available whether you're accessing the app from a computer, tablet, or smartphone.
The app's target audience is medium and large company functions. Event planners get access to tools for video production for webinars. The app also includes integrations for in-person events and live streams with built-in features.
If personalisation is important, you'll have branding capabilities for marketing your event.
Tripleseat
Increase business revenue by adding a party planning element. Promote unique rooms and event spaces for parties and corporate meetings. Tripleseat is a competitor of Infor Sales and Catering.
It's a good communications app for sales teams to manage events and keep everyone informed.
Webex Events (Formerly Socio)
Whatever your event entails, WebEx has an app for it. Event and party planning apps, organisation apps, and communication apps.
In addition to offering solutions for numerous industries, they also have premium devices for hosting innovative events.
Plans for WebEx cater to every budget. They have free plans, custom plans, and enterprise packages for companies offering multiple annual events.
Wrike
Wrike is a global organisation app that assists with hosting a large event. The app has a range of platform structures, from free to enterprise pricing.
This event marketing tool is a good choice to measure effectiveness. Wrike offers tools for project managers, marketing, and creative teams.
If full visibility is a requirement, Wrike allows stakeholders to monitor the process of virtual teams.
Choose the Best Entertainment
No event is complete without entertainment. Now that you know there is an event planning app for every step of the planning process, you can now focus on keeping guests entertained.
Bands for Hire offers a wide array of entertainment options for every event. Everything from live performers, bands, musicians, and world music is a call away.
We'd love to hear about your event and pair you with the right performers.
Let's connect! Our team members are excited to discuss the possibilities of taking your event to the next level. Click here to share a bit about your upcoming event.