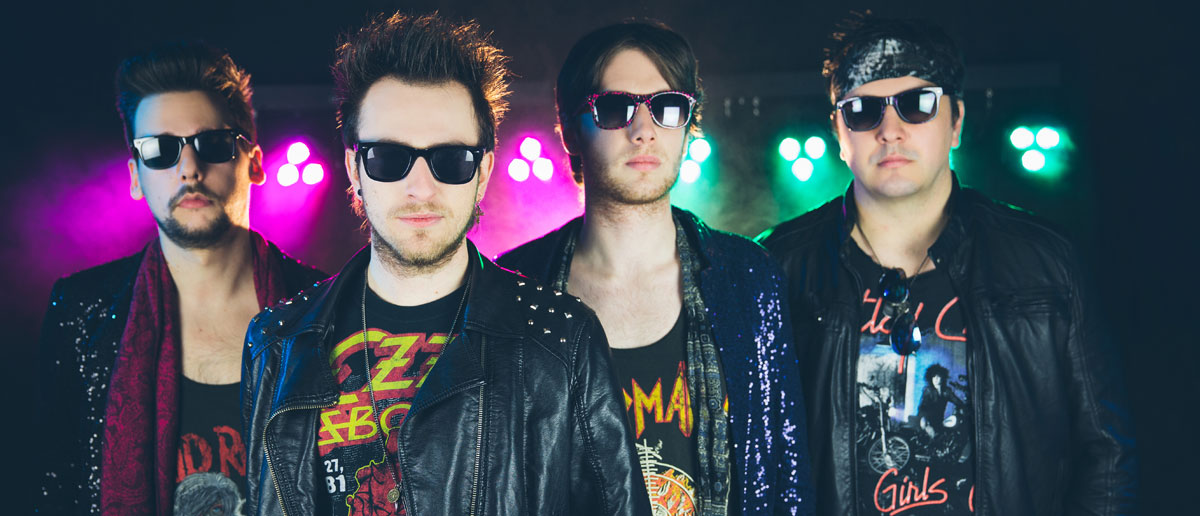 80s Bands For Hire
The 80s was a decade of outlandish outfits, outrageous hairdos and out-and-out anthems – three things Bands for Hire's outstanding 80s tribute bands promise to deliver every time! If ever there was an excuse to doll yourselves up in Day-Glo and dance or don double denim and head bang, then this is it!
The 80s have made a significant comeback in recent years – a bygone era when MTV ruled the screens and Pacman ate our pocket money – and we have plenty of top-notch 80s cover bands available for bookings ready to take you straight back there through the Power of Love (by which we mean music). Synth pop duos, glam and hair-metallers, post-punk art rockers and stadium rock giants are just a few things we can thank the 80s for – as our 80s rock bands and 80s pop bands won't hesitate to remind you!
80's Tribute Bands
For those of you looking to truly travel Marty McFly-style back to your favourite period, why not consider one of our 80s tribute bands? Our 80s tribute bands have the sound, the look and the attitude of the most iconic acts of the 80s down to a tee – perfect for fans of bands and artists who are sadly no longer with us, and an exciting insight into what classic acts we love today were like in their prime. Treat your guests to the authentic Wham, A-Ha, Madonna, Huey Lewis, Simple Minds, Bon Jovi, Bryan Adams, Phil Collins or Michael Jackson experience they always wished for with our 80s tribute bands!
The nostalgia of 80s music is a great way of reliving a youth most marvellously misspent, and our 80s party bands also present a fun opportunity to introduce younger audiences to a culture they may have missed out on. Any kind of get-together with a range of people looking to let their hair down (or, in some cases, hair-spray it up) would benefit from a few well-chosen hits from our 80s wedding bands, whether it's a wedding reception, office party, school reunion, graduation, corporate event, charity event, awards ceremony or private dinner function.
80's Wedding bands
Our 80s wedding bands are the final part of a winning party formula, bringing their sometimes cheesy but always fun brand of music to weddings, parties and functions hosted by a variety of clients, including such major players as OK magazine, Coca Cola and HSBC. Like all Bands for Hire acts, our 80s bands are flexible and accommodating when it comes to your budget and venue requirements – on top of providing all their own equipment (and sometimes an additional DJ set/customised playlist to be played during the band's break), many our 80s function bands offer alternative lineups. Whether you want a chilled out set from a 4 or 5 piece, or want to go all out with an 11 or 12 piece, sunglasses and popped collars are a must! Click on one of our 80s covers bands below for further details, or feel free to contact us directly.