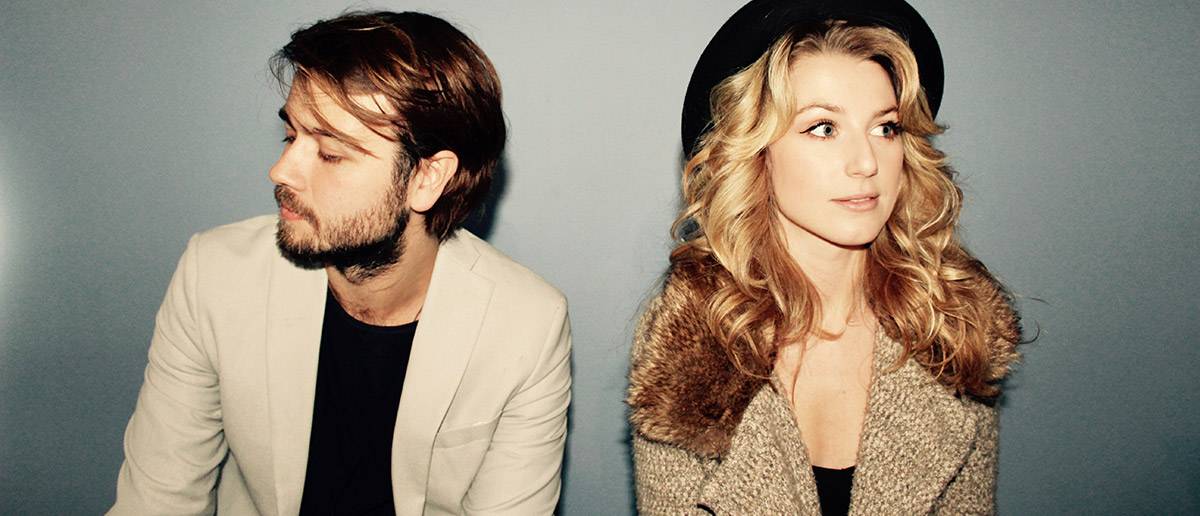 Acoustic Music
Are you looking to hire an acoustic band or musician for a wedding, birthday party or corporate event?
We offer a range of singers, acoustic duos & bands performing everything from contemporary acoustic music to jazz, classical and blues.
Hire Acoustic Duos and Bands
We represent only the very best acoustic bands and artists in the UK. From solo acoustic singer/guitarists to acoustic duos and acoustic bands, you'll find something to compliment your event.
Many of our acoustic acts perform as solo artists and acoustic duos, so this is a space-conservative way of still getting phenomenal live performances of your favourite songs whilst still sticking to your budget and venue constraints. Even our acoustic bands, which offer a fuller sound, take up far less room than an electric band, and are able to play at a much softer volume.
Additionally, with the advent of loop stations and harmony pedals, many of our creative acoustic artists are able to create the illusion of entire acoustic orchestras, layering multiple instrumental, percussion and vocal parts on top of each other at the tap of a foot. A sight to behold, and a sound to be heard!
Browse All Acoustic Acts
Browse through all of our acoustic acts and get in touch for price and availability.
Need some help?
Call us on 0845 073 9440
Our experienced team book live acoustic bands, duos and singers for thousands of events every year, so if you're in need of some friendly advice, please feel free to get in touch.
Acoustic Bands FAQs
Looking to hire an acoustic wedding band or cover band but not quite sure where to start? Below you'll find answers to some of the most common queries about our acoustic singers and artists.
Acoustic Bands For Hire
The natural resonance and beauty of acoustic music will have an intimate, personal effect on your event, with a dash of rustic charm thrown in for good measure. Free from all the trappings of technology, Bands For Hire's acoustic bands and solo acoustic acts rely solely on their considerable talent and the versatility of their instruments.
Hire a Roaming Acoustic Band
For something a little different, consider one of our roaming acoustic bands - rather than performing in one area of the room, our roaming bands will work the room, table by table, ensuring guests are fully engaged and singing along!
So while they're all seasoned performers and have the engaging personalities to show it, if you're in the market for music that can take more of a back seat at your event, our acoustic bands and solo acoustic artists can provide you and your guests with some brilliant background music, leaving you free to mingle without having to raise your voices. Wedding breakfasts, garden parties, birthdays and corporate and charity meet-and-greets would all suit this laid-back style.
Solo Acoustic Guitarists for Hire
Acoustic music is a broad term for the enormous variety of genres our acoustic bands specialise in. On this page you'll discover acoustic jazz (on the piano or on the guitar), acoustic blues, Celtic and traditional folk, flamenco and Spanish guitarists and even classical music – some instrumental, some accompanied by our very talented vocalists.
Many of popular music's greatest songwriters either started out or delved into acoustic music, favouring more stripped down arrangements and relying on the quality of the writing itself. Examples of some of the most successful acts to come out of this school of thought include Simon and Garfunkel, Ed Sheeran, Jonie Mitchell and the Everly Brothers, whose work is ready made for our acoustic bands to cover. Even some of history's most popular bands, such as the Beatles, Oasis and Nirvana, have created some wonderful music aided by just an acoustic guitar or two, which our acoustic bands cover to great effect.
Our acoustic bands and solo artists also perform innovative arrangements of songs usually associated with more complex instrumentation – you may well be surprised when looking at our acoustic bands' set lists - to find they cover bands and artists as diverse as Daft Punk, Maroon 5, Katy Perry, Van Morrison and Amy Winehouse. Many of our acoustic bands offer DJ sets or prepare playlists to entertain your guests while they're taking five.
How much does it cost to hire an acoustic band or singer/guitarist?
We offer a wide selection of acoustic acts to cater for a range of budgets.
Below is a general guide to get you started, however, it's worth noting that these are average fees across the board and you may find that in-demand acts charge more for their services.
Solo Guitarists (solo instrumental and acoustic singers): £250 - £500+
Acoustic Duos (Acoustic guitar, Vocals): £500 - £750+
Acoustic Trios (Acoustic guitar, Vocals, Cajon / Percussion): £750 - £1000+
Acoustic Quartets (Acoustic guitar, Vocals, Cajon / Percussion, Bass): £1250 - £1500+
In addition to the above, all acoustic musicians will quote to include their required travel expenses.
What style of acoustic music do your acts perform?
Most of our acoustic bands and artists perform a wide repertoire of popular music to cover a range of genres. This makes them the perfect live entertainment for all age groups.
For weddings and corporate events you can expect to hear everything from classic oldies, modern chart songs and 90s dance, to R&B, soul, Motown and contemporary club hits – all in a unique acoustic live lounge style.
We also represent a range of instrumentalists such as classical guitarists, Spanish guitarists and flamenco guitarists.
What type of events are your acoustic singers and bands suitable for?
Our acoustic acts are perfect for wedding ceremonies, afternoon drinks receptions, dinners, birthday parties and corporate events.
Our acoustic singers and acoustic duos are also regularly booked for special events at pubs and restaurants such as valentines day dinners, Christmas parties and New Years Eve parties.
How long does an acoustic band play for?
In general our acts quote for two sets over a maximum time period, for example, 2 x 45 minute sets over a 3 hour period. This is usually ideal for a champagne reception, pre-dinner drinks or wedding breakfast.
If you're looking to hire an acoustic wedding band for your ceremony you may prefer to split the performance time up, for example:
20-30 minutes as guests arrive
Entrance song / Processional
Two songs during the signing of the registers
Exit song
1 hour during the drinks receptions
Will the band provide their own PA system / sound system?
Yes, all of our acoustic cover bands and artists provide a small PA system within the price.
If your venue doesn't allow amplified music, many of our acoustic acts and roaming bands will be happy to perform unplugged / unamplified. Just let us know in your enquiry and we'll be happy to send over some suitable options.
How long does it take an acoustic band to set up and sound check?
Set up times vary depending on the number of musicians but in general we allow about an hour to ensure the musicians are set up in good time.
How do I book an acoustic band?
We make hiring an acoustic singer or band a simple and stress free process.
Step 1. Browse through our roster of acoustic acts and send us your event details through the contact form on the artist's page.
Step 2. We'll check availability and send you a bespoke quote for your event.
Step 3. If you have any questions, just let us know and one of our team will be happy to answer your queries.
Step 4. Once you're ready to book, we'll send you a booking contract to sign online and an invoice for a small deposit of approximately 20%. This can be paid by card or bank transfer.
Step 5. From here we'll send you a booking confirmation email with everything you need to know.
Can I request a special song for my wedding ceremony or first dance?
Yes, if you have a song request that isn't already in the artist's repertoire, just let us know and we'll check that it's suitable.
Most acoustic acts are happy to learn one new song per event within the price. Some musicians may charge a small fee to cover their rehearsal time.
Event Planning Articles
Our team of live music experts have put together a number of live music guides and blog articles to help you with your event planning journey.
Local Acoustic Bands in the UK