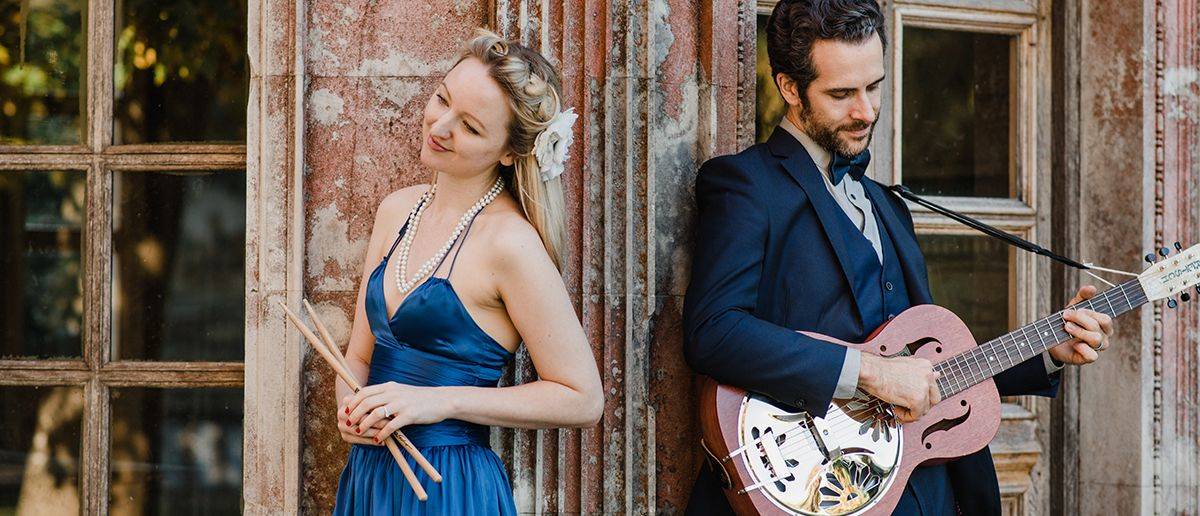 Jazz and Swing Bands
Jazz hands at the ready – your event's about to get a heck of a lot more fancy once Bands for Hire's jazz and swing bands have taken the stage! One of the most classy, stylish genres of music, our jazz and swing bands are available to hire for weddings, corporate events, private parties and more.
Browse All Acts
Browse by Type
Hire Jazz Musicians For Any Occasion
As the leading supplier of jazz and swing bands in the UK, you'll be sure to find a live act that fits the bill. From solo jazz pianists, jazz trios and quartets to jazz ensembles with additional horn section and jazz singers.
Jazz Bands For Hire
We offer a huge range of local jazz and swing bands to suit your event. It really depends on the size and vibe of your event – big parties, corporate and charity functions and wedding receptions tend to be held in larger venues and have larger budgets, so they would typically benefit from the fuller sound and larger scale spectacle our jazz ensembles provide.
Wedding Jazz and Swing Bands For Hire
Our flexible and accommodating wedding jazz bands can strip themselves down to a three or four-piece; if your venue can't house a drum kit, or if you'd prefer quieter jazz to be played in the background, then this is the option for you.
Browse All Jazz & Swing Bands
Browse through our exclusive roster of jazz bands and swing bands in the UK. Our jazz musicians are the perfect choice for your champagne reception, corporate event, wedding reception and more.
Need some help?
Call us on 0845 073 9440
Our experienced team book live bands for thousands of events every year, so if you're in need of some friendly advice, please feel free to get in touch.