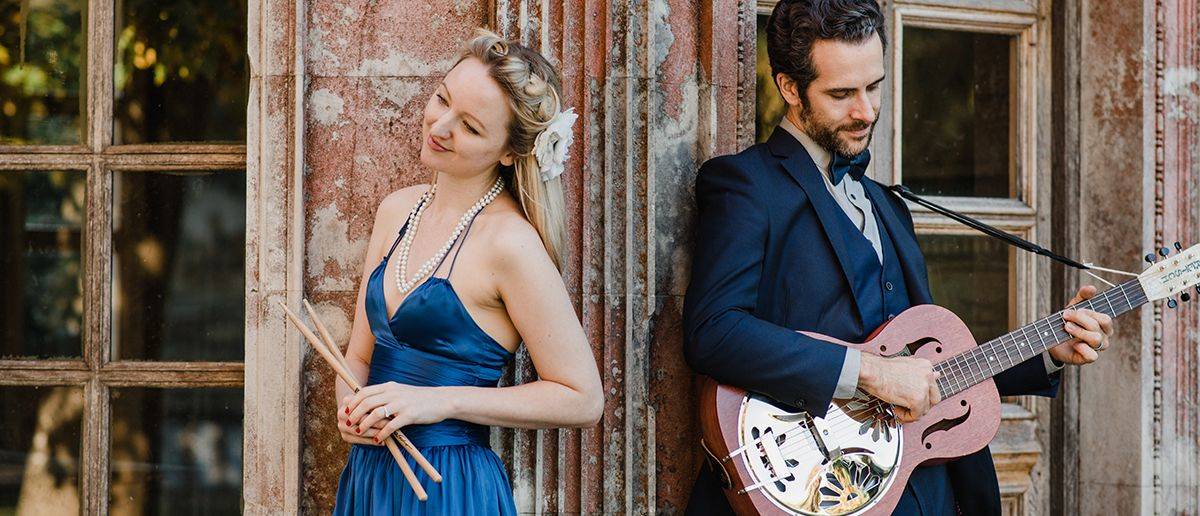 Jazz and Swing Bands
Jazz hands at the ready – your event's about to get a heck of a lot more fancy once Bands for Hire's jazz and swing bands have taken the stage! One of the most classy, stylish genres of music to be heard by human ears, our jazz and swing bands are typically immaculate in their appearance as well as in their performance, and invite you and your guests to feel as fine as they look.
Hire Jazz Musicians
We offer a huge range of local jazz and swing bands here, from solo jazz guitarists and jazz pianists, through jazz trios and quartets to jazz ensembles with additional horn sections and backing vocalists. It really depends on the size and vibe of your event – big parties, corporate and charity functions and wedding receptions tend to be held in larger venues and have larger budgets, so they would typically benefit from the fuller sound and larger scale spectacle our jazz ensembles provide. However, our flexible and accommodating wedding jazz bands can strip themselves down to a three or four-piece; if your venue can't house a drum kit, or if you'd prefer quieter jazz to be played in the background, then this is the option for you.
Jazz and Swing Bands for Hire
Jazz is a multi-faceted genre, to say the least. We've got: modern jazz, trad jazz, gypsy jazz (in the style of legendary guitarist Django Reinhardt), cool jazz (developed by jazz legend Miles Davis), 1920s and 30s swing, and many more sub-categories besides. Going by singers alone, there's the sultry Nina Simone, the heartbreaking Billie Holiday, the heartwarming Nat King Cole, and the dripping-with-coolness Rat Pack: Dean Martin, Bing Crobsy, Sammy Davis, Jr., and, of course, Ol' Blue Eyes himself, Frank Sinatra.
Wedding Jazz and Swing Bands
Jazz is notable among musicians as being one of the most complex and difficult styles to master – but this doesn't mean our fantastic weddingjazz and swing bands are above playing a decent pop tune now again. Jazz musicians know better than anyone that more complex jazz can leave some people scratching their heads – so if any of your guests fall into this category, our jazz and swing bands will have a few pleasant surprises in store for them. Keep your eyes open for jazzed-up versions of popular hits by the likes of R. Kelly, Daft Punk, David Bowie, Ed Sheeran and even Justin Bieber!
Our jazz and swing bands for hire will more often than not provide all their own equipment, as well as a bespoke playlist (or even a DJ) to keep your guests entertained during breaks. If you have any specific queries, or require further details, please don't hesitate to contact our agency directly.