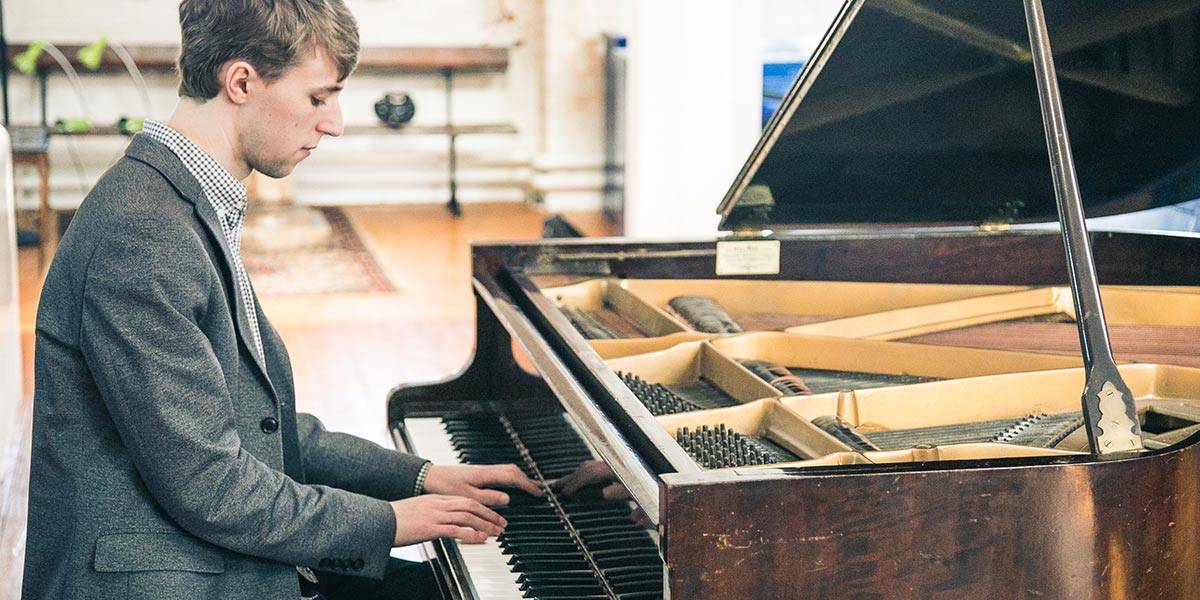 Hire a Jazz Piano Player
Whether you're looking to hire a jazz pianist for your corporate drinks reception or wedding breakfast, you'll find the perfect pianist for hire on our roster.
Close your eyes and you could just as easily be sipping an Old Fashioned in a smokey speakeasy as nervously adjusting your tuxedo at a high stakes poker game in a Vegas casino – our solo jazz pianists' carefully selected repertoire, professional demeanour and expert musicianship will take you places you've never been.
Smooth instrumental jazz is perhaps the ultimate way to help your guests loosen up. Forgoing the regimented structure of classical and romantic music and shunning the formulaic approach of pop, jazz will encourage your guests to be themselves.
Book a Jazz Pianist
The long lists of jazz standards our jazz piano players perform feature the names of such legendary lyricists and composers as Duke Ellington, George Gershwin, Richard Rodgers and Cole Porter. Whether your guests want to step outside in the Summertime or slow dance beneath a Blue Moon, our jazz pianists have got your covered – Anything Goes!
Speaking of which, you don't have to be a jazz aficionado to appreciate our jazz pianists' playing – they'll lend their jazzy style to just about anything. Classics such as the Beatles' 'Yesterday', Robbie Williams' 'Feel' and Queen's 'Don't Stop Me Now' all get the solo jazz pianist treatment, as do such modern hits as Beyonce's 'Halo', Christina Aguilera's 'Beautiful' and Adele's 'Someone Like You'. Our corporate and wedding piano players have a wealth of experience performing at functions across the country so you can rest assured of an absolute first class performance.
Lounge Jazz Piano Players
To get the best sound out of our solo jazz pianists, they'd recommend hiring a venue which keeps its own in-house piano. However, if this isn't possible, it's not a problem – all of our jazz piano players provide their own electric piano and amplifier.
Many of our solo jazz piano players offer other lineups, giving you the option to add extra members for a fuller sound. If you're planning a larger scale event such as an awards ceremony or product launch, you might like to consider adding a double bassist to make a jazz duo, or go a step further and add a drummer to make a jazz trio.