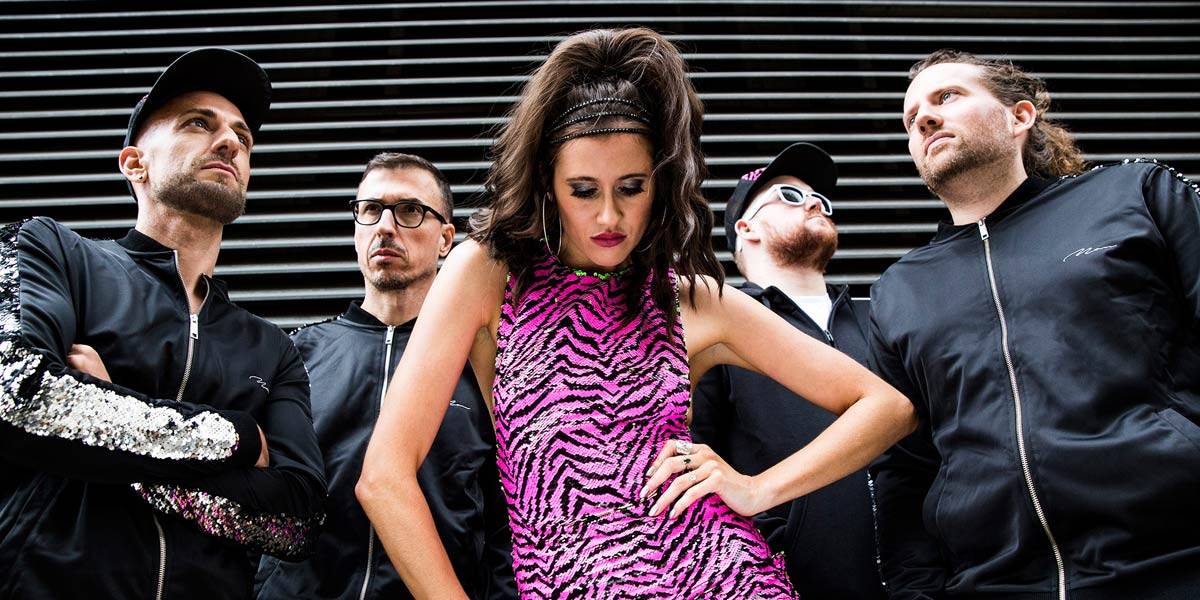 90s Cover Bands
Discover our diverse range of 90s cover bands, performing everything from 2 Unlimited, Snap! and Spice Girls to Faithless, The Prodigy, and Basement Jaxx.
If Britpop is more your thing, our indie wedding bands promise to bring out the anthems with an extra helping of Oasis, Blur, Happy Mondays, Pulp and many more.
Why Hire a 90s Weddding Band?
Tamagotchis, bucket hats, Furbies, scrunchies, Girl Power, the Simpsons – all of these things made the 90s the glorious technicolour decade that it was, but, it's the music that was at the heart of it all.
The 90s was truly a turning point for the musical world, giving us Britpop, Garage, Pop Punk, Techno, Grunge and Dance. See which of our 90s wedding bands will have you raving until the dawn, which will have you leaping into the air and smashing your air guitars, which will have you swaggering along to a lazy backbeat, and which will have you endlessly performing the Macarena!
90s Party Bands
Browse through our 90s bands to get a sense of what they'll be bringing to the party – it could be the pop and dance hits of the Spice Girls, 2 Unlimited, the Prodigy, Chemical Brothers and Basement Jaxx, or the indie rock anthems of Oasis, Blur, Happy Mondays, Pulp and the Charlatans, or something else entirely! Some of our 90s party bands have even gone as far as to include S Club 7, Faithless and the Cure in one set – but that, in many ways, is precisely what the 90s was about: anything and everything goes.
If you want to keep things strictly pre-Millennium, then we're definitely on the same wavelength here. Some 90s nostalgia is precisely what your school reunion, festival, wedding reception, awards ceremony, graduation, charity event or corporate event needs – just hand out the glow sticks and smiley face t-shirts, and it'll seem like the 2000s never happened!
90s Tribute Bands
All shindigs, fiestas and hoedowns deserve a bit of 90s magic in our opinion – so we've made it our business to make our 90s tribute bands available to you in many forms. Yes, it's a fact that we're home to some of the biggest and best 90s party bands in all the land (our 90s party bands can feature extra percussionists, backing dancers, multiple vocalists and sampler/keyboard players in their fullest form), but we also have more streamlined 90s function bands and 90s wedding bands with just 3 or 4 members. So if your venue, your budget or the style of your event would suit something a little more toned-down, feel free to send us a message and we'll point you in the right direction. Our flexible and accommodating 90s tribute acts provide all their own equipment, and – if specified – a DJ set or bespoke playlist to keep your guests entertained during their break. The good vibes simply refuse to be suppressed!
Tribute Bands For Hire
We offer a wide range of tribute bands to suit your event theme, from vintage 50s rock 'n' roll bands, to 80s cover bands and everything in between.
.
Why hire a 90s band through us?
Over 20 Years experience in the events industry
Hundreds of 5 Star reviews across Facebook and Google
All bands hand-picked by our team of experts
Dedicated member of our team assigned to your event
Professional contracts for your peace of mind
Find out more ★★★★★
A very friendly and professional organisation. Their expedient service was tremendous, giving me the assurance that my event would be a huge success. All written communication was clear and concise and telephone conversations were polite and gave me confidence. This was the first time I had used Bands For Hire, and I would certainly recommend them.
Julie - Wedding Reception