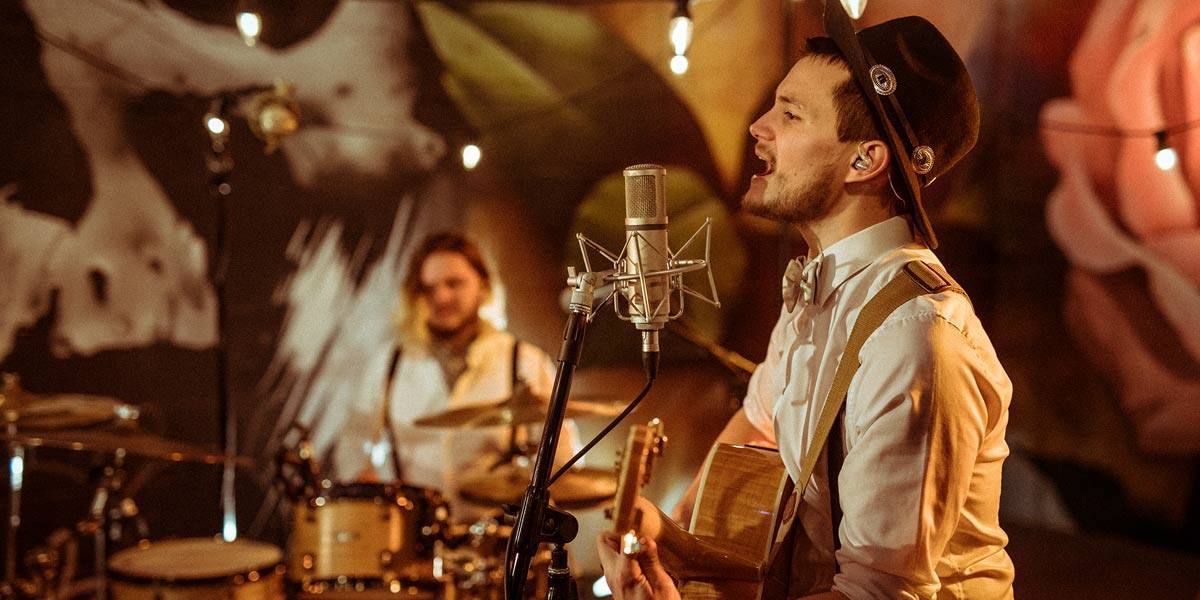 Hire a Vintage Band
Whisk your guests away to a bygone age with one of our authentic vintage function bands. With a hand-picked roster of retro bands, covering everything from ramped-up covers of '20s swing favourites to modern songs with a twist, you'll find something to suit your theme.
Great Gatsby Themed Bands
'Vintage' is a vastly popular theme to go for when planning all kinds of events, whether it's a wedding reception, corporate event, charity event, private dinner function, awards ceremony or even just a garden party. Settling on a specific time period gives everyone the chance to dress up in a similar fashion while putting their own spin on it, and an authentic soundtrack from one of our vintage cover bands will just tie the whole thing together. The vintage theme also comes ready-made with suggestions for food, drinks and activities, which just add to the fun!
Book a Vintage 50s Band
It's not just the songs that make watching our vintage bands such a realistic experience; it's the clothes, the presence, the instruments – everything is carefully thought out to add to the overall effect. Below you'll find 50s rock 'n' roll bands sporting quiffs and retro guitars who'll soon get everyone's knees knocking to Little Richard, Chuck Berry and Elvis Presley; Supremes- and Ronnettes-style girl groups in fabulous matching outfits with synchronised dance routines; dapper swing bands crooning their way through the best of Frank Sinatra, Dean Martin and Bing Crosby's back catalogues; incredibly talented jazz musicians who look and sound as though they've just walked out of a 1920s speakeasy; and many more besides!
Being a flexible and accommodating agency, we at Bands for Hire make sure there are plenty of options available when it comes to booking your vintage band. Naturally, not every event is going to have the same budget, and not every venue is going to have the same facilities, so we provide a selection of different acts and deals to allow for these factors. For smaller venues and budgets, we have solo jazz guitarists, jazz pianists and acoustic duos; for larger-scale events, we have full swing bands and jazz ensembles with additional musicians, vocalists and dancers. There's plenty in between too – and many of our vintage bands give you the option of different line ups, so please feel free to send an inquiry our way for further details on how we can tailor our vintage band packages to your requirements.
Our vintage cover bands will, in general, provide all their own equipment, and many of them offer the additional service of a DJ or custom playlist to keep your guests entertained during breaks. The quote given is calculated with the regular line up and set length in mind; any adjustments to this will result in a recalculated quote.