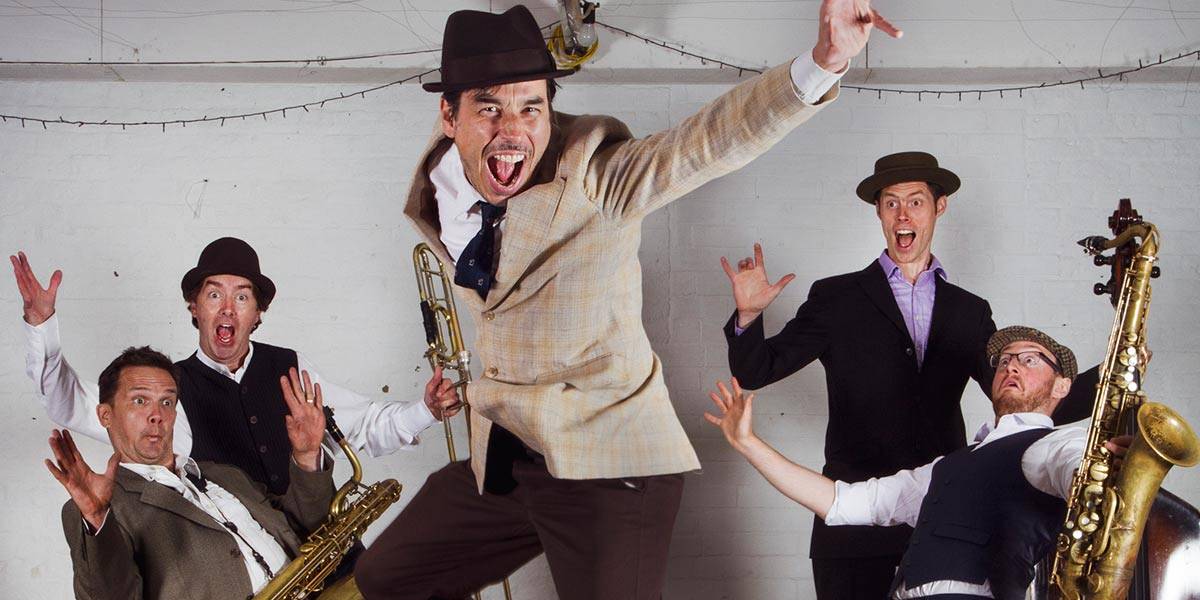 Postmodern Jukebox Style Bands
Add a touch of class to the proceedings with one of our jazz/pop crossover bands! With popular swing bands such as Postmodern Jukebox gaining widespread appeal across the globe, taking contemporary pop classics and combining them with a jazzy twist has become a popular way to bring jazz and swing to the masses.
Hire a Postmodern Jukebox Style Band
We represent a wide range of Postmodern Jukebox style bands for hire in every corner of the UK. Our bands perform a mixture of modern pop and jazz standards from the 1920-40s, making them the ideal choice for wedding receptions, parties and corporate events.
Postmodern Jukebox became a viral sensation on YouTube thanks to their creative re-imaginings of popular songs, usually taken from the pop and rock genres. Their revolving cast of exceptionally talented musicians and their knack for reworking the songs you know and love into such genres as jazz, swing, big band and dixie has taken them around the world, and has inspired a whole new generation of cover bands. Our fantastic jazz/pop crossover bands take the concept that Postmodern Jukebox paved the way for to exciting and very enjoyable new places! Each of our jazz/pop crossover bands has a wealth of live experience, which has taken them to New York, Abu Dhabi, and even onto Later With Jools Holland!
Jazz/Pop Wedding Bands
For your convenience, we've put together some neat and tidy all-inclusive packages, making it easier than ever to hire one of our top-of-the-range jazz/pop crossover bands! Along with the band themselves, all equipment will be provided (including a full PA system and lighting rig) along with playlists of related music to be played during the band's breaks. This way, your guests will be treated to non-stop jazz and pop action from start to finish!
In keeping with Bands For Hire's flexible and accommodating ethos, our fantastic jazz/pop crossover bands frequently alter their lineups to suit different sized venues, budgets and audiences. For more low-key events, like champagne receptions and private dinner functions, you can request a 2 piece or 3 piece, which will include vocals, a guitar, and either a double bass or keys. If you've hired out a ballroom and are expecting a huge crowd of dancing guests, then you can add drums, backing singers and horn section to fill out the sound. It's entirely up to you!
Booking a Postmodern Jukebox Style Band
Ever wondered what the White Stripes would've sounded like in a prohibition-era speakeasy? What about Michael Jackson in a smokey 1930s nightclub? All you need to do to find out is choose which of our many amazing Postmodern Jukebox style bands is the one for you, fill in your details and hit 'Send Enquiry'. Leave the rest to us – we always aim to respond to enquiries within 48 hours. Feel free to send any queries our way in the meantime!