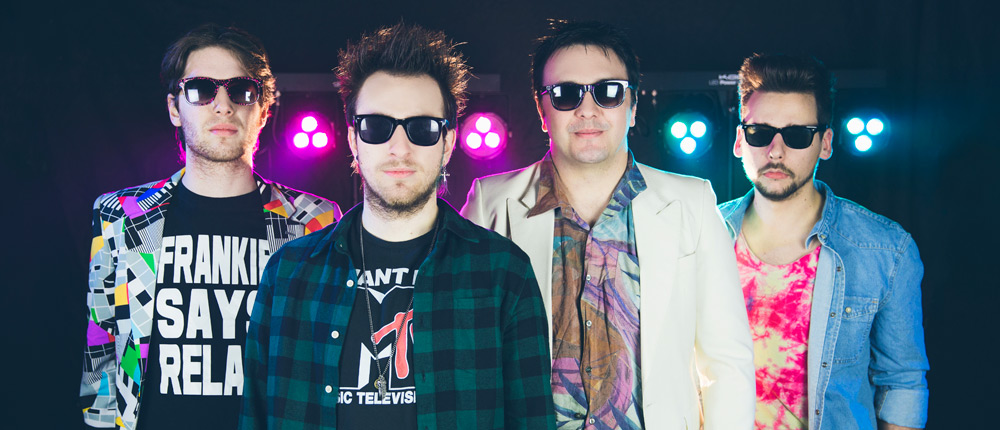 Brighton and Hove Bands for Hire
Brighten up your day with our fantastic Brighton and Hove wedding and function bands! Our organisation exists purely to ensure your events are as enjoyable and memorable as can be, and with this in mind we've tracked down all the greatest artists in your local area and listed them, along with all their key details, in an easy to navigate format. You can hire from us at an incredibly competitive rate covers bands in Brighton and Hove with extensive professional live experience ranging from successful appearances on TV and radio, tours with best selling artists and performances for some of the biggest corporate names in the country.
Function Bands for Hire in Brighton and Hove
Our stupendous covers bands in Brighton and Hove get hired for all kinds of events, some of the most popular being wedding breakfasts, wedding receptions, garden parties, graduations, corporate events, charity events, store openings, summer balls, galas, awards ceremonies, work Christmas dos, surprise birthdays and private dinner functions. Anything and everything can be improved significantly with quality live entertainment, and we can provide you with the perfect covers band in Brighton and Hove to transform your event into a real spectacle.
We have an astounding range of bands, soloists and other groups available at Bands for Hire for your Brighton and Hove based events, from wedding harpists and pianists to jazz trios and string quartets. Our Brighton wedding bands tend to perform from a variety of genres, touching upon funk, soul, rock 'n' roll, traditional and Celtic folk, jazz, pop and contemporary chart hits. On the flip side, if you're planning a party with a very specific theme, we have loads of specialist Brighton and Hove function bands whose fortes lie in 80s cheese, 70s disco, 50s rock 'n' roll or swing straight from the 1920s and 1930s.
Typically included in our given rates are: a full PA system, a lighting rig, and a bespoke playlist of related music to fill in the gaps between your Brighton and Hove wedding and functions band's sets. Many of our flexible and accommodating musicians also offer optional extras, such as additional lighting and sound equipment for an even more impactful show. The ways in which you can tailor your Bands for Hire experience also extend to the facility to alter our covers bands in Brighton and Hove's line ups to better meet your venue and budget requirements – if need be, let us know in your inquiry whether an acoustic set, lounge set or jazz cocktail set would be more suitable for your event.
Party Bands for Hire in Brighton and Hove
They're called Party Bands for a reason – these hilarious acts celebrate with you every step of the way right from the stage. Your guests won't be able to stop themselves from dancing along as the platform is filled with backing singers, backing dancers, horn sections and additional percussionists. If it's energy, fun and excitement you're looking for in a band, look no further than our Brighton Party Bands! for more options, you may also like to take a look at our West Sussex function bands.