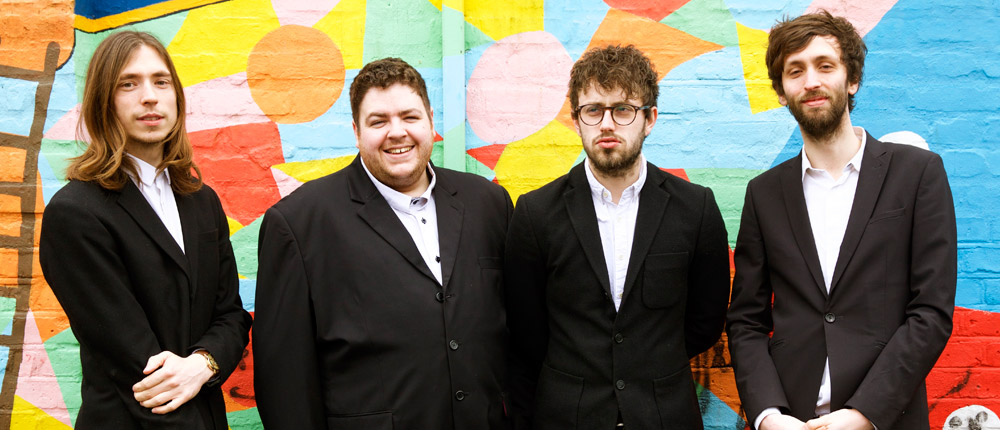 Lichfield Bands for Hire
Welcome to the epicentre of local musical talent in your area – Bands for Hire's extensive collection of fantastic Lichfield covers bands. After a rigorous selection process, we're delighted to announce that we have more professional and exceptionally gifted Lichfield function bands on our roster than ever, and each is available at a considerably competitive rate. Each of our covers bands in Lichfield has a great deal of live experience, including corporate gigs for high profile corporations, spots on mainstream radio and TV shows, and tours with major UK artists.
Function Bands for Hire in Lichfield
The quotes we give for each Lichfield function band will typically cover the band's travel expenses, use of their equipment (including a PA system and lighting rig), plus a bespoke playlist to keep everyone entertained with relevant music between sets. You can add this package if you want your function band in Lichfield to make even more of an impact; many of our bands offer optional add-ons, like more sophisticated lights and speakers, and in some cases a live DJ to spin the decks while the band's taking a breather. Many of our flexible and accommodating function bands in Lichfield can also adjust their line ups, so if you think an acoustic set, lounge set or jazz cocktail set would better meet your venue and budget needs, let us know in your inquiry.
Our wedding and function bands in Lichfield are recommended for all kinds of events, whether it's a family and friends affair, like a surprise birthday, private dinner function, bar mitzvah, bat mitzvah, garden party, wedding breakfast, wedding reception, or a more formal occasion, like a graduation, awards ceremony, store opening, work Christmas party, charity event or corporate event.
With a typical Staffordshire covers band hired from us, you'll get an eclectic mix of rock, soul, funk, pop, disco, folk (traditional and Celtic), Bollywood and jewish wedding music – something for everyone. If you'd rather, you can specialise in one genre or another with our 50s rock 'n' roll stars, 1920s and 1930s swing cats, string quartets, harpists and jazz trios.
Party Bands for Hire in Lichfield
All the bands we work with here are composed of fantastic musicians, but if you really want to emphasise the celebration side of your event, might we suggest a professional Lichfield Party Band? As the name would suggest, these lively acts start the party from the stage, and, via their energetic frontmen and frontwomen, extra percussionists, backing dancers, backing singers and horn sections, our Lichfield Party Bands beam their good vibes into your guests' bodies – there won't be a still pair of feet or a behind on a seat from the moment they strike up!