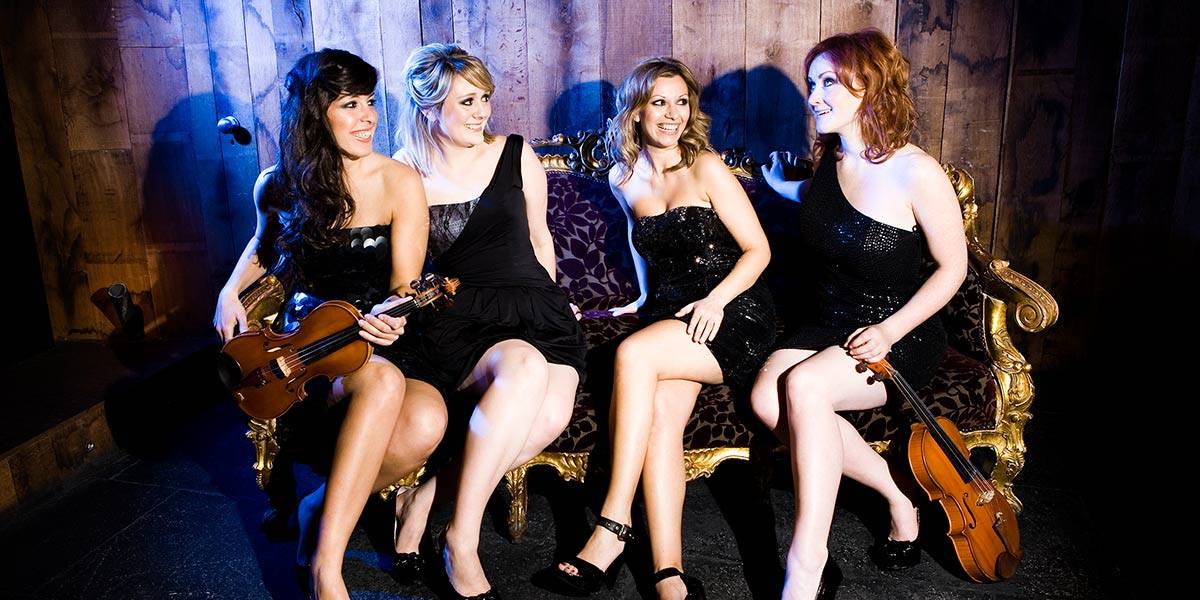 London String Quartets
Take a browse through our exceptionally talented range of string quartets in London.
Performing an eclectic repertoire that includes everything from classical and jazz to Hollywood movie soundtracks, a London string quartet will provide the perfect live entertainment for your wedding or corporate event.
Browse String Quartets
Hire a String Quartet London
Our hand-picked roster is an ever-expanding sea of talent, and this is rarely exemplified better than by our selection of London string quartets. A time-tested formula with all the inherited finesse of Haydn, Beethoven, Schubert and Mozart, our quartets are guaranteed to raise the sophistication bar at your event. Always a favourite choice for weddings, the sheer elegance and style of a London string quartet is sure to make a lasting impression.
Book a Wedding String Quartet in London
String quartet wedding music remains the go-to option for couples across the UK. With a versatile repertoire, spanning across every genre imaginable, a wedding string quartet promises to create an atmosphere that will be enjoyed by weddings guests of all ages.
We represent only the finest string musicians in London. Trained at well-regarded conservatoires across the world, our musicians have had the pleasure of working alongside some of the biggest names in the music business, from Madonna and Take That to Peter Gabriel and Shirley Bassey.
String Quartets for London Corporate Events
If your organising a corporate event, our string duos, trio and quartets are the perfect way to welcome your guests. Each year we book hundreds of corporate events for high-profile clients that include Google, Amazon, Adobe, Virgin Holidays and more.
For something more striking, consider one of our high-energy electric string quartets, offering a choreographed set of upbeat classical favourites.