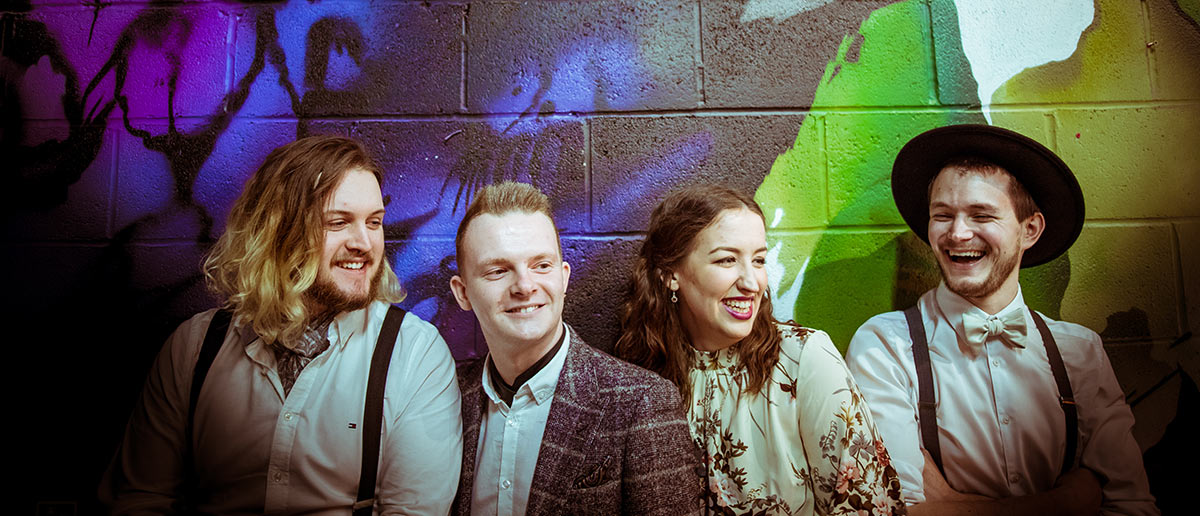 Stoke Wedding Bands
Book one of Bands for Hire's absolutely brilliant wedding bands in Stoke-on-Trent for the perfect end to your big day! We only offer our customers the most talented and professional local bands in Stoke, and can guarantee that whichever of our seasoned Stoke-on-Trent covers bands you choose will make your champagne reception, vintage wedding, traditional white wedding or alternative ceremony one to remember. Nowhere else will you find such a diverse range of industry-standard musicians available at such an affordable rate!
Stoke-on-Trent Wedding Band Packages
To help ease the strain that afflicts so many wedding planners, we've made our all-inclusive wedding band packages in Stoke-on-Trent more straightforward and streamlined than ever. Our party bands in Stoke-on-Trent will show up armed with a full PA system, lighting rig and a bespoke iPod playlist of related music to keep your guests dancing while they take a break. If you're planning on partying past midnight, please let us know in advance so we can arrange for your band to stay and play for longer, and adjust your quote accordingly.
Specialist Wedding Bands in Stoke-on-Trent
We have a very diverse range of wedding bands in Stoke-on-Trent. Some of our Stoke bands for hire take the typical wedding band route, performing hits from a range of artists, from a range of styles, from a range of time periods – which is perfect for a mixture of musical preferences and ages. Then again, some of our tribute bands in Stoke-on-Trent go completely the other way, only playing songs from one specific time period or genre, which is great for themed weddings. 50s rock 'n' roll bands and jazz trios, for example, go hand in hand with vintage weddings; indie and punk rock covers bands, 70s disco bands and Britpop tribute acts are ideal for informal, fun receptions; and, string quartets, harpists and classical pianists are just the when it comes to fancy, sophisticated ceremonies.
Book a Wedding Band in Stoke-on-Trent
Not only are our rates incredibly competitive, not only are our Stoke wedding bands of the highest quality – but also, our online booking process is one of the simplest you'll ever use! Once you've had the chance to browse our many fantastic wedding bands in Stoke-on-Trent and previewed their performances using the video links provided, all you need to do is send us your inquiry – then, sit back and relax as our flexible and accommodating team takes care of the rest.