1000+ Cover Band Songs for 2023
Details

Category: blog
Updated: 06th April 2023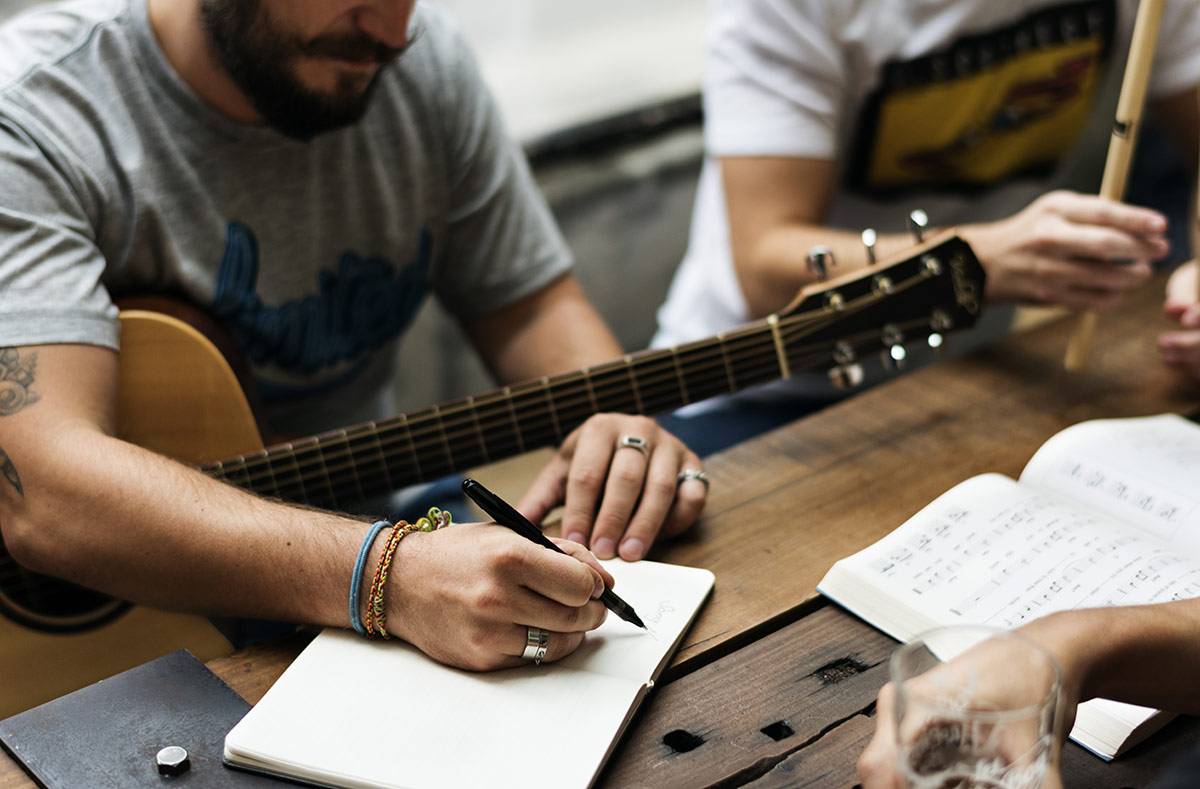 Looking for some good songs to cover? Starting a function band can be an exciting endeavour and arguably the most enjoyable part of doing so is choosing and rehearsing your set list. However, it's important to remember that you're trying to sell a package that appeals to the masses and not a medley of your favourite B-sides from unknown 70s rock bands!
Picking the right repertoire of songs can make or break your cover band and so it's vital that your set list attracts a broad variety of clients. We've selected a range of popular cover songs to include everything from tried and tested function band songs to brand new contemporary pop songs.
Check out our Free Quote Calculator - The Quick and Easy Way to Work Out Your Travel Costs!
We've taken some time out to create an extensive list of the best cover band songs to help you start (or maybe even refine) your current wedding band's setlist.
We hope the lists below provide some insight into what's popular amongst the entertainment industry and, with some luck, will help your function band drum up interest and secure those all important bookings!
Bands For Hire's team has curated a number of playlists covering a multitude of different genres and decades to help build the ultimate repertoire for a party band - take a look below for some inspiration and get started today!
Contents:
Indie / Rock Covers
Arcade Fire - Everything Now
Arctic Monkeys - I Bet You Look Good On The Dance Floor
Arctic Monkeys - Do I Wanna Know?
Arctic Monkeys - Mardy Bum
Arctic Monkeys - Snap Out Of It
Arctic Monkeys - When The Sun Goes Down
Arctic Monkeys - Why'd You Only Call Me When You're High?
Baby Shambles - Delivery
Bastille - Pompeii
Bloc Party - Banquet
Bloc Party - Traps
Blossoms - Care For
Blossoms - Charlemagne
Blossoms - Pure Pop
Blossoms - The Keeper
Blossoms - There's A Reason Why
Blossoms - Your Girlfriend
Blur - Girls & Boys
Blur - Parklife
Blur - Song 2
Bombay Bicycle Club - Always Like This
Bombay Bicycle Club - Eat, Sleep, Wake (Nothing But You)
Catfish & The Bottlemen - 7
Catfish & The Bottlemen - Kathleen
Catfish & The Bottlemen - Soundcheck
Chelsea Dagger – The Fratellis
Circa Waves - T-Shirt Weather
Darwin Deez - Radar Detector
Declan McKenna - Beautiful Faces
Declan McKenna - Brazil
Declan McKenna - Isombard
Declan McKenna - Rapture
Declan McKenna - The Key To Life On Earth
Dirty Pretty Things - Bang Band You're Dead
Edward Sharpe & The Magnetic Zeros - Home
Elbow - Grounds For Divorce
Elbow - Mirrorball
Elbow - One Day Like This
Electric Six - Danger! High Voltage
Empire Of The Sun - We Are The People
Everything, Everything - Distant Past
Fall Out Boy - Sugar We're Going Down
Feeder - Buck Rogers
Feeder - Feeling A Moment
Foals - Mountain At My Gates
Foals - My Number
Foals - Wake Up
Foo Fighters - All My Life
Foo Fighters - Everlong
Foo Fighters - Learn To Fly
Foo Fighters - Monkey Wrench
Foo Fighters - The Pretender
Foo Fighters - Waiting On A War
Foster The People - Lamb's Wool
Foster The People - Pumped Up Kicks
Franz Ferdinand - Take Me Out
HAIM - Now I'm In It
HAIM - Summer Girl
HAIM - The Steps
HAIM - The Wire
HAIM - Want You Back
Hard-Fi - Hard To Beat
Isaac Gracie - Running On Empty
Jade Bird - Headstart
Jade Bird - Lottery
Jade Bird - Uh Huh
Jake Bugg - About Last Night
Jake Bugg - All I Need
Jake Bugg - Kiss Like The Sun
Jake Bugg - Lighting Bolt
Jake Bugg - Lost
James Bay - Hold Back The River
James Bay - Let It Go
James Bay - Pink Lemonade
James Bay - Us
Jamie T _ Zombie
Jet - Are You Gonna Be My Girl
Kaiser Chiefs - I Predict A Roat
Kaiser Chiefs - Ruby
Kasabian - Fire
Kasabian - Underdog
Kasabian - You're In Love With A Pyscho
Keane - Everybody's Changing
Kings Of Leon - Closer
Kings Of Leon - Find Me
Kings Of Leon - Mollys Chambers
Kings Of Leon - On Call
Kings Of Leon - Sex On Fire
Kings Of Leon - Use Somebody
Klaxons - Golden Skans
Liam Gallagher - Bold
Liam Gallagher - For What It's Worth
Liam Gallagher - Shockwave
Liam Gallagher - Wall Of Glass
Maximo Park - Apply Some Pressure
Maximo Park - Our Velocity
MGMT - Electric Feel
MGMT - Kids
Muse - Hysteria
Muse - Knights Of Cydonia
Muse - Plug In Baby
Muse - Psycho
Muse - Time Is Running Out
Mystery Jets - 2 Doors Down
Oasis - Champagne Supernova
Oasis - Don't Look Back In Anger
Oasis - Live Forever
Oasis - Wonderwall
OK Go - Here It Goes Again
Pigeon Detectives - I Found Out
Pigeon Detectives - Take Her Back
Queens Of The Stoneage - Go With The Flow
Queens Of The Stoneage - Make It Wit Chu
Queens Of The Stoneage - No One Knows
Queens Of The Stoneage - The Way You Used To Do
Razor Light - Golden Touch
Red Hot Chill Peppers - By The Way
Red Hot Chill Peppers - Californication
Red Hot Chill Peppers - Can't Stop
Red Hot Chill Peppers - Dani California
Red Hot Chill Peppers - Under The Bridge
Royal Blood - Figure It Out
Royal Blood - Lights Out
Royal Blood - Little Monster
Royal Blood - Oblivion
Royal Blood - Trouble's Coming
Royal Blood - Typhoons
Sam Fender - Hypersonic Missiles
Sam Fender - Seventeen Going Under
Sam Fender - Spit Of You
Snow Patrol - Chasing Cars
Stereophonics - Dakota
Stereophonics - The Bartend & The Thief
Sundara Karma - She Said
Sunflower Bean - Twenty Two
Tame Impala - Borderline
Tame Impala - Elephant
Tame Impala - Feels Like I'm Only Going Backwards
Tame Impala - Is It True
Tame Impala - Let It Happen
Tame Impala - Lost In Yesterday
Tame Impala - The Less I Know The Better
The 1975 - Be My Mistake
The 1975 - Chocolate
The 1975 - It's Not Living (If It's Not With You)
The 1975 - Love It If We Made It
The 1975 - Somebody Else
The 1975 - The Sound
The Amazons - Black Magic
The Black Keys - Gold On The Ceiling
The Black Keys - Lonely Boy
The Bravery - Honest Mistake
The Coral - Dreaming Of You
The Coral - In The Morning
The Courteeners - Not Nineteen Forever
The Cribs - Men's Needs
The Dandy Warhols - Bohemian Like You
The Darkness - I Believe In A Thing Called Love
The Futureheads - Hounds Of Love
The Hives - Hate To Say I Told You So
The Holloways - Generator
The Japanese House - Maybe You're The Reason
The Killers - Human
The Killers - Mr Brightside
The Killers - Somebody Told Me
The Killers - When We Were Young
The Kooks - Naive
The Kooks - She Moves In Her Own Way
The La's - There She Goes
The Libertines - Can't Stand Me Now
The Libertines - Don't Look Back Into The Sun
The Maccabees - Pelican
The Maccabees - Toothpaste Kisses
The Raconteurs - Steady As She Goes
The Shins - Simple Song
The Strokes - Lastnite
The Strokes - Reptilia
The Strokes - Someday
The Thrills - One Horse Town
The Thrills - Santa Cruz
The Vaccines - All My Friends Are Falling In Love
The Vaccines - If You Wanna
The Vaccines - Jump Off The Top
The White Stripes - Seven Nation Army
The Wombats - Cheetah Tongue
The Wombats - Let's Dance To Joy Division
The Wombats - Moving To New York
Tom Grennan - Found What I've Been Looking For
Travis - Flowers In The Window
Travis - Sing
Two Door Cinema Club - What You Know
Valerie – Amy Winehouse/The Zutons
Vampire Weekend - A-Punk
Vampire Weekend - Harmony Hall
Vampire Weekend - Oxford Comma
Vampire Weekend - This Life
Viola Beach - Boys That Sing
We Are Scientists - Nobody Move, Nobody Get Hurt
Wolf Alice - Bros
Wolf Alice - Don't Delete The Kisses
Wolf Alice - Formidable Cool
Yeah Yeah Yeahs - Maps
Pop / Contemporary
Adele - Easy On Me
Adele - Hello
Adele - Rolling In The Deep
Adele - Water Under The Bridge
Alessia Cara - How Far I'll Go
Alessia Cara - Stay
Anne-Marie - 2002
Anne-Marie - Friends
Ariana Grande - 7 Rings
Ariana Grande - Break Free
Ariana Grande - Into You
Ariana Grande - No Tears Left To Cry
Ariana Grande - Positions
Ariana Grande - Thank U, Next
Avicii - Wake Me Up
Bastille - Happier
Bastille - Pompeii
Becky Hill - Lose Control
Biffy Clyro - Bubbles
Biffy Clyro - Mountains
Biffy Clyro - Re-arrange
Billie Eilish - Bag Guy
Bruno Mars - 24k Magic
Bruno Mars - Finesse
Bruno Mars - Just The Way You Are
Bruno Mars - Locked Out Of Heaven
Bruno Mars - That's What I Like
Bruno Mars - Treasure
Bruno Mars - Uptown Funk
Calvin Harris - Acceptable In The 80's
Calvin Harris - Feel So Close
Calvin Harris - Feels
Calvin Harris - Giant
Calvin Harris - How Deep Is Your Love
Calvin Harris - My Way
Calvin Harris - Ready For The Weekend
Calvin Harris - Slide
Calvin Harris - Summer
Calvin Harris - This Is What You Came For
Camila Cabello - Havana
Cee Lo Green - Forget You
Chainsmokers - Closer
Chainsmokers - Something Just Like This
Charli XCX - Boom Clap
Charlie Puth - Attention
Charlie Puth - Mother
Charlie Puth - We Don't Talk Anymore
Clean Bandit - Baby
Clean Bandit - Rather Be
Clean Bandit - Rockabye
Clean Bandit - Solo
Clean Bandit - Symphony
Coldplay - Adventure Of A Lifetime
Coldplay - Higher Power
Coldplay - My Universe
Coldplay - Paradise
Coldplay - Sky Full Of Stars
Coldplay - Hymn For The Weekend
Coldplay - The Scientist
Coldplay - Yellow
Dagny - Love You Like That
Disclosure - Latch
DNCE - Cake By The Ocean
Dua Lipa - Break My Heart
Dua Lipa - Don't Start Now
Dua Lipa - IDGAF
Dua Lipa - Levitating
Dua Lipa - Love Again
Dua Lipa - New Rules
Dua Lipa - One Kiss
Dua Lipa - Physical
Dua Lipa - Prisoner
Dua Lipa - The One
Dua Lipa - W're Good
Ed Sheeran - Bad Habits
Ed Sheeran - Castle On The Hill
Ed Sheeran - Don't
Ed Sheeran - Galway Girl
Ed Sheeran - Happier
Ed Sheeran - Perfect
Ed Sheeran - Shape Of You
Ed Sheeran - Shivers
Ed Sheeran - Sing
Ed Sheeran - Tenerife Sea
Ed Sheeran - Thinking Out Loud
Ellie Goulding - Burn
Ellie Goulding - Close To me
Ellie Goulding - Love Me Like You Do
Fleur East - Sax
Florence & The Machine - Dog Days Are Over
Florence & The Machine - Hunger
Florence & The Machine - Shake It Out
Florence & The Machine - Ship To Wreck
Florence & The Machine - You've Got The Love
Flo-Rida - Sometimes I Get a Good Feeling
Georgia - Never Let You Go
Georgia - Started Out
Hailee Steinfeld, Grey, Zedd - Starving
Halsey - Eastside
Halsey - Without Me
Harry Styles - Adore You
Harry Styles - Golden
Harry Styles - Lights Up
Harry Styles - Sweet Creature
Harry Styles - Watermelon Sugar
Jax Jones - Breathe
Jess Glynne - Hold My Hand
Jessie J - Bang Bang
Jessie J - Domino
Jessie J - Pricetage
Jonas Brothers - Only Human
Justin Bieber - Love Yourself
Justin Bieber - Peaches
Justin Bieber - Sorry
Justin Bieber - What Do You Mean?
Justin Timberlake - Can't Stop The Feeling
Katy Perry - California Girls
Katy Perry - Fireworks
Katy Perry - I Kissed A Girl
Katy Perry - Last Friday Night
Katy Perry - Roar
Lady Gaga - Born This Way
Lady Gaga - Bad Romance
Lady Gaga - Just Dance
Lady Gaga - Poker Face
Lady Gaga - Shallow
Lewis Capaldi - Someone You Loved
Little Mix - Black Magic
Little Mix - Power
Little Mix - Shout Out To My Ex
Lizzo - Good As Hell
Lizzo - Juice
LMFAO - Party Rock
LMFAO - Sexy & I Know It
Maren Morris - 80s Mercedes
Maren Morris - My Church
Maren Morris - The Bones
Maren Morris, Zedd - The Middle
Maroon 5 & Christina Aquilera - Moves like Jagger
Meghan Trainor - All About That Bass
Miley Cyrus - Nothing Breaks Like A Heart
Miley Cyrus - Party In The USA
Miley Cyrus - We Can't Stop
Miley Cyrus - Wrecking Ball
NEIKED - Sexual
Olly Murs - Dance With Me Tonight
One Direction - Story Of My Life
Paloma Faith - Crybaby
Paloma Faith - Lullaby
Paloma Faith - New York
Paloma Faith - Upside Down
Pharrell Williams - Get Lucky
Pharrell Williams - Happy
Pitbull - Don't Stop The Party
Portugal. The Man - Feel It Still
Post Malone - Circles
Post Malone - Sunflower
Rag 'n' Bone Man - Human
Rhianna - Diamonds
Rhianna - Please Don't Stop The Music
Rhianna - Rudeboy
Rhianna - We Found Love
Rhianna - Wild Thoughts
Rita Ora - Anywhere
Rita Ora - Your Song
Robin Thicke - Blurred Lines
Rudimental - Feel The Love
Rudimental - Waiting All Night
Rudimental - These Days
Sam Smith - Dancing With A Stranger
Sam Smith - I'm Not The Only One
Sam Smith - Promises
Sam Smith - Stay With Me
Sigala - Sweet Lovin'
Sigma - Nobody To Love
Sigrid - Kill My Vibe
Sigrid - Mirror
Sigrid - Strangers
Sigrid - Sucker Punch
Silk Sonic - Blast Off
Silk Sonic - Leave The Door Open
Silk Sonic - Skate
Sundara Karma - She Said
Swedish House Mafa - Don't You Worry Child
Taylor Swift - -Shake it Off
Taylor Swift - Blank Space
Taylor Swift - Shake It Off
The Weeknd - Blinding Lights
The Weeknd - Can't Feel My Face
The Weeknd - I Feel It Coming
The Weeknd - Save Your Tears
The Weeknd - Starboy
Walk The Moon - Shut Up & Dance
Years & Years - If You're Over Me
Years & Years - King
Years & Years - Sweet Talker
Zara Larsson - Lush Life
Motown / Soul
Al Green - Let's Stay Together
Aretha Franklin - Chain Of Fools
Aretha Franklin - Respect
Aretha Franklin - Think
Bee Gees - You Should Be Dancing
Bill Withers - Lovely Day
Bruno Mars - Treasure
Bruno Mars - Uptown Funk
Candi Station - Young Hearts
Cee Low Green - Forget You
Chaka Khan - Ain't Nobody
Chic - Everybody Dance
Chic - Good Times
Chic - Le Freak
Commodores - Easy
Curtis Mayfield - Move On Up
Daft Punk - Get Lucky
Dan Hartman - Relight My Fire
David Bowie - Dancing In The Street
David Bowie - Let's Dance
Diana Ross - I'm Coming Out
Diana Ross - Upside Down
Dirty Dancing - I've Had The Time Of My Life
Doobie Brothers - Long Train Running
Dusty Springfield - Song Of A Preacher Man
Dusty Springfield - Spooky
Earth, Wind & Fire - In The Stone
Earth, Wind & Fire - Let's Groove
Earth, Wind & Fire - September
Elton John - I'm Still Standing
Four Tops - I Can't Help Myself (Sugar Pie, Honey Bunch)
Frank Wilson - Do I Love You
Franki Valley & The Four Seasons - Oh, What A Night! (December 63)
George Benson - Give Me The Night
Gimme Gimme Gimme - Abba
Gloria Estefan - Conga
Heatwave - Boogie Nights
Higher Ground - Stevie Wonder
Jackson 5 - ABC
Jackson 5 - Blame It On The Boogie
Jackson 5 - I Want You Back
Jackson 5 - Rockin' Robin
James Brown - Get Up Offa
James Brown - I Feel Good
James Brown - I Got The Feelin'
James Brown - Sex Machine
Jimmy Ruffin - What Becomes Of The Brokenhearted
Jocelyn Brown - Somebody Else's Guy
Junior Senior - Move Your Feet
Kool & The Gang - Celebration
Kool & The Gang - Get Down On It
Kool & The Gang - Jungle Boogie
Lionel Richie - All Night Long
Lipps Inc - Funky Town
Luther Vandross - Never Too Much
Martha Reeves - Dancing In The Streets
Marvin Gaye - Ain't No Mountain
Marvin Gaye - I Heard It Through The Grapevine
Marvin Gaye - Let's Get It On
Marvin Gaye - What's Going On
Mary Wells - My Guy
Michael Jackson - Don't Stop Till You Get Enough
Michael Jackson - Get On The Floor
Michael Jackson - Got To be There
Michael Jackson - Rock With You
Moloko - Sing It Back
Otis Reading - Hard To Handle
Outkast - Hey Ya
Paul Simon - You Can Call Me Al
Pharrell Williams - Happy
Prince - 1999
Prince - I Wanna Be Your Lover
Prince - Kiss
Randy Crawford - Street Life
Ray Charles - I Got A Woman
Rick James - Give It To Me Baby
Rick James - Super Freak
Ros Royce - Car Wash
Sister Sledge - We Are Family
Sly & the Family Stone - Dance To The Music
Smokey Robinson & The Miracles - The Tracks Of My Tears
Smokey Robison - Cruisin'
Stevie Wonder - For Once In My Life
Stevie Wonder - Higher Ground
Stevie Wonder - How Sweet It Is
Stevie Wonder - Isn't She Lovely
Stevie Wonder - Signed, Sealed, Delivered
Stevie Wonder - Sir Duke
Superstitious - Stevie Wonder
Temptations - My Girl
The Contours - Do You Love Me
The Emotions - Best Of My Love
The Marvelettes - Please Mr Postman
The Miracles - You've Really Got A Hold On Me
The Supremes - Stop! In The Name Of Love
The Supremes - You Can't Hurry Love
The Temptations - Papa Was A Rollin' Stone
The Trammps - Disco Inferno
Tina Turner - Proud Mary
Toto - Africa
Whitney Houston - I'm Every Woman
Whitney Houston - I'm Your Baby Tonight
Whitney Houston - Queen Of The Night
Wild Cherry - Play That Funky Music
Wilson Pickett - Midnight Hour
80s Pop / Rock
A-Ha - Take On Me
ABC - The Look Of Love
Aerosmith - Walk This Way
Africa – TOTO
Aztec Camera - Somewhere In My Heart
B52's - Love Shack
Bangles - Walk Like An Egyptian
Baywatch Theme - I'm Always Here
Billy Idol - White Wedding
Bon Jovi - Livin' On A Prayer
Bon Jovi - You Give Love A Bad Name
Bonnie Tyler - Holding Out For A Hero
Bonnie Tyler - Total Eclipse Of The Heart
Boy Meets Girl - Waiting For A Star To Fall
Brian Adams - Summer Of 69
Bruce Springsteen - Dancing In The Dark
Bryan Adams - Run To You
Bryan Adams - Summer of
Chaka Khan - Ain't Nobody
Cindy Lauper - Girls Just Wanna Have Fun
Culture Club - Karma Chameleon
Cutting Crew - Died In Your Arms
Cyndi Lauper - Time After Time
Cyndi Lauper - Girls Just Want To Have Fun
David Bowie - Let's Dance
David Bowie - Modern Love
Deniece Williams - Let's Hear It For The Boy
Depeche Mode - Just Can't Get Enough
Don Henley - The Boys of Summer
Duran Duran - Rio
Duran Duran - The Reflex
Dexys Midnight Runners - Come On Eileen
Erasure - A Little Respect
Eric Carmen - Hungry Eyes
Eric Clapton - Wonderful Tonight
Europe - Final Countdown
Eurythmics - Sweet Dreams
Fleetwood Mac - Everywhere
Foreigner - I Want To Know What Love Is
Frankie Goes To Hollywood - Relax
Genisis - Invisible Touch
George Micheal - Faith
Go West - We Close Our Eyes
Guns N' Roses - Sweet Child O' Mine
Hall & Oates - Maneater
Hall & Oates - You Make My Dreams
Heart - Alone
Huey Lewis & The News - The Power Of Love
Human League - Don't You Want Me
Jermaine Stewart - We Don't Have To Take Our Clothes Off
John Farnham - The Voice
Journey - Anyway You Want It
Journey - Don't Stop Believin'
Jump – Van Halen
KC And The Sunshine Band - Give it up
Kenny Loggins - Danger Zone
Kenny Loggins - Footloose
Kim Wilde - Kids In America
Lionel Richie - Dancing On The Ceiling
Lionel Richie - All Night Long
Madonna - Holiday
Madonna - Like A Virgin
Madonna - Material Girl
Men At Work - Down Under
Michael Jackson - Beat It
Michael Jackson - Thriller
Michael Sembello - Maniac
Nena - 99 Red Balloons
Olivia Newton-John - Physical
Paul Simon - You Can Call Me Al
Peter Gabriel - Sledgehammer
Pet Shop Boys - West End Girls
Phil Collins - Sussudio
Phil Collins and Phillip Bailey - Easy Lover
Pointer Sisters - I'm So Excited
Pointer Sisters - Jump
Prefab Sprout - King Of Rock n Roll
Prince - 1999
Prince - Purple Rain
Prince - When Doves Cry
Queen - Another One Bites The Dust
Queen - Radio Gaga
Queen & David Bower - Under Pressure
Ray Parker Jr - Ghostbusters
Richard Marx - Wherever You Go
Rick Astley - Never Gonna Give You Up
Rick James - Super Freak
Robert Holmes - Escape (The Pina Colada Song)
Robert Palmer - Addicted To Love
Shalamar - A Night To Remember
Simple Minds - Don't You Forget About Me
Soft Cell - Tainted Love
Spandau Ballet - Gold
Starship - Nothing's Gonna Stop Us Now
Starship - We Built This City
Steve Miller Band - Abracadabra
Survivor - Eye Of The Tiger
Talk Talk - It's My Life
Tears for Fears - Everybody Wants To Rule The World
The Buggles - Video Killed The Radio Star
The Cure - Close To Me
The Outfield - Your Love
The Pointer Sisters - I'm So Excited
The Police - Every Breath You Take
The Police - Message In A Bottle
The Smiths - This Charming Man
The Weather Girls - Raining Men
Tiffany - I Think We're Alone Now
Tina Turner - Simply The Best
Tina Turner - What's Love Got To Do With It
U2 - With Or Without You
Van Halen - Jump
Wham - Club Tropicana
Wham - I'm Your Man
Wham - Wake Me Up Before You Go-Go
Whitesnake - Here I Go Again
Whitesnake - Is This Love
Whitney Houston - I Wanna Dance With Somebody
Whitney Houston - How Will I Know
Yazoo - Only You
50's & 60's Rock 'n' Roll
Bill Haley and the Comets - See you later alligator
Bill Hayley & The Comets - Rock Around The Clock
Bobby Darin - Splish Splash
Buddy Holly & The Crickets - Maybe Baby
Buddy Holly & The Crickets - Not Fade Away
Buddy Holly & The Crickets - Oh Boy
Buddy Holly & The Crickets - Peggy Sue
Buddy Holly & The Crickets - That'll Be The Day
Buddy Holly - Early In The Morning
Buddy Holly - Heartbeat
Buddy Holly - It Doesn't Matter Any More
Buddy Holly - Ollie Vee
Buddy Holly - Rave On
Buddy Holly - Rock Around With Ollie Vee
Buddy Holly - True Love Ways
Carl Perkins - Boppin the blues
Chubby Checker - Lets Twist Again
Chubby Checker - The Twist
Chuck Berry (Buddy Holly) - Brown Eyed Handsome Man
Chuck Berry - Johnny B. Goode
Chuck Berry - Maybellene
Chuck Berry - No Particular Place To Go
Chuck Berry - Rock And Roll Music
Chuck Berry - Roll Over Beethoven
Chuck Berry - You Can't Catch Me
Chuck Berry - You Never Can Tell
Cliff Richard & The Shadows - Do You Wanna Dance
Cliff Richard & The Shadows - Move It
Credence Clearwater Revival - Bad moon rising
Danny & The Juniors - At The Hop
Dick Dale - Misirlou
Dion & The Belmonts - Runaround Sue
Dion - A Teenager In Love
Dion - The Wanderer
Eddie Cochran - 20 Flight Rock
Eddie Cochran - Come On Everybody
Eddie Cochran - Cut across Shorty
Eddie Cochran - C'mon Everybody
Eddie Cochran - Hallelujah I love her so
Eddie Cochran - My Way
Eddie Cochran - Something Else
Eddie Cochran - Summertime Blues
Eddie Cochran - Twenty flight rock
Elvis - Guitar man
Elvis Presley - All Shook Up
Elvis Presley - Blue Suede Shoes
Elvis Presley - Don't Be Cruel
Elvis Presley - Hard Headed Woman
Elvis Presley - His Latest Flame (Marie's The Name)
Elvis Presley - Hound Dog
Elvis Presley - I can't help falling in love with you
Elvis Presley - Jailhouse Rock
Elvis Presley - Let's Have A Party
Elvis Presley - Money Honey
Elvis Presley - Mystery Train
Elvis Presley - Ready Teddy
Elvis Presley - Shake Rattle and Roll
Elvis Presley - That's All Right
Elvis Presley - That's Alright Mama
Elvis Presley - You're So Square (Baby I Don't Care)
Freddie Cannon - Tallahassee Lassie
Gene Vincent - Be Bop A Lula
Harry Belafonte' - Jump in the line
Jerry Lee Lewis - Great Balls Of Fire
Jerry Lee Lewis - Whole Lotta Shakin' Goin' On
Johnny Cash - Folsom Prison Blues
Johnny Cash - Get Rhythm
Johnny Cash - Ring of fire
Johnny Kidd & The Pirates - Shakin' All Over
Jungle Book - I wanna be like you
Little Richard - Good Golly Miss Molly
Little Richard - Long Tall Sally
Little Richard - Lucille
Little Richard - Rip It Up
Little Richard - Tutti Fruity
Ottis Reading - Sittin' on the dock of a bay
Paulo Nutini - Pencil full of lead
Ray Charles - I Got A Woman
Ray Charles - Shake a Tailfeather
Ray Charles - What I'd say
Richie Valens - Come On Let's Go
Richie Valens - La Bamba
Ricky Nelson - Hello Mary Lou
Roy Orbison - Pretty Woman
Sam Cooke - Wonderful World
Sam the Sham and the Pharos - Wolly Bully
Stealers Wheels - Stuck in the middle with you
The Beach Boys - Surfin USA
The Beatles - Hippy Hippy Shake
The Beatles - I Saw Her Standing there
The Beatles - Lucille
The Beatles - Rock N Roll Music
The Beatles - Twist and Shout
The Beatles - Words of Love
The Big Bopper - Chantilly Lace
The Champs - Tequila
The Contours - Do you love me?
The Everly Brothers - All I Have To Do Is Dream
The Everly Brothers - Bye Bye Love
The Everly Brothers - Wake Up Little Susie
The Everly Brothers - When Will I Be Loved
The Kinks - You Really Got Me
The Monkees - I'm a Believer
The Penguins - Earth Angel
The Rolling Stones - Not fade away
The Shadows - Apache
The Sonics - Have love will travel
The Surfaris - Wipeout
Wilson Pickett - Land of a 1000 dances
You Can't Catch Me – Chuck Berry
You Never Can Tell – Chuck Berry
Jazz & Swing
Andy Williams - You're Just too Good to be True
Antonio Carlos Jobim - Desafinado
Antonio Carlos Jobim - Wave
Benny Goodman - Stompin at the Savoy
Bill Evans - Like Someone In Love
Bille Holiday - Getting Some Fun Out Of Life
Billie Holiday - God Bless The Child
Billie Holiday - Stormy Weather
Billie Holliday - Love for Sale
Bobby Darin - Beyond The Sea
Bobby Darin - Mack The Knife
Cab Calloway - Minnie The Moocher
Charlie Parker - Donna Lee
Cole Porter - Anything Goes
Cole Porter - C'est Magnifique
Cole Porter - I Get A Kick Out Of You
Cole Porter - Just One of Those Things
Cole Porter - You'd Be So Nice to Come Home To
Coleman Hawkins - Body and Soul
Dave Brubeck - All the Things You Are
Dave Brubeck - Take Five
Dean Martin - Sway
Dean Martin - That's Amore
Diana Krall - Gee Baby Ain't I Good To You
Diana Krall - Gentle Rain
Diana Krall - Let's Face the Music and Dance
Dinah Washington - What A Difference A Day Makes
Dizzy Gillespie - Night in Tunisia
Django Reinhardt - After You've Gone
Django Reinhardt - Minor Swing
Django Reinhardt - Nagasaki
Django Reinhardt - Sweet Georgia Brown
Django Reinhardt - Undecided
Duke Ellington - Caravan
Duke Ellington - In A Mellow Tone
Duke Ellington - In A Sentimental Mood
Duke Ellington - It Don't Mean a Thing if it Ain't Got That Swing
Duke Ellington - Mood Indigo
Duke Ellington - Satin Doll
Duke Ellington - Take The A Train
Dusty Springfield - The Look Of Love
Edith Piaf - La Vie En Rose
Ella Fitzgerald & Louis Armstrong - Dream A Little Dream Of Me
Ella Fitzgerald & Louis Armstrong - The Nearness Of You
Ella Fitzgerald - A Foggy Day
Ella Fitzgerald - All Of Me
Ella Fitzgerald - Angel Eyes
Ella Fitzgerald - Cry Me A River
Ella Fitzgerald - Do Nothing Till You Hear From Me
Ella Fitzgerald - Embraceable You
Ella Fitzgerald - Exactly Like You
Ella Fitzgerald - Georgia On My Mind
Ella Fitzgerald - How High the Moon
Ella Fitzgerald - I Can't Give You Anything But Love
Ella Fitzgerald - I'm Beginning To See The Light
Ella Fitzgerald - Let's Do It Lets Fall In Love
Ella Fitzgerald - Making'Whoopee
Ella Fitzgerald - My Funny Valentine
Ella Fitzgerald - Paper Moon
Ella Fitzgerald - They Can't Take That Away From Me
Ella Fitzgerald - Too Close For Comfort
Ella Fitzgerald/Frank Sinatra - I've Got You Under My Skin
Ethel Waters - I've Found a New Baby
Etta James - At Last
Fats Domino - Blueberry Hill
Fats Waller - Ain't Misbehaving
Fats Waller - It's A Sin To Tell A Lie
Fats Waller - I'm Going To Sit Right Down & Write Myself A Letter
Frank Sinatra & Antonio Carlos Jobim - Girl From Ipanema
Frank Sinatra - As Time Goes By
Frank Sinatra - Autumn Leaves
Frank Sinatra - Blue Moon
Frank Sinatra - But Not For Me
Frank Sinatra - Come Fly With Me
Frank Sinatra - Fly Me To The Moon
Frank Sinatra - Have You Met Miss Jones
Frank Sinatra - It Had To Be You
Frank Sinatra - I'll Be Seeing You
Frank Sinatra - I've Got You Under My Skin
Frank Sinatra - Moonlight In Vermont
Frank Sinatra - New York New York
Frank Sinatra - Night and Day
Frank Sinatra - One For My Baby
Frank Sinatra - That's Life
Frank Sinatra - The Way You Look Tonight
Frank Sinatra - They Can't Take That Away From Me
Frank Sinatra - You Make Me Feel So Young
Fred Astaire - Putting On The Ritz
George Benson - This Masquerade
George Gershwin - Fascinatin' Rhythm
George Gershwin - Lady Be Good
George Gershwin - S'wonderful
George Shearing - Lullaby of Birdland
Gypsy Jazz - Joseph Joseph
Harry Connick Jr - It Had To Be You
Irving Berlin - Alexander's Ragtime
Irving Berlin - Cheek To Cheek
Irving Berlin - Puttin' On The Ritz
James P Johnson - The Charleston
Jimmy Van Heusen - Ain't That A Kick In The Head
Judy Garland - Somewhere Over The Rainbow
Katie Melua - Nobody Knows You When You're Down and Out
Louis Armstrong - Basin Street Blues
Louis Armstrong - Jeepers Creepers
Louis Armstrong - On The Sunny Side Of The Street
Louis Armstrong - St Louis Blues
Louis Armstrong - When You're Smiling
Louis Jordan - Choo Choo Ch' Boogie
Louis Jordan - Is You Is Or Is You Ain't My Baby
Louis Prima - Pennies from Heaven
Louis Prima - Sing Sing Sing
Mamas and Papas - Dream A Little Dream
Marvin Gaye - How Sweet It Is To Be Loved By You
Miles Davis - All Blues
Miles Davis - Freddie
Miles Davis - So What
Nat King Cole - Don't Get Around Much Anymore
Nat King Cole - L O V E
Nat King Cole - Let There Be Love
Nat King Cole - Route 66
Nat King Cole - Straighten Up And Fly Right
Nat King Cole - You Are My Sunshine
Nat King Cole - You Stepped out of a Dream
Nat King Cole/Chet Baker - There Will Never Be Another You
Nina Simone - Feeling Good
Nina Simone - I Wish I Knew How It Would Feel To Be Free
Nina Simone - Love Me Or Leave Me
Nina Simone - My Baby Just Cares For Me
Peggy Lee - Alright Okay You Win
Peggy Lee - Fever
Peggy Lee - Why Don't You Do Right
Ray Charles - Georgia
Ray Charles - Hallelujah I Love Her So
Ray Charles - Hit the Road Jack
Ray Henderson - Bye Bye Blackbird
Ray Noble - Cherokee
Ruth Etting - Am I Blue
Ruth Etting - Button Up Your Overcoat
Sammy David Jr - Please Don't Talk About Me When I'm Gone
Sammy Davis Jr - Mr Bojangles
Sarah Vaughan - Summertime
Sergio Mendes - Mas Que Nada
Snow White - Someday My Prince Will Come
Sonny Rollins - St Thomas
Stan Getz - Stella by Starlight
The Andrews Sisters - Bei Mir Bist Du Schein
The Aristocats - Everybody Wants To Be A Cat
The Ink Spots - I'm Beginning To See The Light
The Ink Spots - We Three My Echo My Shadow and Me
The Ink Spots - You Always Hurt the One You Love
The Jungle Book - King Of The Swingers
The Jungle Book - The Bare Necessities
Thelonious Monk - Round Midnight
Tony Bennett - The Lady is a Tramp
Trad - When The Saints Go Marching In
Van Morrison - Moondance
First Dance
Don't forget to head on over to our blog for more great wedding song ideas and first dance songs.
Adam Sandler - Grow Old With You
Adele - Make You Feel My Love
Aerosmith - I Don't Want To Miss A Thing
Alabama Shakes - Gimme All Your Love
Al Green - Let's Stay Together
American Authors - Best Day Of My Life
Andy Williams - Can't Take My Eyes Off Of You
Ben E. King - Stand By Me
Ben Folds - The Luckiest
BOF Flashdance - Maniac
Bon Jovi - Always
Bright Eyes - First Day Of My Life
Bruno Mars - Marry You
Bryan Adams - (Everything I Do)
I Do It For You
Buddy Holly - True Love Ways
Christina Perri - A Thousand Years
Coldplay - Fix You
Coldplay - Sky Full Of Stars
Damien Rice - Cannonball
Dean Martin - That's Amore
Death Cab For Cutie - I Will Follow You Into The Dark
Diana Ross & Lionel Richie - Endless Love
Dirty Dancing - The Time Of My Life
Ed Sheeran - Perfect
Elbow - One Day Like This
Elbow - Starlings
Elton John - Your Song
Elton John - Can You Feel The Love Tonight
Elvis Costello - She
Elvis Presley - Can't Help Falling In Love
Eric Carmen - Hungry Eyes
Eric Clapton - Wonderful Tonight
Eva Cassidy - Songbird
Florence & The Machine - You've Got The Love
Foo Fighters - Everlong
Future Islands - Seasons (Waiting On You)
Goo Goo Dolls - Iris
Green Day - Last Night On Earth
Guns 'n' Roses - November Rain
Hoppiplla - Sigur Ros
Jack Johnson - Better Together
James Blunt - You're Beautiful
James Morrison - You Give Me Something
Janis Joplin - Piece Of My Heart
Jason Mraz - I'm Yours
Joe Cockers - Up Where We Belong
John Legend - All Of Me
Joni Mitchell - Love
Jose Gonzalez - Heartbeats
Lifehouse - You And Me
Lonestar - Amazed
Lou Reed - Perfect Day
Louis Armstrong - La Vie En Rose
Love Affair - Everlasting Love
Mac Miller - Soul Mate
Madness - It Must Be Love
Marvin Gaye - Let's Get It On
Meatloaf - It's All Coming Back To Me Now
Michael Buble - Everything
More Than Words - Extreme
Mounters Of Me - Little Talks
Nat King Cole - L-O-V-E
Nat King Cole - When I Fall In Love
Percy Sledge - When A Man Loves A Woman
Phyllis Nelson - Move Closer
Pulp - Something Changes
Queen - Crazy Little Thing Called Love
Queen - You're My Best Friend
REO Speedwagon - Can't Fight This Feeling
Robbie Williams - She's The One
Rod Stewart - The Way You Look To Tonight
Ronan Keating - When You Say Nothing At All
Sam Cooke - What A Wonderful World
Shania Twain - You're Still The One
Sister Sledge - We Are Family
Snow Patrol - Chasing Cars
Take That - Greatest Day
The Beach Boys - God Only Knows
The Beatles - All You Need I Love
The Beatles - Something
The Lumineers - Ho Hey
The Mouldy Peaches - Anyone Else But You
The Pixies - Here Comes Your Man
The Proclaimers - I'm Gonna Be (500 Miles)
The Rembrandts - I'll Be There For You
The Righteous Brothers - Unchained Melody
The Smiths - There Is A Light And It Never Goes Out
The Turtles - Happy Together
The Wannadies - You And Me Song
The XX - Islands
Tony Bennett - I Left My Heart In San Francisco
Train - Marry Me
Trains - Drops Of Jupiter
UB40 - I Can't Help Falling In Love
Van Morrison - Have I Told You Lately
Whitney Houston - I Will Always Love You
Folk / Mumford / Crossover Ideas
A-Ha - Take on Me
Adele - Rolling In The Deep
American Authors - Best Day Of My Life
Amy McDonald - This Is The Life
Amy Winehouse - Valerie
Arcade Fire - Keep The Car Running
Arctic Monkeys - I Bet You Look Good On The Dancefloor
Avicii - Hey Brother
Avicii - Wake Me Up
Beach Boys - Get Around
Beach Boys - God Only Knows
Beach Boys - Good Vibrations
Ben Howard - Keep Your Head Up
Ben Howard - Only Love
Beyonce - Crazy In Love
Bill Haley & The Comets - Rock Around The Clock
Bill Haley & The Comets - Shake Rattle And Roll
Bill Withers - Lean On Me
Blake Mills - Don't Tell Your Friends About Us
Blake Mills - Hey Lover
Britney Spears - Hit Me Baby
Britney Spears - Toxic
Buddy Holly - Oh Boy
Buddy Holly - That'll Be The Day
Carly Rae Jepsen - Call Me Maybe
Chuck Berry - Jonny B. Goode
Chuck Berry - You Never Can Tell
Clean Bandit & Anne- Marie - Rockabye
Clean Bandit - Rather Be
Coldplay - Sky Full Of Stars
Craig David - 7 Days
Daft Punk - Get Lucky
Dolly Parton - 9 to 5
Dolly Parton - Jolene
Drake - One Dance
Ed Sheehan - Shape Of You
Ed Sheeran - Galway Girl
Edward Sharpes & The Magnetic Zeros - Home
Edward Sharpes & The Magnetic Zeros - Man On Fire
Elvis - Blue Suede Shoes
Elvis - Hound Dog
Elvis - Jailhouse Rock
Elvis Presley - Hound Dog
Elvis Presley - Tutti Frutti
Erasure/Wheatus - A Little Respect
Everly Brothers - Wake Up Little Susie
First Aid Kit - Emmylou
First Aid Kit - Silver Lining
Fleetwood Mac - Don't Stop
Fleetwood Mac - Go Your Own Way
Florence & The Machine - Dog Days
Florence & The Machine - You've Got The Love
Foxes - Let Go For Tonight
Fun - We Are Young
Gary Barlow - Let Me Go
George Ezra - Blame It On Me
George Ezra - Budapest
George Ezra - Paradise
George Ezra - Shotgun
Girls Aloud/Arctic Monkeys - Love Machine
Gnarls Barkley - Crazy
Hozier - Cherry Wine
Hozier - Take Me To Church
Imagine Dragons - On Top Of The World
Jake Bugg - Two Fingers
James Arthur - Say You Won't Let Go
James Bay - Hold Back The River
Jason Mraz - I'm Yours
Johnny Cash - Ring Of Fire
Johnny Cash - Folsom Prison
Jungle Book - I Wanna Be Like You/Bare Necessities
Justin Bieber - Love Yourself
Justin Bieber - Sorry
Justin Timberlake - Can't Stop The Feeling
KT Tunstall - Black Horse & The Cherry Tree
KT Tunstall - Suddenly I See
Little Richard - Good Golly Miss Molly
Little Richard - Tutti Frutti
Lulu - Shout
MAGIC! - Rude
Meghan Trainor - I'm All About That Bass
Mumford & Sons - Guiding Light
Mumford & Sons - I Will Wait
Mumford & Sons - Little Lion Man
Mumford & Sons - The Cave
Nancy Sinatra - These Boots Are Made For Walkin'
Nathanial Rateliffe & The Night Sweats - S.O.B
Noah & The Whale - 5 Years Time
Noah And The Whale - Life Goes On
Oasis - Wonderwall
Of Monsters & Men - Dirty Paws
Of Monsters & Men - Little Talks
Olly Murs & Demi Lovato - Up
Olly Murs - Dance With Me Tonight
Omi - Cheerleader
One Republic - Counting Stars
One Republic - I Lived
Outkast - Hey Ya
Paolo Nutini - Jenny Don't Be Hasty
Paolo Nutini - Last Request
Paolo Nutini - New Shoes
Paolo Nutini - Pencil Full Of Lead
Passenger - Let Her Go
Paul Simon - You Can Call Me Al
Pharrell Williams - Happy
Phillip Phillips - Home
Plain White T's - Hey There Delilah
Pink - Walk Me Home
Pixie Lott - Mama Do
Proclaimers - 500 miles
Queen - Crazy Little Thing Called Love
Queen - '39
Ray Charles - Hit The Road Jack
Ray Charles - I Got A Woman
Richie Valens - La Bamba
Robin Thicke - Blurred Lines
Roy Orbison - Pretty Woman
Rupert Holmes - Escape ( Pina Colada Song)
Scissor Sister - I Don't Feel Like Dancing
Shaun Mendez - Stitches
Shawn Mendez - Treat You Better
Simon & Garfunkel - Mrs Robinson
Snow Patrol - Chasing Cars
Steelers Wheel - Stuck In The Middle
Stereophonics - Have A Nice Day
Swedish House Mafia - Don't You Worry Child
Take That - Up All Night
Taylor Swift - Mean
Taylor Swift - Our Song
The Beatles - All My Loving
The Beatles - Can't Buy Me Love
The Beatles - Get Back
The Beatles - Hard Days Night
The Beatles - Help!
The Coral - Dreaming Of You
The Coral - In The Morning
The Eagles - Take It Easy
The Lumineers - Ho-Hey
The Lumineers - Ophelia
The Monkees - I'm A Believer
The Rembrandts - I'll Be There for You
The Strokes - Last Night
Toploader - Dancing in the Moonlight
Train - 50 Ways Say To Goodbye
Train - Hey Soul Sista
Van Morrison - Brown Eyed Girl
Vance Joy - Mess Is Mine
Vance Joy - Riptide