How to Host a PR Event to Level Up Your Brand
Details

Category: blog
Updated: 18th May 2022
Public relations is still an essential part of any business. In an era where branding is a vital component of a business's reputation, hosting a PR event keeps your name front and centre.
Over the past two years, we've seen events cancelled, some downsized, and others moved to virtual settings. As the world moves into its new normal, in-person events are moving back to the forefront.
Of course, in the current climate, creativity rules the day. Moving away from the virtual world and into physical spaces will require planning a publicity event your guests won't want to miss.
Whether you're a PR company or event planner, planning a successful PR Event can boost a brand's image. Read on to discover our top tips for planning the perfect PR event.
Understand the True Goal of the PR Event
Whenever you set out to accomplish a task, you should always do so with an intended goal. Planning a PR event can mean many different things to different people. As an event planner, you want to meet with the client to ensure you understand the desired outcomes.
There are a variety of ways to present a publicity event - here are just a few:
Brand Launch
PR companies are experienced in helping entrepreneurs launch their brand. This is your one chance to make a great first impression, show the world what your company has to offer and get branded content into the hands of supporters.
Press PR Events
Today, influencers are just as important, if not more, than reporters. You can host an event for the press. Press previews allow the brand to get up close and personal with local media outlets. Don't forget niche bloggers, another industry growing in popularity.
Product Activation
A company can have a new product they want to introduce. The event would be geared around their target audience to ensure a successful product launch. Attendees can receive free samples or opportunities to make a purchase at a discount. Public Talks
TED Talks are a global phenomenon for industry leaders. To be selected as a participant is a significant accomplishment. These events are not the only way to get your message in front of your target audience.
People want information. Hosting an intimate speaking engagement as a PR event is a surefire way for people to learn more about you, your brand, and your knowledge on a relevant topic.
Outline the Five Ws
In the initial phase of PR event planning, it's vital to cover the five W's needed to reach your ultimate goal. Without covering these bases, you might struggle to hit your mark.
The process helps create a to-do list for the event and explore every aspect of planning.
Who
Who is the intended audience for the event? If the ultimate goal is to raise brand awareness, you'll need to understand who will be attending the event.
Age, financial status, industry profession, and more can dictate the event's theme, location, and cost.
Asking the client who the intended target is for the brand's marketing is a crucial question to ask out the gate. The business owner is the best source for this information. Listen carefully as they describe the anticipated audience. Look for signs that the client may not have a clear idea of who the event should attract.
In these instances, you'll need to have an honest conversation to get them to see why there needs to be a narrowed focus.
What
What is the purpose of the event? A client may come to you and state they want to host a PR event to boost their brand. Do you understand what this means for this particular client?
This portion of the conversation needs to be a little more in-depth so you both walk away with a clear understanding of the overall objective.
When
When will the event take place? This question is vital to the planning process. Depending on the size of the event, you may need months to put on the type of event the client has envisioned.
Always be upfront with the client and set realistic expectations regarding timelines. Explain the importance of setting a definitive date and how it correlates to the overall planning for the event. Where
Where will the event take place? Securing a location for the PR event is a high priority task. Popular events and holidays might make it difficult to secure popular locations. If you're looking at a popular event venue, you'll want to secure the date early.
Create a list of at least three highly desirable locations. Also, have a backup list in case those venues aren't available on the desired date or time. Event spaces can have reservations a year or more in advance in large metropolitan areas.
Why
Why is the event important to your brand? Pulling off a successful PR event has many nuances. The goal is most often to raise awareness. The worst thing you do is end up with an event that garners no publicity or bad publicity.
Experienced event planning consultants can see red flags even when the client can't. Always come prepared to provide information on your objectives and what you hope to gain by having the event. More important, based on your reason for the event, what will success look like to you.
Create a Dynamic Team
Once you have all the details from the client, it's time to create a dynamic team that can help you plan an extraordinary event. Large event planning companies have a full staff on board. A team comes together for smaller independent event planners based on the client's needs.
There are varying aspects of event planning. One crucial factor is the type of event. Someone can design a magical wedding for a thousand guests but not have the same artistic expression for a PR event with 100 guests.
Make sure your team members understand the assignment. You'll also need assurances they are available the day of the event because it will be all hands on deck.
Roles for the team might vary but should include:
Project Manager
Marketing Coordinator
Creative Designer
Client Liaison
Accounting Specialist
Operations Liaison
Event Documentarian
Depending on the size of the event, your team could have individuals wearing multiple hats or multiple people in the same roles.
Optimise Planning with the Right Software Tools
The great thing about the digital era we're living in today is the availability of software to streamline processes. Event planning is no different.
Accounting, time management, customer relationship management, and team collaboration tools are a few programs needed for a successful event. These tools allow you and your teams to stay connected and have virtual access to important information when needed.
You control the level of access to information. It's also essential to have these cloud-based tools because it allows your teams to meet virtually.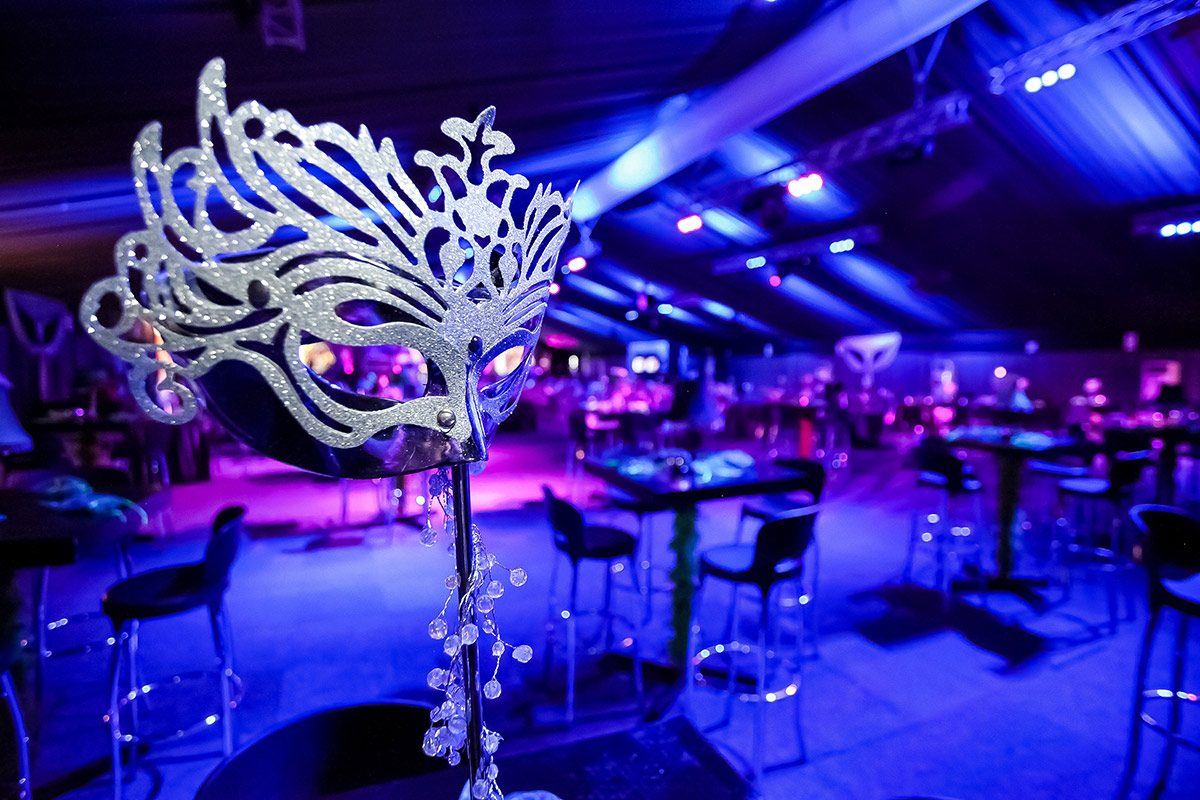 Choose a Theme
The next important step for event planning is choosing a theme. PR companies are big on event themes. Not only do themes increase the excitement for the event, but they also increase participation.
Your theme needs to have relevance to the PR event. You want your guests to have a clear expectation of what the evening will entail.
It won't make much sense to plan an 80s movie-themed party if your event is a one-hour affair announcing a new product. Themes are a fun idea but not always necessary.
Let's look at a few popular themes and how they relate to a PR event.
Product Themed Event
An awesome themed PR event showcases your product or service. A modelling agency hosts a runway show during popular fashion weeks. A bakery hosts a tasting to showcase its signature products.
It doesn't need to be your product but one that compliments what your business offers.
For example, a restaurant might host a grand opening publicity event supporting an awareness month. The themed event could request guests wear attire that represents the colour of the cause. For example, red for heart health or rainbow prints for Autism.
Black Tie Affair
You can never go wrong with a black-tie affair. These are formal events typically held after five pm. Letting your guests know it's a black-tie affair signal the guests that the event is formal.
A PR event where you're giving a speech, presenting awards, and celebrating a milestone in business, are a good fit.
Holiday
Holiday-themed PR events can become tricky when you incorporate religious holidays. Consider your audience when planning a publicity event.
If your PR event is to celebrate your teams or valued clients, hosting an affair that has a holiday theme can still bring great success. Double-check your intended results to see if there's a correlation between the holiday and the reason for the event. Trending Topic
For a fun event, go with a social media theme. Include decorations highlighting the social media platforms your business is on. Include your social handle on everything.
Include branded photo booth props and backdrops for the perfect event pics to upload to IG. Encourage guests to capture moments for IG Reels, Tik Tok, and YouTube Shorts.
Provide a catchy hashtag for the event and remind everyone to tag your company pages.
Decide on a Budget
The size of your budget will determine the type of PR event the event planners can pull off. A small budget doesn't mean that you can't have a great event. However, it does mean the planners will need to get creative to give you an event worthy of your brand.
Once you establish a budget, there is a clear indication of the venue, number of guests, and type of entertainment you can afford. There is never a good reason to over-extend your financial resources to pay for an event.
The best planners have relationships with vendors and venues. For the right clients, they can negotiate deals and call in favours.
Explore Venues
When companies decide to host an event, they usually have a vision that includes a particular event space. If the universe aligns, the venue will be available on your chosen date and at a price that fits your budget.
Even if the place you want is available, exploring multiple venues for your event is still a good idea. A venue can have beautiful aesthetics but may not be a good match for your PR event theme or the number of guests. Keep your options and imagination open.
A popular venue with beautiful skyline views and a one thousand person capacity will lose its effect if your event is for two hundred guests.
Always look for a venue that is appropriate for the event. Also, ensure the venue can accommodate lighting, sound, catering, and other basic event requirements.
Narrow Down the Date and Time
Before researching venues, narrow down the date and time for the PR event. You'll need this information for your venue search. Flexibility on the date and time is an excellent negotiating tool.
Your favourite venue might have an opening on a different date, or the same date but different time. Some venues also off discounts for weekday events.
Check your community calendar to ensure you're not competing with popular events when choosing a date. Unless your PR event incorporates a holiday or other occasion in your theme, you can face stiff competition.
Come Up with Entertainment Ideas
Now let's get to the fun part. Entertainment is essential for an awesome event you and your guests will remember long after it's over.
Entertainment isn't only the music you provide; it's all about the overall experience for your guests. There are several aspects to consider. Let's look at a few popular options.
360 Photo Booth
Three-sixty photo platforms are the rage right now. These devices provide a 360-degree view of guests as they pose or dance on a round platform. Platforms typically hold one to five people.
Since this is a PR event, branding is important. Choose a vendor that offers the ability to brand images and videos with your event name and company logo. You can also choose your backdrop.
Guests can receive copies of their still photos or a video as a parting gift.
IG Mural Room
People love a good image they can post to IG. If the venue has a room or additional space available, create an IG photo mural room.
Order multiple branded backdrops for guests to capture picture-perfect images for IG. The backdrops can have a theme that aligns with the event. Or you can choose scenic locations for your city.
Bright and cheery is best for IG. Don't forget to have good lighting available to illuminate the images.
Live Band
Live bands and musicians remain a popular addition to just about any type of PR event. With a variety of genres and line-ups to suit any occasion, you shouldn't have a problem finding the perfect act.
Hiring professional entertainers is a way to add fun and sophistication to your event.
The band needs to align with the event and relate to your audience. Make sure you have a good understanding of your target audience.
Event DJ
A live deejay can read the room and determine what music is best for the audience. They can access large music catalogues to please even the pickiest music lover.
Plus, a DJ knows how to energise people by playing songs that get people on the dance floor. A good DJ isn't there only to play music. They can help the event planners transition into different segments of the event.
Themed Performers
Themed performers are people whose performance is in line with a themed event. For example, if your PR event has a carnival theme, the performers can include someone on stilts, a magician, or an acrobat.
Your imagination is the limit on where you can go with this concept.
VR or Metaverse
Younger audiences are into virtual reality-themed parties. These are great opportunities for rolling out a new product in the music or tech industry. You can use VR tools for product demonstrations or for a speaker who couldn't attend in person. Choose an MC/Host
Having someone host your event allows you to sit back, relax and enjoy the evening. The host helps move the evening along and ensures the event stays on schedule.
You'll want someone who has a likeable personality and is good at multitasking. In some instances, the host can be the spokesperson for the company. Or you can choose someone well-known and respected within the community.
It's vital to the event's success to choose someone who believes in your mission and understands your brand.
Make a VIP Guest List
Chances are your PR event will have some very important people in attendance. Create a VIP guest list for your event planners. Doing so eliminates the chances that someone will not get the VIP treatment they expect.
Of course, all guests are special. What separates the two is VIP guests include sponsors, media members, family and close friends. These guests have reserved designated seating in a prime location. They're served first and get recognised at some point during the event.
Seek Sponsors
PR events come with a cost, and it's beneficial to have sponsors cover as much of this as possible. In exchange for financial support, their logo may feature in marketing materials, and they'll be acknowledged during the event by the host.
Sponsorships are not always financial. A printer might do your order for free or at a discount in exchange for brand placement. They can also include in-kind sponsorships based on the donation of services.
Remember to seek sponsors whose values align with your company's values. Avoid conflicts of interest that can work against the event's ultimate goal.
Market the Event
Marketing your event to create the biggest buzz will boost attendance. PR companies are experts in getting the word out to the right audience. Reaching people using the modes best likely to catch their attention is a job for a marketing specialist.
Don't place all of your eggs into one basket. Invest in both digital and traditional marketing. Run digital ads on social media. Include print ads that will get mailed locally and don't forget about local radio.
Look for opportunities to promote your event using local media outlets for both on-air and print interviews.
Go Social
Utilise your social media platforms to raise awareness for the event. Invest in Live stream technology that allows you to broadcast all or portions of the event on multiple platforms.
You can research streaming software that will help streamline the process. How well you promote this event can lead to the success of future projects. In the meantime, it raises awareness about your business and will draw a new audience to convert into customers.
Thank Your Guests for Attending
Following on from your PR event, take the time to thank your guests for attending. Event planners should also follow up with the client to thank them for their business. This final touch will help to ensure they become repeat customers for future event planning needs.
Bands for Hire is your full-service entertainment company. We provide a long list of performers ranging from DJs to vintage bands. If you're looking for entertainment for your next event, get in touch.