The Complete Violinist Booking Guide for 2023: Tips, Costs and FAQs
Details

Category: blog
Updated: 19th January 2023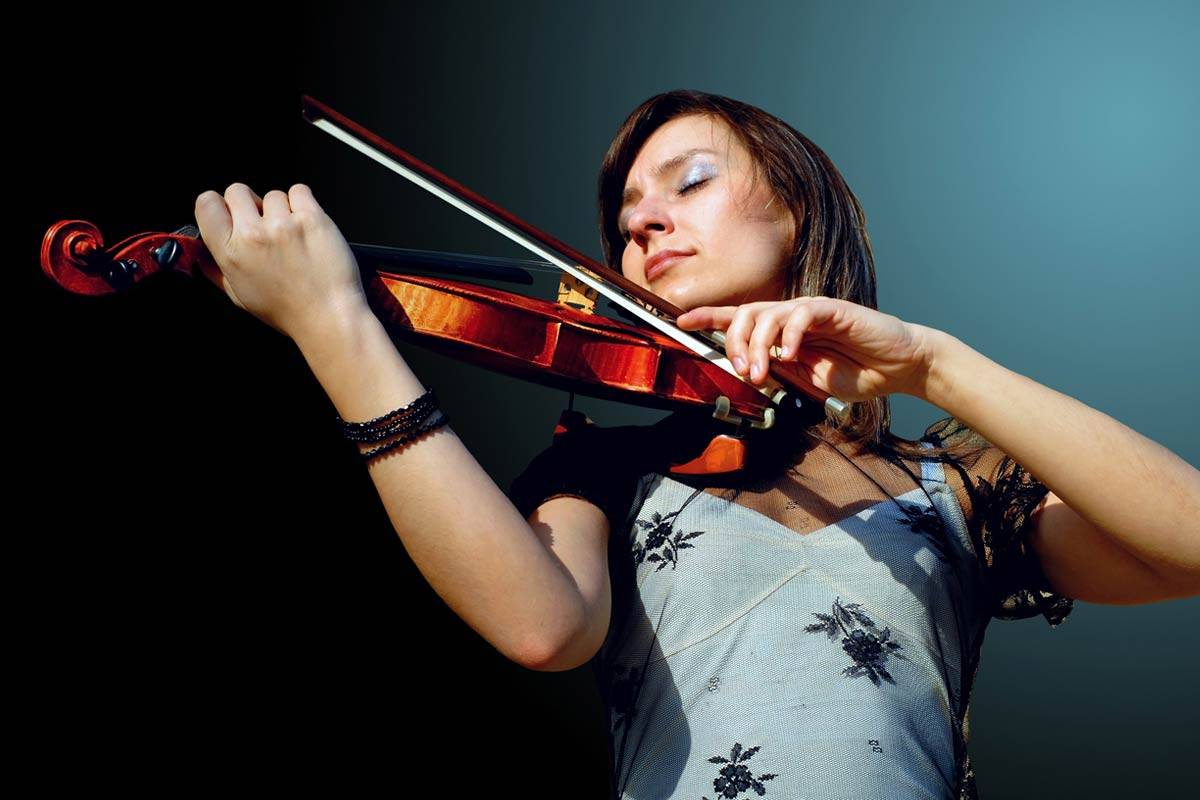 A solo violinist can provide a dynamic soundtrack to any number of events, from weddings and drinks receptions to parties and corporate events. With a broad and diverse repertoire that ranges from intimate to uplifting, a violin player is the perfect way to keep your guests entertained.
Knowing how to pick the perfect solo violinist for your event may seem daunting, but after reading through our booking guide, you'll have all the info you'll need to get started.
What type of music does a solo violist typically play?
While it's fair to say that the violin is most commonly associated with classical music, the breadth of work covered by a violinist extends far beyond famous composers such as Bach, Mozart and Vivaldi.
Most solo violinists can incorporate a variety of contemporary songs into their repertoire, from jazz and Broadway favourites to current chart hits. This mix of old and new means you'll have many styles to choose from, perhaps focusing on more traditional music for the ceremony and moving to more modern pieces in the afternoon and evening. Acoustic vs Electric - Who Wins?
Solo violinists come in two distinct flavours: traditional acoustic and modern electric. Both options have very different sounds, so it's all down to your personal preference and the type of atmosphere you'd like to create.
Opting for an electric performance with backing tracks could be the perfect solution if you're looking to create an uptempo party vibe. However, if it's a romantic ceremony you have in mind, an unplugged acoustic performance is sure to pull on the heartstrings (if you'll pardon the pun).
Below, we've narrowed down our top 5 songs for modern, jazz and classical tastes to kickstart the creative process.
Classical violin songs
Canon in D - Johann Pachelbel
Suite Bergamasque: III. Clair de Lune - Debussy
Ave Maria - Johann Sebastian Bach
Gymnopédie No.1 - Erik Satie
Arrival of The Queen Of Sheba - Handel Barcarolle
Modern violin songs
Can't Help Falling In Love With You - Elvis Presley
All of Me - John Legend
A Thousand Years - Christina Perry
Perfect - Ed Sheeran
Just The Way You Are - Bruno Mars
Jazz violin songs
La Vie En Rose - Ella Fitzgerald
At Last - Etta James
Moonriver - Henry Mancini
Georgia On My Mind - Ray Charles
Summertime - Ella Fitzgerald & Louis Armstrong What part of the day does a solo violinist perform?
Weddings
A wedding violinist can perform a combination of acoustic and electric violin to compliment just about any part of your wedding day. Popular times of the day include the guest arrival, ceremony and afternoon drinks reception.
Top reasons to book a violinist for a wedding:
Can play as guests arrive to be seated or for special moments during the ceremony itself.
Can provide an unobtrusive musical element whilst guests mingle during the drinks reception and canapes. (The music isn't so loud that guests can't hear each other!)
Budget-friendly! An affordable alternative to a wedding string quartet whilst still offering a repertoire of the most popular wedding songs.
Small footprint. Minimal space is required making a violinist perfect for tight spaces and intimate venues.
Birthdays, Corporate Events and Dinner Parties
An electric violinist accompanied by backing tracks is ideal for birthday parties, corporate events and evening events. They'll usually perform during the drinks reception as your guests arrive or alongside a DJ to get the party underway.
Top reasons to book a violinist for a party or dinner:
The violinist can amplify their instrument and play to backing tracks to create a lively/energetic performance.
The violin can be lit up with LED's to create a visual spectacle (great for corporate events!)
The ability to team up with a DJ or additional musicians to create a fuller sound and focus point.
How much does it cost to hire a violinist?
On average, it can cost anywhere between £300-500+ to hire a solo violinist for an event. However, quotes vary depending on your requirements and contributing factors such as booking length, venue location, and time of year.
Depending on their expertise and pedigree, you may find that some violinists charge a day rate regardless of the booking period. Often you'll receive package quotes to cover several parts of the day.
Will the violinist learn song requests?
Musicians are generally happy to liaise with clients before the day to discuss the repertoire and song choices. If you have a particular piece in mind, it's always a good idea to run these past the musician in advance to check if it's possible to perform.
Suppose the song is particularly complex, or the music is only available online for purchase; in this case, the violinist may include a small additional fee in the quotation to cover rehearsal time and expenses.
Is it possible for the violinist to perform outside?
Depending on the weather and time of year, most musicians will be happy to set up outdoors, providing there's some form of shade. This can be artificial shade from a gazebo or marquee or natural shade such as tree cover. It's generally down to the artist's discretion if they're happy set-up outside, bearing in mind that rain and direct sunlight can damage their instrument and equipment.
Power supply
If you've hired a solo violinist with backing tracks, they will also need access to a safe power supply. Power can either be supplied by hiring a generator or running extension cables from the nearest mains outlet.
Contingency planning
We always recommend having a contingency plan in place (such as an indoor area) to protect against inclement weather.
Indoor performances need nothing more than a dedicated space where the musician can set up and perform comfortably. Again, if the musician requires power for an electric performance, they'll need to be set up near a mains power socket.
TIP If an outdoor performance is something you're considering, it's always best to flag this up when enquiring to avoid any surprises on the day!
Will I have to provide anything for the violinist on the day?
Below are a couple of things to bear in mind when finalising your plans for the day.
Well-lit area:
It's best to position the musician in a well-lit area of the venue in case they need to read sheet music.
Refreshments:
Most musicians will politely request some food for extended booking periods, such as sandwiches or a small plate from a buffet. As standard, we always recommend having light refreshments on hand, such as tea/coffee and water.
How long does it take a violinist to set up?
Upon arrival, the musician will endeavour to set up and sound-check as soon as possible or wait until instructed by staff. As a guide, this takes anywhere from 15-30 minutes, depending on whether or not they'll need to set up speakers/PA system. What attire will the violinist wear, and can I provide them with a dress code?
Unless otherwise requested, your violinist will generally wear similar clothing to that seen in their promotional material. The musician will also dress according to the type of event, for example, smart attire for a wedding or more casual/glamorous for a party.
If you're having a themed event, you're welcome to ask your violin player to dress the part to fit in. In general, most musicians have several outfits they can pick from to suit the event.
How does it work if the violinist plays with backing tracks?
When performing to backing tracks, a violinist will play the melody line or the song's leading hook to replicate the vocal line. The musician will set the volume levels to suit the environment and number of guests during their set-up.
It's worth bearing in mind that many classical pieces sound great unaccompanied, so backing tracks may not be required. However, if you're after an upbeat performance with a contemporary repertoire, the artist will likely incorporate backing tracks.
Will I have to supply a sound system?
Your musician or entertainment agency will typically provide a full breakdown of everything included in your quote. Most musicians already own small speaker systems, which they'll be happy to bring along to the event.
If you require a PA system to suit a larger audience, your musician can provide a technical specification to pass on to your venue or AV company.
When would the violinist arrive on the day?
Unless otherwise agreed, they'll arrive one hour before they're due to perform. You'll often see the musician using the time to tune their instrument and familiarise themselves with the surrounding area. If they're providing a PA or speaker system, they'll use this time to set up their equipment.
Depending on how busy the event is, they'll attempt to introduce themselves before they perform as well.
How far in advance should I book a violinist?
In our experience, we find most musicians are booked a year in advance of any given date. Of course, there are exceptions to this, such as last-minute corporate bookings and well-organised couples who prefer to get their planning done early!
If you're looking to make a start on your planning, why not check out our solo violinists for hire and get in touch for a quote.
Final Words
Our ultimate solo violinist booking guide for 2022 should give you all the info you need when looking to hire a solo violinist for your event. With options for an acoustic or electric performance, indoor and outdoor set-ups and varying styles to cater for a wide array of events, you'll be sure to have everything on hand to make an informed decision right here.