The Complete Wedding Singer Booking Guide for 2023: Tips, Costs and FAQs
Details

Category: blog
Updated: 06th April 2023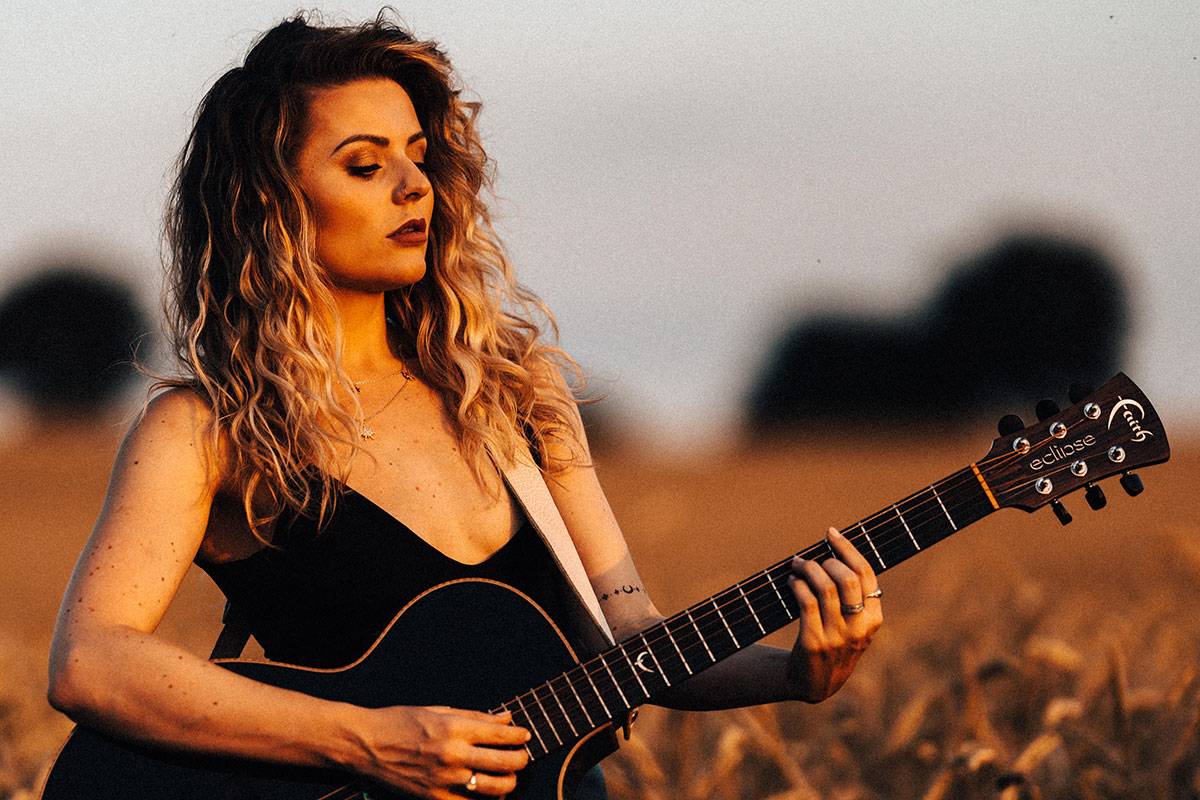 A live vocalist can add an extraordinary sense of occasion to a range of events, and weddings are no exception. Whether performing ceremony music or the First Dance song, a professional wedding singer promises to heighten the atmosphere and captivate your guests.
If you're considering a wedding singer for your big day, you'll no doubt have a whole host of questions... and that's where we come in.
Here we lay out some of the most common queries about hiring a wedding singer, but keep in mind that there are no set rules. From timings and logistics to musical styles and preferences, it's your wedding day, and just about anything goes!
What is a wedding singer?
Before we go any further, let's look at the obvious - what is a wedding singer?
The term wedding singer is incredibly broad and can be used to describe just about any vocalist that performs at weddings. We'll go into the various options later on, but popular categories include everything from jazz, opera and classical singers to self-accompanied acoustic singer-guitarists and pianists.
When does a wedding singer perform?
You can hire a wedding singer for any important part of your big day. Many singers are incredibly versatile and accommodating and can offer various packages to cover different parts of the day, so feel free to be specific about your requirements when making your enquiries.
Daytime wedding packages
One of the most popular packages includes music to cover both the wedding ceremony and afternoon drinks reception. As an example, this might cover a 3 hour period at the venue and include the following:
15-20 minutes guests arrival music (Prelude)
Wedding Processional / Walking Down The Aisle Song
Two songs during the signing of the register
Wedding Recessional Song (Wedding Exit)
1 x 60 minute set during the afternoon drinks reception
Evening wedding packages
Another popular option is to book a wedding singer for the wedding breakfast or evening party. Whilst many singers do accompany themselves with piano or guitar, they can also add backing tracks to the mix to create an upbeat set to get your guests in the party mood.
Most wedding singers perform 2 x 60 minute sets in the evening, which is more than enough for most weddings. They may also provide playlists through their PA system to take you right up until midnight.
If you're after something a little more interactive than a playlist, some wedding singers also offer DJ sets throughout the evening to ensure the entertainment never stops. What type of music do wedding singers perform?
An experienced wedding singer will have an extensive repertoire of songs to create a setlist tailored towards your preferences.
Of course, wedding singers come in many forms, and most will have a few key genres that they're known for. For example, an acoustic singer-guitarist will likely cover everything from middle-of-the-road classics to contemporary pop, whereas a jazz singer will usually stick to well-known jazz standards.
Below are some of the most popular types of wedding singers:
Acoustic Singer-guitarists
Create a laid back atmosphere with a combination of intricate acoustic guitar and vocals. Acoustic wedding singer-guitarists offer an eclectic setlist to include everything from folk, jazz and soul to indie, rock and modern pop hits.
Popular artists covered include Ed Sheeran, Jack Johnson, Eva Cassidy, Mumford & Sons, The Beatles, Fleetwood Mac, Tom Petty, Bob Dylan, Jason Mraz, Neil Young, Joni Mitchell and more. Nat - Wedding Singer/Guitarist
Play
Wedding singers with backing tracks
When a wedding band is too much for the occasion, a solo singer with backing tracks is the ideal choice to get your guests dancing. This type of wedding singer will accompany themselves with high-quality backing tracks to create lively party sets that will entertain guests of all ages. Oliver Soul - Wedding Singer
Play
Classical / Opera Singers
Make a grand entrance with a professional Opera singer, perfect for wedding ceremonies and surprise performances during the wedding breakfast. Harmony - Opera and Classical Wedding Singers
Play
Rat Pack / Frank Sinatra / Jazz Singers
A Rat pack or jazz singer is ideal for the champagne reception, wedding breakfast or early evening entertainment. Performing a selection of jazz standards from the Great American Songbook, jazz crooners are guaranteed to set the scene. The Swing Band - Jazz & Rat Pack Wedding Band
Play
Acoustic Duos (Vocals and Guitar player)
Most commonly featuring a singer and guitarist, an acoustic duo is a versatile option to take care of all your wedding entertainment. Soul Front - Acoustic Duo
Play
Singer-pianists
Solo pianists with vocals are a popular choice for ceremonies, champagne receptions and wedding breakfasts. Performing everything from jazz to contemporary, a singer-pianist can work at just about any event. Jon - Wedding Singer/Pianist
Play
Wedding Bands
If you have the space and budget, a live wedding band is the ultimate way to celebrate in style. With mutliple styles to choose from, a professional wedding band will cover music from every era to ensure guests are ket dancing throughout the evening. Sound City - Wedding Band
Play
Singing Waiters for weddings
For something extra special, consider a surprise singing waiter! Stealthy placed alongside the waiting staff, secret singing waiters unexpectedly burst into song, creating a surprising and engaging spectacle that's sure to thrill your guests. Check out our singing waiters guide to find out more. Waiters Undercover - Suprise Wedding Singers
Play
How much does a wedding singer cost?
The price of a wedding singer varies based on several factors. As a general guide, we recommend starting with a budget of between £300 and £500 to ensure you have plenty of options to consider.
Every wedding singer prices themselves individually based on their experience and general availability. Still, other factors that affect the overall quote may include travel expense, the amount of time required at the venue, duration of the performance, and whether or not there's a need for accommodation. Logistics
Now you have an idea of what you're looking for, let's take a look at logistics. The good news is that solo acts and duos are incredibly adaptable and can work with just about any requirements your venue may have. Below are just a few things to bear in mind before making your booking.
Does your wedding venue allow live music?
Before you go any further, you'll need to make sure your wedding venue is allowed live music under their license and can accommodate a live singer. This isn't an issue for most venues, but always read the small print before booking your act, as some don't allow amplified music.
How much space does a wedding singer need?
The great thing about a solo act or duo is their compact size, making them highly flexible when it comes to performance space.
Depending on the style of act you've booked, you may need to leave around 3 x 2 meters, allowing your wedding singer plenty of room to move about freely. In most cases, this will be sufficient for singer-guitarists, singer-pianists, duos and evening performers.
How long does it take a wedding singer to set up?
Setup times vary for each unique act, but as a guide, you'll find singers take a maximum of one hour to set up.
You may find some singers can set up in around 30 minutes if they work with a more portable setup.
Can a wedding singer perform outside?
Assuming the weather is fine, singers are generally more than happy to perform outside. Each artist will have their own terms, but we recommend that in most cases, a gazebo or similar should be available to ensure your act and equipment is protected from the elements.
What requirements do wedding singers have on the day?
All wedding singers come fully self-contained, meaning they'll provide all of the technical equipment they need. There are a few basic requirements to be aware of, some of which we've outlined below:
Suitable space to unload equipment
Parking space or parking expenses covered
Power sockets near the performance space
Suitable performance space
Refreshments Things to consider before booking a wedding singer
Now that you're in the know, it's time for the exciting part - the music! Now's the time to choose your wedding songs, find a suitable act and start making arrangements.
Will my wedding singer learn a song request?
Absolutely! You'll find most wedding singers are more than happy to add at least one new song request not already in their repertoire. Depending on the time of your booking, this will often be the bridal entrance song or first dance.
If you've hired your singer for the wedding ceremony, you may well have one or two other songs you'd like to include for the exit or signing of the registers. Although most acts only learn one new song per event, it's always well worth asking if they can perform additional songs. Some singers will be happy to learn extras, although they may charge a small fee to cover their rehearsal time. When do I need to book my wedding singer?
If you've already confirmed your date and venue, then there's no time like the present. As with our wedding bands, popular singers often start filling their diaries up 12-18 months ahead, and so the earlier you start making your enquiries, the more options you'll have available.
If you'd prefer to leave things until a little closer to the time, then not to worry, you'll be sure to find a variety of acts available, even with just a few months to until the big day.
How do I book a wedding singer?
At Bands For Hire, we make booking a wedding singer easy as pie. Browse through our roster of talented wedding singers, drop us an enquiry through the form on the singer's profile page, and we'll come back to you with a quote.
Once you've received your quote, our experienced team will be here to answer any questions you might have and advise on the next steps. We'll send over a contract for you to sign online and they'll be a small deposit to pay to secure your booking.
How can we help?
Hopefully this guide has given you all the ammunition you need to get started with your wedding planning, but if you have any further questions, just drop us a line, and we'll be happy to help.