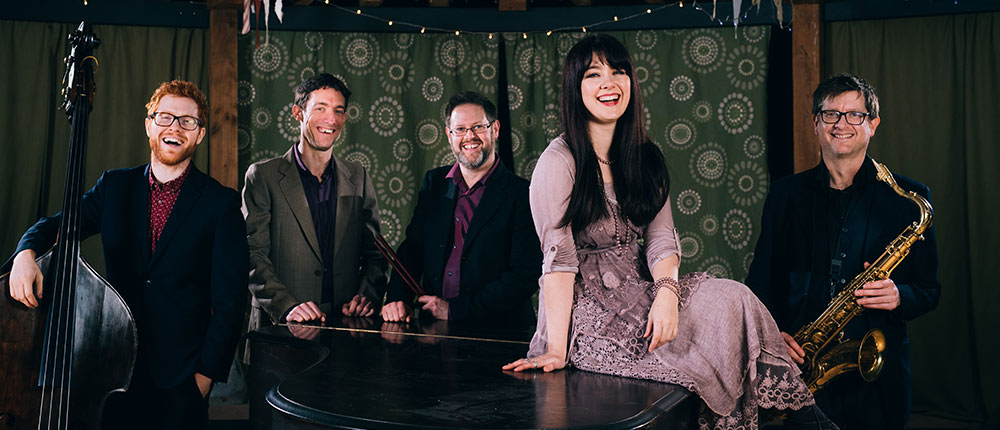 Herefordshire Swing Bands
Take a trip back to the roaring twenties with Bands for Hire's vintage Herefordshire swing bands! Thanks to our thorough and strict selection process, we can now offer you and your guests the most talented, professional and authentic local swing bands in Herefordshire. All you need now to make your prohibition era party into a bona fide speakeasy is a dance floor filled with dolled-up guests and a bar stocked with highball whiskies and dry martinis!
Book a Herefordshire Swing Band
The golden age of swing bore such legendary singers as Frank Sinatra, Ella Fitzgerald and Dean Martin, and such equally legendary composers as Benny Goodman, Glenn Miller and Duke Ellington. Swing numbers such as 'That's Amore', 'Moonlight Serenade' and 'Sing, Sing, Sing' are still popular today – but if they're not popular enough for the more casual music fans on your guest list, our swing bands in Herefordshire also perform numerous popular songs in a swing style, in a similar fashion to Postmodern Jukebox. Listen out for their imaginative versions of Pharrell's 'Happy', Daft Punk's 'Get Lucky', the White Stripes' 'Seven Nation Army' and Beyonce's 'Crazy in Love', and, for events booked in December, their swing interpretations of 'Rudolph the Red Nosed Reindeer', 'White Christmas', 'Silent Night' and 'Frosty the Snowman'.
To book a swing band in Herefordshire with us, simply click on one of our artists below. You can then sample the range of rat pack swing, 1930s swing, gypsy swing and 1940s swing through their photos, videos, set lists and other media. Once you've made your decision, securing your booking is as easy as typing your contact details into the boxes provided and hitting 'Send Enquiry'. We'll aim to get in touch with you within 48 hours.
Swing Bands in Herefordshire
Our flexible and accommodating swing bands for hire in Herefordshire believe that, in the words of Duke Ellington, it don't mean a thing if it ain't got that swing. They therefore offer alternative lineups to suit your venue and budget requirements, such as swing duos, swing trios and swing quartets for more low key events and big bands and swing ensembles with full horn sections for larger events. Book a swing band in Herefordshire with us for your birthday, office do, corporate event, charity event, garden party, graduation, awards ceremony, bar mitzvah, wedding reception, bat mitzvah, or, for a chance to hear their renditions of such festive favourites as 'White Christmas', 'Silent Night', 'Rudolph the Red Nosed Reindeer' and 'Sleigh Ride', Christmas party!