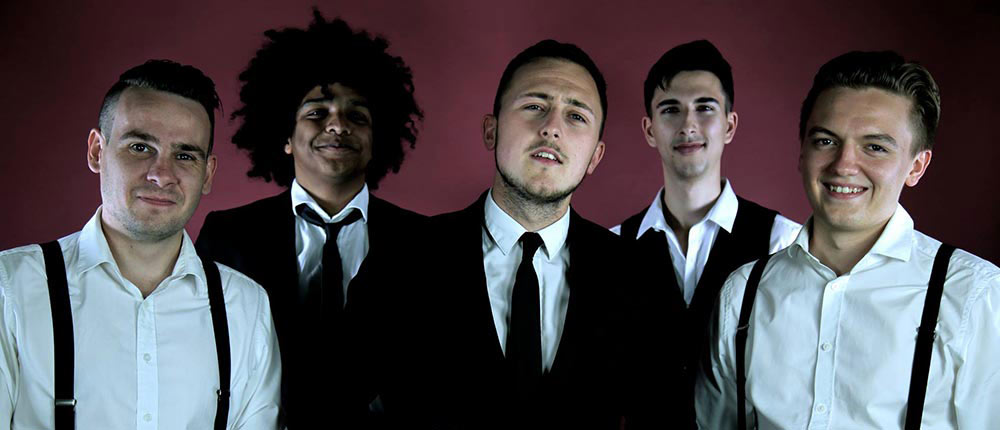 Kent Swing Bands
If you want to take your guests back to a prohibition era speakeasy without having to worry about being raided by the cops, then all you need to do is book a swing band in Kent with Bands for Hire! Our authentic Kent swing bands will provide you with all the 1920s and 1930s swing you could possible want, and, with the help of a few highball whiskeys and zoot suits, will help your guests feel as though they've travelled back in time to the golden era of swing. Our professional and experienced swing bands for hire in Kent are versatile enough to win over any crowd at any type of event – all you've got to do is book them!
Swing Bands in Kent
Our flexible and accommodating swing bands in Kent realise that not every gig they get is going to be in a huge dance hall, so they offer alternative line ups depending on your venue and budget requirements. As you'll see on their profile pages below, many of our Kent swing bands offer their services as swing duos, swing trios and swing quartets, ideal for more intimate get togethers like birthdays, work dos, garden parties, bar mitzvahs and bat mitzvahs, as well as larger line ups with extra musicians and brass sections to suit larger events like weddings, corporate events, charity events and awards ceremonies.
Whether you're in search of a swing song for 'Stormy Weather' with Ethel Waters or for 'Summertime' with Artie Shaw & Orchestra, our swing bands for hire in Kent will put a smile on your guests' faces, come rain or shine! We have modern swing bands, gypsy swing bands, 1940s swing bands and Postmodern Jukebox-style swing bands who perform Beyonce's 'Crazy in Love', Tom Jones's 'It's Not Unusual', Pharrell's 'Happy' and other popular songs in a swing style. And once those first few snowflakes begin to fall, our Kent swing bands will bust out such festive favourites as 'Sleigh Ride', 'Frosty the Snowman' and 'Rudolph the Red Nosed Reindeer'.
Book a Kent Swing Band
If swing's your thing, click on a Kent swing band below to view their set lists, photos and videos. Once you're happy with your choice, fill in your contact details on the online form provided, click 'Send Enquiry', and we'll aim to respond within 48 hours.