How to Get More Gigs: The Ultimate Guide to Running a Successful Function Band
Details

Category: musicians blog
Updated: 29th September 2022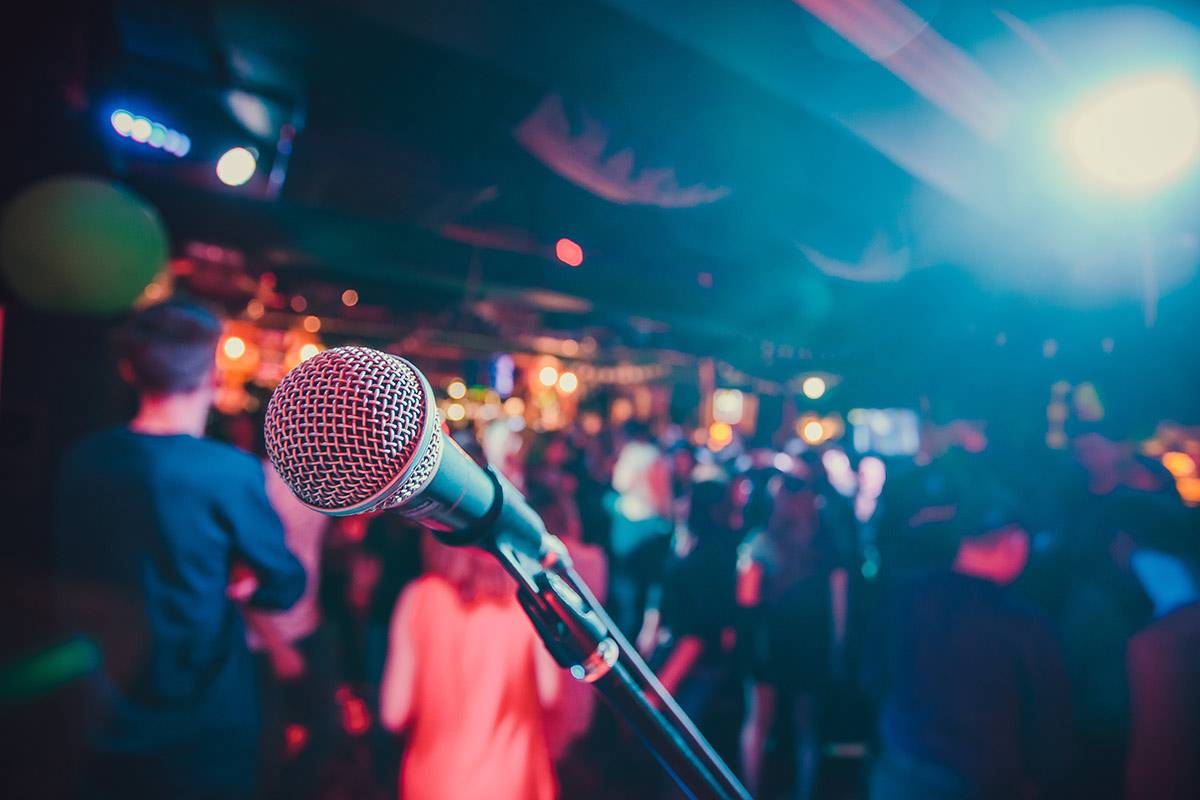 Being a working musician, you'll always be on the lookout for the next opportunity to play in front of an audience. As your musical journey progresses, you'll find that gigs tend to fall into one of two categories:
1) The originals gig - the all-too-often-unpaid performance of your own material, fuelled by the hope of attracting that ever-elusive fanbase
2) The covers gig - the guaranteed crowd-pleaser, which just so happens to be the focus of this article. Cover gigs themselves often fall into two sub-categories: 
The Pub / Club Circuit
The pub circuit is often the first port of call for any aspiring performer or band and, in many ways, this rite of passage is a perfectly viable way to get your feet off the ground. Pub gigs are usually lower paid than private function bookings, but they're usually fairly local and shorter as well. There's also very little in the way of pressure - you'd perhaps find yourself setting up around 8pm, performing a couple of sets from 9-ish onwards and leaving just enough time for a quick pint courtesy of the landlord at closing.
For many cover bands, pub gigs form the bread and butter of their gigging income, with weddings and private functions spread sporadically over the summer and Christmas period. Pub gigs are also the easiest types of gigs to attain - this can be achieved by approaching the landlord or manager on social media, or better still, dropping in for a chat. Some pubs may ask if you're able to bring along fans, friends and family, but in most cases this isn't expected of cover bands - they'll be able to rely on a core audience of regulars to make up the numbers. Private Bookings
Once you've built up a reputation in your local area, you'll inevitably find yourselves receiving offers of private parties, weddings and even corporate events. Unfortunately, it may prove difficult to scale this up enough to provide yourself and your musicians with a full-time career in live performance.
Whilst this may seem sufficient for the majority of amateur and semi-pro musicians, it's certainly possible to take things to the next level and, if you're truly focused on your end goal, to generate a full time income.
In order to do this, you'll need to be at the absolute top of your game, as competition can get pretty tough at the higher levels. Below are the seven steps you'll need to take to ensure a solid stream of incoming gigs - if every step is followed, there's no reason why you shouldn't be taking a moderate wage from performing.
Step 1) Create an Awesome Set List
Building a successful set list is an essential step, but it can be a more difficult one to take than it may first appear. At first, you'll probably be tempted to take all of those old songs you've learnt, jammed and gigged in the past and bang them straight into the set – but are those really the best song choices, or is this just a shortcut to flesh out your repertoire?
The questions to ask yourselves are: Who is my target market? What genre, era and songs do they want to hear the most? Do I want to target a niche audience or do I want widespread appeal?
If you're anything like me, the songs I learnt as a young budding musician are far from what a wedding or corporate audience is looking for – after all, who wants to hear Radiohead's Creep played at their wedding? OK, a few people might do... The Niche Set List
A decision you need to make early on is whether you'll be casting your net wide to appeal to as broad an audience as possible, or aiming for a more niche market. From experience, I find that it's easier to book more gigs when your set list targets a mass audience - such a list would be about 50% composed of hits from the last 50 years and about 50% of hits from the last few years. The drawback of this approach to making a set list, of course, is that it's well known amongst local musicians who are also hungry for bookings, so you'd have more competition and less of a unique selling point.
By creating a function or wedding band with a more niche set list, you'll have fewer competitors but perhaps a smaller number of customers looking for your specific style of band. For that reason, a band targeting a niche market has got to be something extra special. It can pay dividends though, and if your niche set of songs strikes the right nerve, it may lead to more opportunities in other areas of the industry, such as contracts abroad, cruise ships, festivals and theatre tours.
TIP When selecting songs for your set list, you'll need to attack it with a cut-throat attitude - if it's not a guaranteed dance floor filler, I'm afraid it's getting the axe. Start with a handful of 'safe' modern classics, then start exploring directions to make your set more unique.
The All-Rounder Set List
To build up a successful function band, you'll be aiming to land gigs in both the corporate and private sector – the latter being made up of approximately 80% weddings and 20% private parties (based on our 2019 data at Bands For Hire – we'll ignore 2020 data shall we?!). Both corporate and private clients will expect to see an extensive repertoire, ideally 100+ songs if you're going to make their shortlist. A limited repertoire of 30 to 40 songs can sometimes be off-putting for clients who prefer to have some degree of input when it comes to choosing the final set list.
When selecting songs for your set list, you'll need to attack it with a cut-throat attitude - if it's not a guaranteed dance floor filler, I'm afraid it's getting the axe. Start with a handful of 'safe' modern classics, then start exploring directions to make your set more unique. Uptown Funk? Tick. Valerie? Yes please. Mr Brightside? Sorry... that's a keeper.
Check out our cover band song ideas to get you started...
Play it Like the Record or Add Your Own Spin?
If you're sticking with the tried and tested function band repertoire, you'll need to ask yourself how close to the original you'll be playing those songs. If you're an experienced writer or producer, it could be worth putting your own spin on the arrangement to make it stand out from the crowd. This could entail anything from adding a jazzy twist, rocking it up, using alternative instrumentation or experimenting with the tempo – which, lets face it, will probably already be a few bpm higher than the original if the night's going well!
Step 2) Make a Professional Video
The promo video is, without doubt, the most important part of your promotional package. Whether you're pitching to agents, to venues or directly to clients, you'll only have a few seconds to impress before they skip ahead to the next band. In the age of social media, attention is in short supply - so you'll need to get straight to the good bit!
Making a video doesn't need to cost a fortune - but if you want to attract serious clients with a healthy budget, you'll need to go the extra mile and make no compromises on quality. As a guide, you should be able to record studio demos and a professional promo video for a total of around £1000-£1500.
Live or Studio Recordings?
Before you do anything, you'll need to decide if you're going down the live or the studio route. Live videos tend to be ideal for solo acts, duos and small jazz bands - but when it comes to recording a larger band, there are a number of pros and cons to consider.
Live Video
It can be difficult to achieve a high quality live recording at an event, but it can be done. You'll need to have a great engineer on board, as well as high quality multitrack recording gear on site. You'll then need to spend time in the studio in post-production, but even then the final mix is unlikely to match a studio recording - that's to be expected, but hopefully the live energy will more than make up for it.
TIP There's no need to shoot a single song in its entirety - it's far better to include a few seconds each from a selection of songs to showcase the diverse range of music you play.
Studio Video
Most function bands tend to record their demos in a studio and use this as the audio for the promo video, in much the same way as a recording artist. It's often quicker, plus there's more control over the recordings. It also means the video can be shot with just one videographer from multiple angles.
The end result should consist of at least four or five song snippets and come to around three or four minutes in total. There's no need to shoot a single song in its entirety - it's far better to include a few seconds each from a selection of songs to showcase the diverse range of music you play. At this stage, clients are really just trying to take in as much of the band as possible in the shortest space of time. Step 3) Book a Professional Photoshoot
With thousands of singers, bands and performers to compete with, you'll need to get every aspect of your promotional material looking and sounding as professional as possible. Before a client even thinks about clicking on your profile page, they'll usually be faced with a sea of band photos, whether that be on social media, a directory or an agency site such as Bands For Hire.
There's no point in having the best promo video in the world if nobody's going to watch it, so to increase your click-through rate you're going to need a profile photo that reeks of professionalism - it really does speak volumes about the quality of your band. You only get one chance to make a first impression!
Step 4) Promote Your Band
There are two key areas to focus on when promoting your band: a) booking agencies, and b) direct bookings.
a) Booking Agencies
In many respects, working through an agency is the easier of the two, as it means you can put all of your energy into the music, leaving the agent to focus on booking the gigs. An established agency will already have incoming enquiries for weddings, private parties and corporate events and can actively promote you on their website and social media campaigns to generate work. Depending on the agency's business model, there may be a fee to pay - so you'll need to weigh this up against the cost of promoting your music directly to the end client.
If you've sent your promo links to agencies in the past and haven't had a response, you may be inclined to assume it hasn't been listened to. You may be right in some circumstances - but the truth is that every agent is on the lookout for a great new act. So if you haven't had much response, there may be holes in your promotional material.
If the promo is right and the price is fair, you're bound to be snapped up by agents left, right and centre. b) Direct Bookings
The amount of effort and the financial outlay required for effective self-promotion will, in all likelihood, far outweigh the time and money you'd put into joining an agency. However, going it alone will afford you something you may consider far more valuable: more control over every aspect of your career.
If you'd rather be speaking to clients directly rather than through an agent, or would like to take on the role of band leader as a route to band management yourself, then the independent route may start to look more appealing.
Promoting a band directly to clients will mean taking on the role of a marketer, which is a very broad role in itself - and one which will require some extensive research. Key aspects of your marketing role might include the following:
Building a website
Building a mailing list (Email marketing)
Creating social media pages
Running paid social media campaigns
Creating regular content for social media platforms
Running Pay-Per-Click campaigns (PPC / Google Ads)
Search engine optimisation (SEO)
If you've got the time and enthusiasm to build up your brand, then there's no reason why you can't secure bookings off your own back. In most cases, bands and artists book a mixture of both direct and agency bookings to fill up their diary. Exclusive Agency / Management Contracts
The majority of function bands join agencies on a non-exclusive basis - this usually works out well for all involved. However, if you've formed a good relationship with an agency/manager or they show particular interest in your act, it might be worth considering how an exclusive agreement could be beneficial to both parties.
From a musician's perspective, working exclusively with an agency can often lead to them treating you as a priority act - and, speaking as an agent myself, it usually means the number of gigs booked for that priority act will be considerably higher. This kind of deal also means that you as an artist only have to deal with one company - and, since the agent is responsible for your diary and will be able to quote without going back and forth between you and the client, the amount of time you spend on admin is cut down considerably.
TIPMy advice to bands is to start at a price that ensures all musicians are receiving a fair wage and expenses are covered. Once you're happy with the number of gigs coming in, you can then revisit your fees later down the line.
5) Price Yourself Sensibly
There will be numerous factors that go into pricing up your act and it's essential to get the balance just right. A high quality act will of course want to charge accordingly for their talents - but, at the same time, you won't want to put potential clients off before you've even started.
If you're advertising your act at a premium rate and the gigs are flying in thick and fast, then that's great - you're obviously pitching at a suitable price. On the other end of the scale, if you're regularly finding gaps in your diary, then it could be time to bring the fee down slightly.
My advice to bands is to start at a price that ensures all musicians are receiving a fair wage and expenses are covered. Once you're happy with the number of gigs coming in, you can then revisit your fees later down the line. 6) Be Highly Responsive
This is an important step, and one that's overlooked by many would-be successful acts. The chance of an enquiry converting to a booking increases dramatically if the customer receives a quote within a 24 hour window; therefore, if you want to increase your bookings, you'll need to treat the band as a business and get back to clients and agents as soon as possible. Being too slow off the mark can not only look unprofessional, but you may miss the boat altogether - especially with so many other bands out there to choose from!
7) Provide an incredible service
If the service isn't up to scratch, then none of the above really matters that much. As with any business, you will ultimately fail or succeed based on the quality of your service - and that means going above and beyond with every aspect of both your customer service and your performance. Do this consistently from the start of every enquiry to the end of every performance and you'll soon build yourself a solid reputation as a trustworthy and quality act.
Here are some key points to bear in mind:
Respond to client emails within 24 hours
Be polite and helpful when responding to queries
Provide a straightforward booking service with fair contracts
Go the extra mile to accommodate event plans
Arrive on time
Be polite and courteous to guests and staff on the day
Provide a well rehearsed and high energy performance – no matter what!
Join us at Bands For Hire
Here at Bands For Hire we like to set the mark high. If you think you've got what it takes to be part of our roster, we'd love to hear from you.
Written by Adam Mezzatesta, Founder at Bands For Hire Ltd