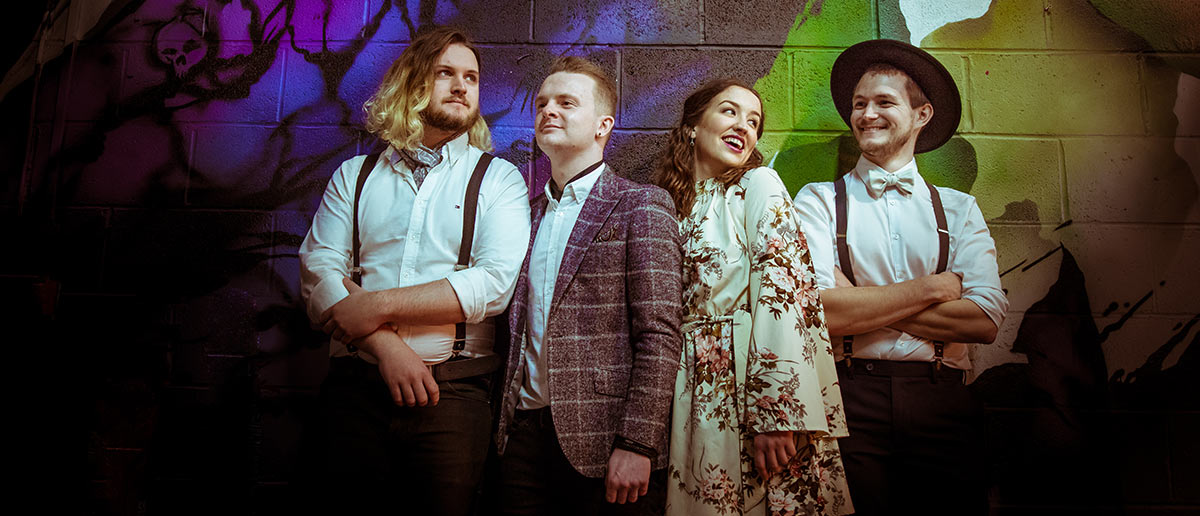 Nottingham Wedding Bands
Amaze your wedding guests with some truly awesome live music, courtesy of Bands for Hire's very own wedding bands in Nottingham! We're delighted to offer you a wide variety of professional Nottingham wedding bands, each of whom with years of experience making traditional white weddings, vintage weddings, alternative ceremonies and more into unforgettable events. We only work with the most talented local wedding bands in Nottingham, so you can be sure they'll make your champagne reception or wedding breakfast into something truly special.
Nottingham Wedding Band Packages
We want your booking experience with us to be as straightforward and stress-free as possible – not least because of how strenuous we know organising a wedding can be – so we've designed our wedding packages in Nottingham to be simple and all-inclusive. Our Nottingham covers band will arrive fully equipped with a PA system, lighting rig and a custom iPod playlist of related music – this will keep the good times rolling even when they're taking a break! If you're planning anything later than a midnight finish, please let us know in advance so we can warn your band and adjust your quote for you.
Specialist Wedding Bands in Nottingham
Our site is home to many different kinds of Nottingham wedding band. Many of our covers bands in Nottingham elect to perform popular songs from across the decades, and venture into all kinds of styles along the way – perfect for bringing together people of all ages and tastes. Many of our other Nottingham wedding bands choose a specific genre or time period, and make it their own, which can really help sustain a particular atmosphere. For example, if you want a fun, informal reception, you might like some 50s and 60s rock 'n' roll, Britpop, Motown or 70s disco, whereas if you were hoping for something a little more classy and formal, you might prefer a jazz trio, string quartet or 20s and 30s swing band. Whatever the theme may be, Bands for Hire can help you find the perfect Nottingham wedding band for it.
Book a Wedding Band in Nottingham
Aside from our wonderfully talented Nottingham function bands and our highly competitive rate, our booking process is also extremely easy to use. Once you've checked out some videos and recordings to help you choose which wedding band in Nottingham is for you, just send us your inquiry, and our flexible and accommodating team will do the rest.