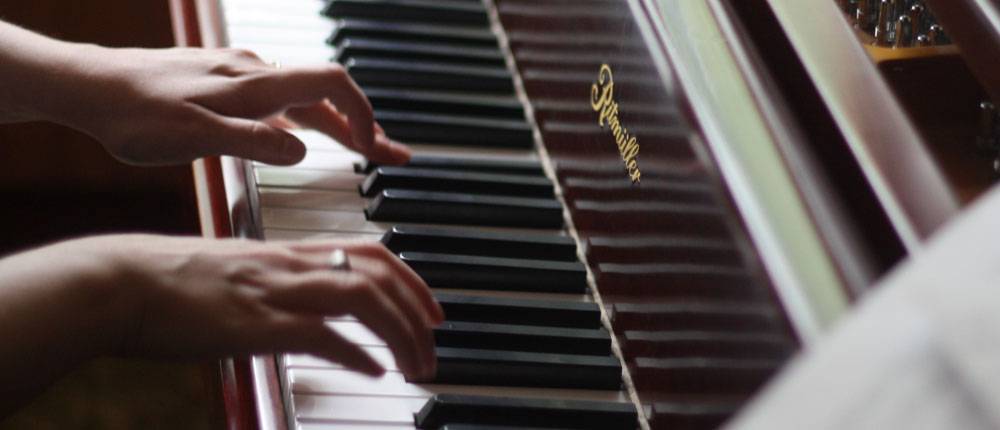 Suffolk Pianists
Bands for Hire is home to an ever-increasing amount of exceptional musicians, and we're delighted to offer you the services of our Suffolk piano players for your upcoming event. We've searched high and low for the finest players this country has to offer, and now have a bigger selection than ever of pianists in Suffolk – pianists who have appeared on BBC Radio 2, at the SXSW Festival, and at various high profile venues across the country, including the Hammersmith Apollo and the Birmingham NIA – all of whom are available for hire at an extremely competitive rate.
Book a Suffolk Pianist for Weddings, Functions and Corporate Events
A Suffolk pianist would provide the perfect accompaniment to your drinks reception, awards ceremony, charity event, wedding breakfast, corporate event, graduation or private dinner function; the subtlety of the stripped down solo arrangements of your favourite songs is a wonderful way of hearing the music you love without having your guests' conversations drowned out. We have a multitude of pianists in Suffolk who are also accomplished vocalists, as well as many who specialise in instrumental work, so you can pinpoint the precise effect you're after. If it's a gentle, calming atmosphere, we'd also like to suggest our Suffolk harpists and Suffolk acoustic bands.
All our musicians here at Bands for Hire pride themselves on their flexible and accommodating approach to their work, and an example of this is how diverse a range of music our Suffolk piano players perform. Anything from classical to blues to folk – you'll come across rock and pop from throughout the ages, ranging from ABBA and the Beatles to Adele and the Kaiser Chiefs, various entries from the Great American Songbook featuring the jazz standards of Henry Mancini, George Gershwin and Irving Berlin, and instantly recognisable theme music from such TV shows, musicals and movies as Cheers, Toy Story, Les Miserables and the Lion King.
Pianists in Suffolk
Bands for Hire can supply events coming up in Acton, Aldham, Alpheton, Beccles, Bungay, Bury St. Edmunds, Felixstowe, Haverhill, Ipswich, Lowestoft, Mildenhall, Newmarket, Stowmarket, Sudbury and Woodbridge with one of our phenomenal Suffolk pianists.
Many venues keep their own piano for visiting musicians; many do not. If you could let us know either way in your inquiry, we can let our Suffolk pianist known whether or not they'll need to provide their own amplifier and electric piano (at no extra cost).