Top 100 Father / Daughter Dance Song Ideas for 2021
Details

Category: blog
Last Updated: 26th May 2021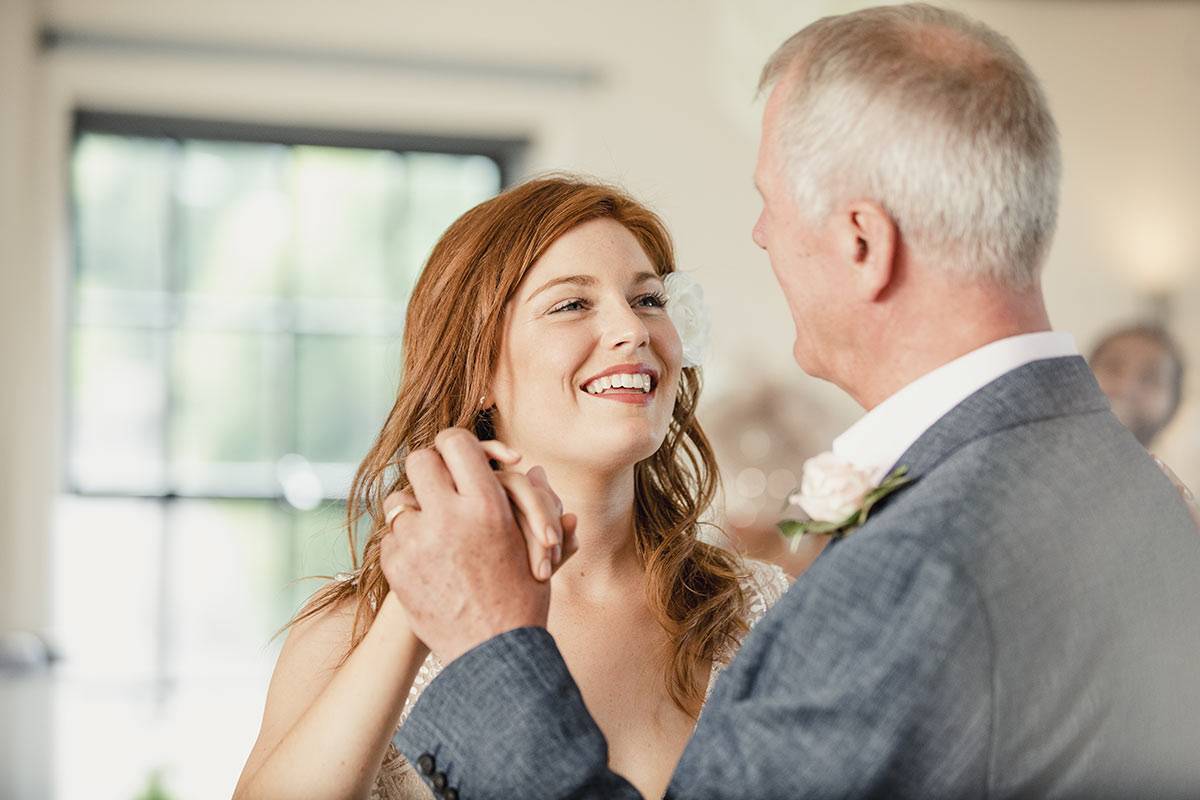 A very special moment between the father and the bride, the Father / Daughter dance can be tricky to get right but hopefully the 100 song ideas below will kickstart some inspiration!
Although not quite as popular as the traditional 'First Dance', the Father & Daughter wedding song still holds a special meaning for both involved and is becoming more and more popular.
One distinction to be made is the context or lyrical context behind the chosen song, the love between a father and daughter is unique and therefore the song needs to reflect this. We've carefully picked some of the very best wedding songs that take this into consideration so they'll be no awkward moments on the day.
Perhaps you're also trying to find the perfect First Dance song but can't seem to find 'The One'? Why not head over to our blog and check out our 100+ First Dance song ideas!
If you're looking for a live band to perform your special song, head on over to our wedding music bands section where you'll find a whole host of bands to choose from. Classic & Popular Father / Daughter Dance Songs
Modern Father & Daughter Wedding Songs
Rock
Country
Did you find your perfect father daughter wedding dance?
Hopefully this list gave you some ideas to help in your search! The dad and daughter song has a bit more freedom and flexibility than a traditional first dance which tends to be a slow, more romantic affair. The father/daughter dance can indeed be slow and relaxed or on the flip-side, be upbeat and rocky - it's entirely up to you! After all it's your big day so you have the freedom to pick and choose exactly what you want.
More wedding Song ideas...
If you're looking for the perfect songs to compliment your wedding day, you're bound to need some inspiration to get you started. Head on over to our blog to find more wedding song ideas featuring the best wedding hymns and most popular last dance songs.