Hiring a Band Abroad
Details

Category: blog
Updated: 06th October 2022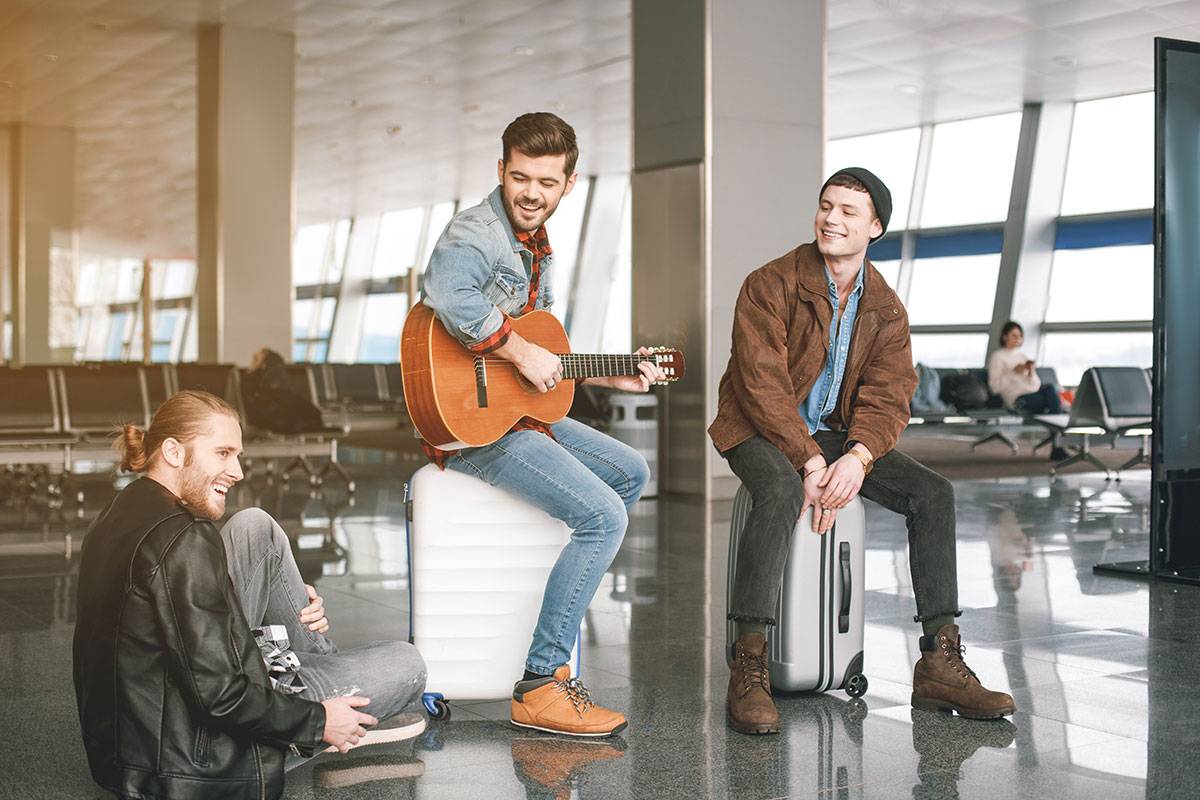 If you're looking to hire a band for an event in Europe or beyond there are a few things to consider. Depending on the location the costs will vary enormously and so it's a good idea to factor these in before making your enquiries.
Many of our bands regularly perform at weddings and corporate events in France, Belgium, Germany and further afield. If you're putting on an event in Northern France, Belgium or Holland, it's quite possible that a band will be happy to drive and so the additional costs will be much lower.
We often find that younger function bands in their twenties are often those who will offer the best deals as they're keen to travel and venture out of the UK, as opposed to musicians with families who may prefer to perform more locally.
Looking to Hire a Band Abroad? Check out our Highly Recommended Wedding Bands right here!
Costs of hiring a function band in France, Belgium, Holland within driving distance
Performance fee as shown on the website
Fuel costs
Accommodation for band members
Soft drinks / Meals for the duration of their stay
With a gig abroad taking up two days of the musician's time it's quite reasonable for the band to charge more than their usual fee to cover the extra time out of their schedule.
Costs of hiring a wedding band in South of France, Germany, Italy, Spain, Austria, Portugal and further afield
If an event abroad is a little too far to drive, for example, in the South of France or Italy, the band will have to fly over and so they'll need all equipment to be supplied such as PA system and backline. In this situation bands will generally quote their performance fee plus UK travel with everything else required on top, we recommend that clients book accommodation and travel so that they are in complete control of their expenditure.
See total costs and requirements below:
Performance fee as shown on the website
Return Flights from the UK
Airport parking / UK fuel expense to the airport
Accommodation for band members
Transfers / Taxi from Destination airport to venue
Soft drinks / Meals for the duration of their stay
Additional expenses to cover two days of the band's time.
PA system (Sound System) and backline (Guitar Amps and Drum Kit)
Each band will have different PA and backline requirements and so will provide a specification for you to pass on to a local PA hire company if required. In many cases your hotel will have contacts they've worked with before.
Whether you're hosting a wedding abroad or in the UK, why not check out our wedding inspiration board below on Pinterest for some great ideas and inspiration on how to style your special day:
International Band Bookings across the Globe
We receive numerous requests for bands in countries such as United Arab Emirates and Qatar; with many hotels in places such as Dubai and Abu Dhabi attracting a high number of UK tourists there is often the need to book British bands for events on New Years Eve or perhaps for longer contracts that span over a three month period. For more information please get in touch.
Brexit & Working in the EU
Musicians working over in Europe for private functions, weddings and corporate events might require a working visa in the near future.
However, we are currently going through a transition period until the end of 2020 whilst the UK and the EU discuss and negotiate additional arrangements. During this period, the current rules will still apply with regards to trading, travel and business.
The new rules will take effect on 1st January 2021, so musicians will need to read up on these and familiarise themselves before taking any work abroad. A visa or work permit may need to be applied for and additional arrangements may need to be considered.
Musicians may also need permission to take musical instruments and other creative/audio equipment into and out of the EU for business. For more information and updates on the aforementioned, please do log onto the government website and subscribe for email updates.