The Complete DJ Booking Guide for 2023: Tips, Costs and FAQs
Details

Category: blog
Updated: 06th April 2023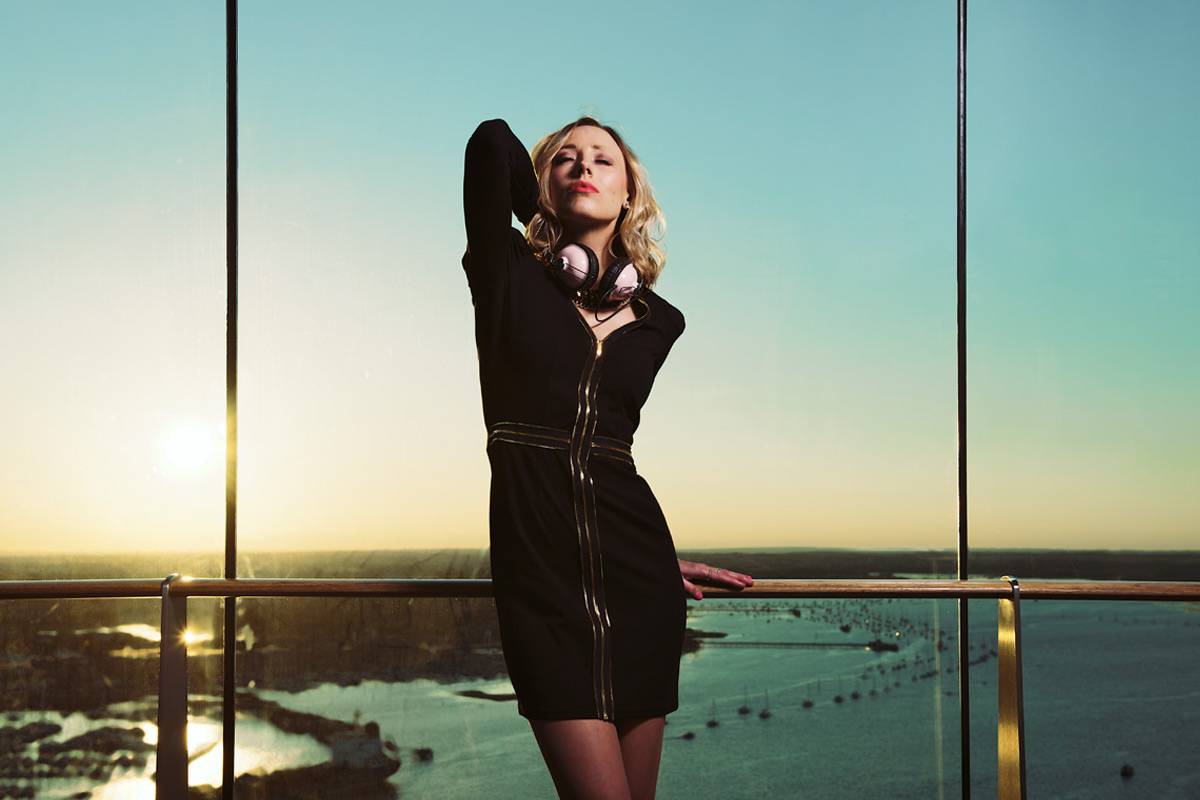 At Bands For Hire you'll find a whole host of professional DJs available to hire for weddings, private functions, corporate events, birthday parties, launch events and much more. Our DJs cater for a wide variety of musical tastes with many that specialise in specific genres of music, which means you can hire a professional whose expertise lies within your preferred genre of music such as House, Drum 'n' Bass or Electro Swing.
The following booking guide will run through all the necessary questions you may have about hiring a professional DJ for your event. We'll cover costs, venue and space requirements as well as the overall booking process.
If you're ready and eager to look through the DJs Bands For Hire has to offer, please head over to our DJ page, where you'll find a whole host of pro DJs for hire in your region to get stuck into! When should the DJ play & for how long?
A good question, as it depends entirely on the type of event you're hosting. For a wedding or corporate event, a DJ typically covers the evening, so roughly from 6-7pm onwards until midnight (maybe even 1am or 2am depending on how lively the party goers are!).
However, a DJ can also be booked during the daytime for launch events, private parties or festivals to help provide a backdrop for the event, i.e. for a store opening whilst their customers browse, shop and spend!
A DJ can also work in unison with a live band. Some weddings will book a live band to perform two or three live sets throughout the evening with a DJ to cover between and after sets up, right up until the end of the event.
TIP "If you book a DJ and a band to perform at the same event, we advise putting both parties in touch with one another prior to the date to discuss space requirements and song choices - you definitely don't want any repeats played on the night!"
When will the DJ arrive?
The DJ will typically arrive an hour prior to their start time. This will give them plenty of time to load in their equipment, set up and test their levels to make sure all is ready to go.
How much space does a DJ need?
Space requirements can vary depending on the equipment they provide. Most DJs will provide a high-quality sound system along with a DJ booth and a small lighting rig. As a guide, we advise allowing approximately 2 x 2 meters of space for the DJ to set up in.
However, we strongly advise asking your DJ how much space they require prior to booking, as each DJ will have their own specific requirements. Do DJs provide optional extras?
Absolutely, our DJs offer a whole host of optional extras to add onto your booking. For example, some DJs will offer additional lights to be added to your package, LED backdrops, haze machines and disco balls.
A popular option is the addition of a live musician to bring even more energy to the evening, for example, you could add a saxophonist to perform alongside the DJ or a percussionist to help elevate the performance.
How much will it cost to hire a DJ?
A rough starting price to hire an event DJ is around £400-500. However, some pro DJs can start from £700-800+ depending on their professional background and experience. All added extras will come at an additional cost, as well as late finishes, which may require a fee for accommodation depending on the location of your event.
Check out our blog article for more information on the price of a wedding DJ.
How far in advance should I book a DJ
We'd strongly advise booking any act 12 months in advance to your date, especially if you have a particular DJ in mind you're keen to secure.
However, typically speaking, it's easier to find a DJ as oppose to a live band as they more ubiquitous. Though you will find that a high end DJ's diary is certainly busier than a standard DJ.
Why not check out our exclusive Electro Swing DJ for hire 'Jamie Berry' by clicking here - a professional in the Electro Swing Genre with a whole host of original music ideal for prohibition or Great Gatsby themed events! Below is an Auto Trader advert that featured an original song written and produced by Jamie.
Will I need to provide a meal for the DJ?
Yes, a suppliers meal is always politely requested when booking a DJ. They'll most likely be at the event for 5-6+ hours, not including travel to and from the venue, so a hot meal is greatly appreciated to keep energy levels up.
Of course, if a DJ is performing for a small stint during the daytime, then a meal may not be necessary, so please do discuss this with your agent prior to booking.
Can a DJ perform outside?
Of course, as long as they have access to a safe supply of electricity and their equipment is under cover. If the weather were to turn suddenly, it's difficult to move the equipment quickly inside, so for health and safety reasons it needs to be under secure cover. The DJ will also need a hard flat surface to place his speakers on to avoid them potentially toppling over.
What equipment does a DJ require?
A DJ will typically require access to 2 x 13 amp sockets (standard household sockets) for their set up. Most modern DJs will provide a laptop with professional DJ software and CDJs to mix with.
However, there are some DJs available for hire who still use decks and vinyl to mix. At Bands For Hire, we have a pro DJ who specialises in Drum 'n' Bass and Electro Swing who can use decks upon request for a unique live mixing experience. You can view Dillon's profile here. What are the most popular songs for a wedding DJ?
A DJ's advantage over a band is that they can play pretty much any song, genre and artist they like. We've listed just a handful of the best wedding songs below to give you an idea of what goes down well:
Popular DJ Songs for Weddings:
Uptown Funk - Mark Ronson / Bruno Mars
Shape of You - Ed Sheeran
Don't Stop Me Now - Queen
Get Lucky - Daft Punk
Happy - Pharell Williams
Summer of '69 – Bryan Adams
Sex On Fire - Kings Of Leon
Can't Stop The Feeling - Justin Timberlake
Sorry - Justin Bieber
Hey Ya - Outkast
Bastille – Pompeii
I Wanna Dance With Somebody - Whitney Houston
I Predict A Riot - Kaiser Chiefs
Respect - Aretha Franklin
Shut Up & Dance - Walk The Moon
Brown Eyed Girl - Van Morrison
I'm Gonna Be (500 Miles) - The Proclaimers
Single Ladies (Put a Ring On It) – Beyoncé
Valerie – Amy Winehouse
Marry You – Bruno Mars
Come on Eileen – Dexy's Midnight Runners
Mr. Brightside – The Killers
Wake Me Up Before You Go-Go – Wham!
Together in Electric Dreams – Giorgio Moroder and Philip Oakley
We Don't Have To Take Our Clothes Off – Jermaine Stewart
Don't Stop Believin' – Journey
Footloose – Kenny Loggins
Y.M.C.A – Village People
Wake Me Up - Avicii
Take On Me - A-ha
September - Earth, Wind & Fire
Signed, Sealed, Delivered - Stevie Wonder
Livin' On A Prayer - Bon Jovi
Sweet Home Alabama - Lynyrd Skynyrd
Everywhere – Fleetwood Mac
Oh, Pretty Woman – Roy Orbison
Looking to Hire a DJ? Click Here to Start Your Search
Popular DJ Songs to End the Night On:
Bohemian Rhapsody – Queen
New York, New York - Frank Sinatra
Champagne Supernova – Oasis
Hey Jude - The Beatles
Don't Look Back In Anger - Oasis
You've Got The Love - Florence & The Machine
All You Need Is Love - The Beatles
One Day Like This – Elbow
Sweet Caroline - Neil Diamond
What A Wonderful World - Louis Armstrong
(I've Had) The Time of My Life – Bill Medley & Jennifer Warnes
TIP "Although your DJ will have a huge bank of songs to mix and take requests from, you may still need to check with your venue that they have secure access to WiFi, as your DJ will then be able to access a live streaming service if needed to take requests for more unique artists and genres."
Of course, we highly recommend discussing song choices prior to your event to make sure your DJ has a clear idea of what you'd like to hear on the day, including artists you're fond of (and not so fond of), genres of music, preferred eras, musical styles and any special song requests.
What will the DJ wear?
A DJ will typically wear smart casual clothes that fit the style and theme of the event. A professional wedding DJ will often wear a suit or smart dress suitable for the occasion.
Looking to book a DJ for a school reunion? Why not check out our 'School Reunion Ideas' Pinterest board below for some inspiration - your DJ can dress to suit the theme of the event, whether it's a 70s soul & Motown, 80s pop & rock or 90s classics themed party.
How do I book a DJ?
Use our Quick Search feature at the top of the page to browse through DJs in your region. From here you can listen to mp3s and watch sample videos.
Once you've found something you like the look of simply drop us an enquiry using the enquiry form and we'll come back to you with price and availability.
Click here to start your search