How to Plan a Successful Launch Party: The Ultimate Guide
Details

Category: blog
Updated: 21st January 2022
You've worked hard to bring your dream to life. Now is the time to introduce it to the world!
A launch party is a fantastic way to celebrate your new venture. The fun part of planning a launch event is that you can be as crazy and creative as you want. Memorable is the way to go. Think outside the box and create an event that's as brilliant as the venture you're launching.
Not sure where to start? Follow our pointers below for some great inspiration and launch party ideas to help you plan the perfect product launch.
Launch Party Planning - Where to Start?
Not sure where to start the event planning process? Let's go back to the beginning - what are you launching? Is it a new novel, a revolutionary piece of software, or a luxury brand of cigars?
Start with your product, or service, as the star of your occasion and build everything around that. You want to make sure that your guests are thoroughly aware of what is being launched and why it's so special.
With your starting point settled, let the planning commence! Think Theme
What event theme would tie in perfectly with your product? If you're launching scuba gear, decking out your venue as an Arabian Nights desert won't make sense. Create an underwater fantasy world and you've made magic!
Don't be scared to think outside the box and create something that will fill your guests with wonder.
The easy alternative to a specific theme is to go with colour. Lean into your product branding to pick out your palette, but don't limit yourself to only using the brand colour as this can come across as one-dimensional.
Enhance your brand's primary colour with a backup crew of neutrals or complementary colours to create a palette that draws attention to the right thing - your product. Pick a neutral shade for the base colour, then bring in pops of branded colour in your uplighting, centrepieces, banners, pop-up signage, or venue decor.
For an evening event, using black as your background colour is still as dramatic and effective as ever. Venue to Match Vision
Your product launch venue will play a huge role in setting the tone for the evening. Think about the atmosphere you want to create before you choose.
Do you want something raw and edgy? Pick a venue with the industrial feel of naked brickwork and lots of metal and glass. For a cosy, more intimate launch, find something with lower ceilings and toasty colours. Soft lighting and carpeted floors will add to the warmth of the event. For a tropical feel, look for open spaces with lots of greenery.
The size of the venue you choose will need to accommodate the number of guests you'd like to have at your launch.
Think about any specific requirements you might need for your launch. If you're a designer with a clothing range to show off, will a temporary runway need to be put up? If you're planning on having a large big band, you'll need a fair amount of open floor or stage space.
If you'll be relying heavily on audio-visuals for presentations, make sure there is ample space, that is easily visible from various parts of the venue for projector screens.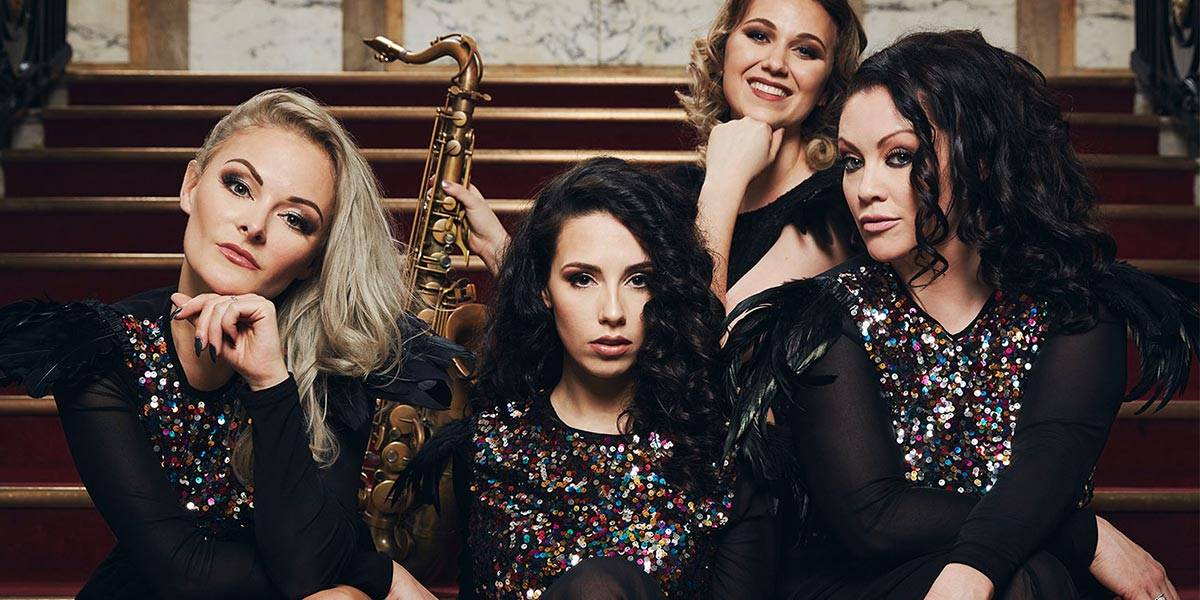 Partner Up for Party Favours
What is a launch without goodie bags? One of the greatest things about a product launch is sending guests home with a bunch of great swag. It's a sure-fire way of creating feel-good vibes that your guests will associate with your product and keep them coming back for more.
If you go about filling your goodie bags cleverly, it doesn't have to all come out of your budget. Find smaller brands that are hungry for opportunities for exposure and partner with them for your event. Choose products that are complementary to yours in some way and you'll find it will enhance your launch.
Think of including things from these categories:
An edible delicacy (you can't go wrong with chocolate)
Something 'homegrown' to benefit the local community (community project jewellery, charity buffs or t-shirts)
A practical gift such as a notebook and pen
Product samples & business cards
A recycled craft bag to contain it all
Goodie bags aren't the only way to gift attendees. You can also set up interactive 'bars' of products for guests to sample and try out. This works well for things like earth-friendly skincare products.
Using this approach makes your event more of an experience for your guests. Your event partners may gain some new clients along with you. We'd call that a double-win! Bust Boredom and Keep Them Busy
Busy guests are happy guests who linger. How fun is it to throw a party where the guests are having such a great time, they don't want to leave? That's a great launch vibe to aim for.
Aside from dancing, drinking, and eating, there are some delightfully innovative ways to make sure your guests stick around. The longer they linger, the more their fondness for your product or service will grow.
Get creative and find activities that tie in with your product or your theme to enhance the point of the launch. Charismatic bartenders who can hold an audience captive with mixology magic are a great start.
How about a local make-up artist who transforms faces in a way that ties in with your product? Or a pop-up hair braiding salon, henna hand tattoos, or a street artist who sketches portraits in minutes? The options are endless.
Live Music to Match
Live music is a magic ingredient that elevates any occasion. Matching your entertainment to your product or occasion will delight your guests and make for an event that they'll remember. Here are five of our favourite musical match-ups to inspire you:
Whatever your launch is focused on, there'll be a style of music and a band to match. (Or possibly more than one! Don't worry, we can help you choose.)
Do You Need a Host?
A launch event host isn't a necessity but it is useful to have someone up front with a microphone. Here's where you need to have a solid understanding of what your strengths are, and where you thrive.
If you're completely comfortable with a mic in your hand and are ready for a night of constant interaction with the crowd, you are quite capable of hosting your evening and will probably have a ball doing it.
If you operate best behind the scenes, making sure that everyone is comfortable, their glasses are nicely filled and everything is running smoothly, you might enjoy the evening more if you got someone in to host the event. They'll liaise with the crowd and the media representatives for you, and keep the energy in the room running high. This leaves you free to keep an eye on all the happenings and take the odd moment to absorb it all.
Create a Customer Journey
Think beyond the walls of your venue and create a customer journey that will immerse guests in your product from the moment they put a foot outside their vehicle in the parking lot.
Have staff on hand to open doors and valet cars to the parking area, if that's appropriate. Light up walkways with branded lanterns. Welcome guests with micro cocktails before they get into the venue. Roll out a red carpet so that all your visitors feel like celebrities.
Make sure there's upbeat music playing when they get to the venue, even before the official start time. Music, especially from a live band, creates a pre-party vibe that silence simply doesn't.
Create pockets of product information within your venue. Tell the story behind the story with moving visuals that make your brand and your product relatable. Both video and still shots are effective when done well. Immerse your visitor in the heart of your product, not just bare facts. Use imagery that is simple yet powerful. Launch Food
If you opt for an invitation-only, formal launch, you can cater for a sit-down meal. This kind of launch is great for niche communities that are already connected. Think of a gathering of city-wide book club members attending a book launch - entry is limited to those who are already part of the club.
If your launch is an open invitation that could attract the masses, your best bet is to offer bite-size finger food that is beautifully prepared and presented. Guests will appreciate the mini works of art that they get to sample.
Either way, be guided by your event theme and style. If your event leans towards being more relaxed, choose homely foods that are more playful. For a sophisticated event, up the level of your snacks to match the drama you're creating in the room.
For any occasion other than a formal sit-down meal, make sure your spread is made up of smaller, easy to eat finger foods that won't make a mess for guests who are already juggling a wine glass, napkin, and a plate of snacks.
Dessert Stop
Sweeten the evening with a spread of miniature desserts. Your guests will love being able to sample mini bite-sized delicacies to satisfy their sweet tooths. At the right time, you can have platters dotted strategically through the venue for guests to help themselves. Or have your serving staff mingle with the crowd and offer sweet finger snacks as far as they go.
If you served snacks in a bar setting or a buffet area, follow the same pattern with your desserts. Opt for non-messy finger desserts that are easy to handle. Bars, Beverages and Benefactors
Providing drinks for a crowd can quickly become a significant expense, but it is also one of the easier areas to land sponsorships for. Contact emerging brands that are looking for exposure for their products and you could find your drinks taken care of, at the cost of having their branding on display in the venue.
Liquor-free options are also completely socially acceptable these days. You can offer non-alcoholic mocktails, or other healthy juice bar alternatives. Why not hire a smoothie bar to provide guests with custom smoothies made just for them on the spot? If you're launching a yoga studio, a fitness club, or a beauty spa, super-healthy drinks would be the perfect way to go.
Spotlight On
The point of a launch event is to shine a spotlight on your new venture. Having said that, there are a couple of ways to go about doing this effectively. Instead of using the opportunity to simply convey straight facts about your product or venture, you can focus on:
Your Team
Take your guests behind the scenes of the hard work that led up to launch day. Make sure you capture footage before the time of your team planning, working, laughing, and making the magic happen. Put it all together in a fun way to really give your guests a sneak peek into how your product came to be. With some tight editing, special effects and music, you can draw the crowd into your brand story and help them fall in love with everything you stand for.
Your Vision
You are the one who knows the why behind your new venture. Take this moment to unpack the process for your guests. What brought you to the point of opening up a mobile dog grooming salon? What were your thoughts that led to the decision? Make it vulnerable, be real, laugh at yourself if you need to, and open up. Getting a glimpse of your heart will touch your guests and create loyal customers. A Guest Speaker
Would you rather hide under the table all night than face a room full of strangers? If you're not comfortable addressing large crowds, there's nothing stopping you from hiring a guest speaker for the evening. If you can secure someone with a bit of celebrity status, that will add an extra drawcard to your event. Find someone whose lifestyle, beliefs, and message resonate with you.
If you'd prefer to keep it in-house, why not get one of your team to address the crowd. You know that one who is happy to talk and can't keep quiet in meetings? They might just be perfect for this job. Prep them on what you'd like them to say to the guests and let them run with it.
Tips for Building a Buzz
All the work you put into creating the right atmosphere, providing spoils and food, and making sure your product is represented won't matter if you don't bring in the guests. So how do you go about drawing a crowd?
Social Media Savvy
Where can you go to find future customers? Social media! Whether you turn to Instagram, YouTube, Twitter, Facebook, or most recently, Tik-Tok, your people are there. You just need to connect with them. Create a launch hashtag and encourage people to use it when referring to your product or the event.
Take the plunge, go live! Be a real flesh-and-blood person that your audience can see and relate to. Post to your company's social media accounts regularly and tag your clients when it's appropriate. Each client you tag represents another personal network that you'll show up in the feed of.
Securing the RSVP of a social media influencer could create a wave of interest in your launch Anticipation
People are drawn in by mystery, urgency, and excitement. You can start creating a sense of anticipation for your launch months before the event. Set up giveaways that increase in value as the time to the launch gets closer, with the grand prize to be awarded on the night. Keep your audience guessing, but give them enough teasers to be properly invested.
If you're securing sponsors for your event, mention them on social media often. It's one way to thank them for their interest in your business and their support. Look for sponsors whose brands complement your products.
Create Shareables
Invest in well-designed event graphics that capture the essence of your event and clearly show all the important information. Make sure that your graphics are shareable across all the platforms. As far as you possibly can, make it easy for people to like and share your posts. Create your graphic in all social media formats and make sure your share settings are set for public not private or your customers won't be able to share the posts.
Bring-A-Friend Benefits
Create incentives for people to invite their friends and bring extra people along to the launch. Things like giving them an extra entry into the grand giveaway for each additional person they bring. Strategies like that cost you nothing but will motivate guests to promote the event on your behalf. RSVP's and FOMO 
FOMO, or the Fear Of Missing Out, is real and it can work in your favour. Before the event, remind those who RSVP'd that the event is coming up, and confirm the time and venue.
For those who didn't RSVP, you can gently prod the FOMO spot. Aim to create a subtle sense of exclusivity that will intrigue those who are on the fence about attending. This is, after all, an event that they'd be crazy to miss out on.
If you can see that there is limited space left, milk the fact! Use it to create a sense of urgency and watch your event fill up.
Collect Email Addresses
The cost of the event is on you, but by collecting guests email addresses (with their permission, of course) you get a guaranteed ROI. Each person you add to your mailing list represents a potential future sale, a casual inquirer that becomes a loyal client. Someone who will be first in line at your next product launch event.
The secret vein of gold that runs through a launch event is the built-in opportunity to grow your mailing list. Automate it by having guests sign in on a tablet as they enter. If you don't have the tech handy, there's no reason paper and pen won't do the job just as effectively.
This is another area where you can offer an exclusive incentive. Only those who sign up will get an entry in the draw to receive a free back and neck massage, hamper of beard oil products ... or whatever ties in nicely with your business.
Your Launch Party - Done Your Way
You've built your brand from the ground up. You've invested time and money into crafting your business to be exactly what you want it to be. When it comes to your launch party, take a moment to step back and appreciate how far you've come on this journey. Enjoy the celebration of your hard work and seeing your vision become reality.
We look forward to providing the soundtrack to your success and celebrating with you. To book a band for your product launch contact us today.