Live Music Ideas for a Corporate Event
Details

Category: blog
Updated: 16th February 2023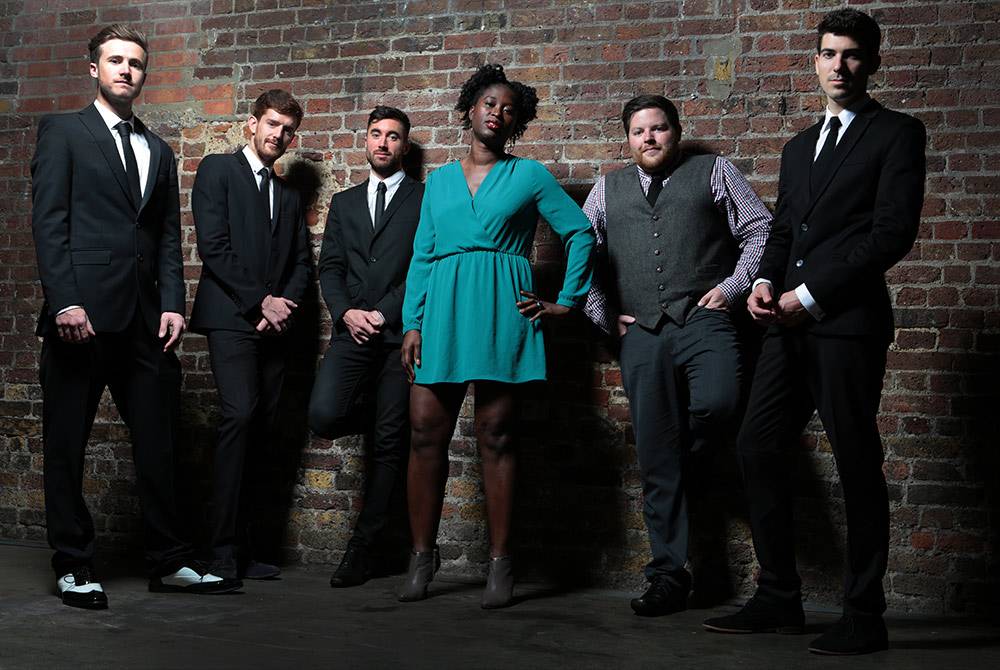 Whether it's a summer corporate event, awards ceremony or Christmas shindig, finding the right live entertainment for your event can be the key to making an impression.
With such a broad array of options on the table, there's much to consider as you look to find a live party band or group that not only entertains your guests but also aligns with your brand to perfection.
Below we look at some of the most popular corporate entertainment ideas to get the juices flowing! Jazz Bands For Corporate Events
Perhaps you'll want to give the occasion an air of sophistication; Champagne and canapés on arrival and a chic jazz band in the corner - whether it's low key elegance in the form of a stripped back jazz trio or a show-stopping swing band to end the night with a bang, live jazz never fails to impress.
The genre of jazz covers a broad spectrum of music, from uptempo 1920s swing, to world famous singers from the 40s and 50s. At Bands For Hire we have a whole range of acts that include instrumental jazz bands, Gypsy swing bands, Rat Pack style bands and more. Head over to our jazz and swing bands section to see what takes your fancy.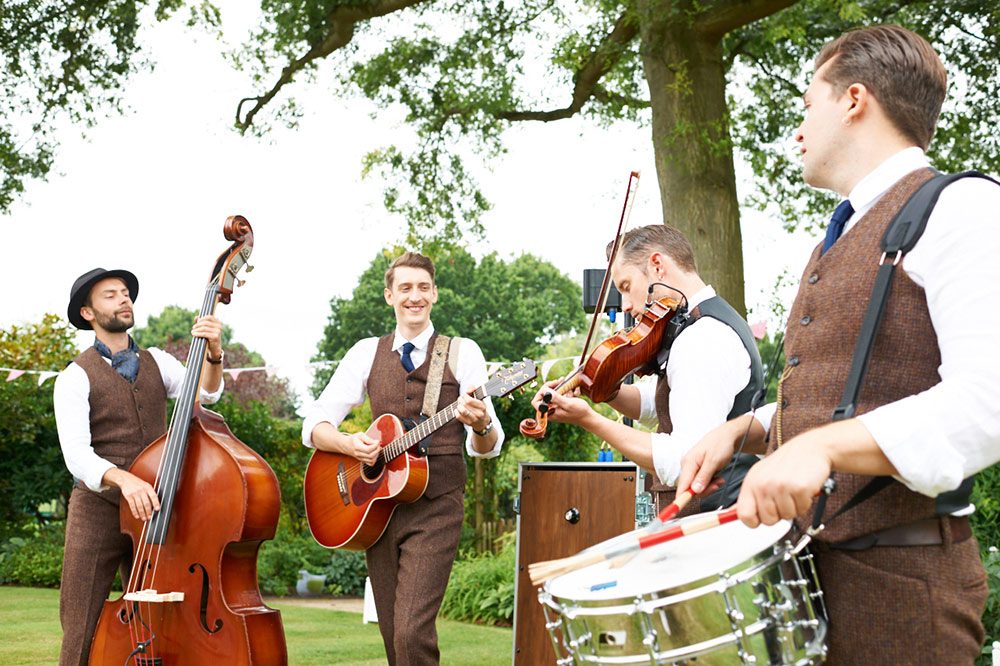 Roaming Acoustic Bands for Outside Drinks Reception
Over the past few years there's been a growing trend towards live roaming acoustic bands, particularly within the corporate event scene. A roaming band generally consists of three of four musicians performing completely unamplified with the ability to move seamlessly around the venue.
Roaming bands can either move from one area of the venue to another, or if you're keen to get the atmosphere buzzing, they'll move from table to table, integrating with the audience and generally getting your guests in the mood for a party.
Not only is this a fresh and unique way to entertain guests, it's also a blessing for event organisers everywhere - no set up time, no space requirements and zero stress required!
For something more versatile, be sure to check out JJ & The Beatniks - a unique act that have devised a bespoke battery powered PA system with wireless technology that allows them to roam free and yet be heard by all.
Café del Mar Style Ibiza Sax
If the laid back summer Ibiza vibe is your thing, then a solo saxophonist playing the best of Cafe del Mar classics is certain to hit the spot. With a non-intrusive sound, this style of music is ideal for afternoon corporate drinks receptions or early evening gatherings. Creating a cool, laid back atmosphere, a solo sax player is the perfect way to get the ball rolling at your summer corporate party.
Live Band for Dancing
Live party bands continue to be a favourite on the corporate function scene, adding heaps of energy and creating a real sense of occasion. The options for function bands really are endless, whether you're looking for an almighty 12-piece band or a lively rockin' trio, both will be sure to entertain your guests and keep them on the dance floor. From Motown to contemporary or a complete all-rounder, we have a whole range of bands that specialise in corporate entertainment. Live Lounge Style Acoustic Sets
For a more down to earth approach, you may want to consider some mellow acoustic vibes in the background. A solo guitarist can provide a unique blend of Classical, Flamenco and Contemporary music that will set the scene from the moment your guests arrive.
For the younger crowd, why not set your sights on something closer to Radio One's 'Live Lounge', a chilled-out acoustic band will sit nicely in the background adding a cool and fashionable edge to your evening. A band such as The Royals will give your event a stylish twist that guests will love.
Mariachi Band for a Summer Garden Party
Forget the swarve, sleek image of a harpist or pianist - if friendly and fun entertainment is the key, then hiring a Mariachi band will bring it by the bucket load! A Mariachi band needs no explanation - think sombreros, Tequila and traditional Mexican music and you've hit the nail on the head. Find out more on our specialist Mariachi bands page.
Corporate Bands and Musicians
Whatever you're looking for, we can help, so why not email across your event details and we'll get back to you the same day with a range of options to suit you.