22 Corporate Event Themes to Impress
Details

Category: blog
Updated: 05th May 2023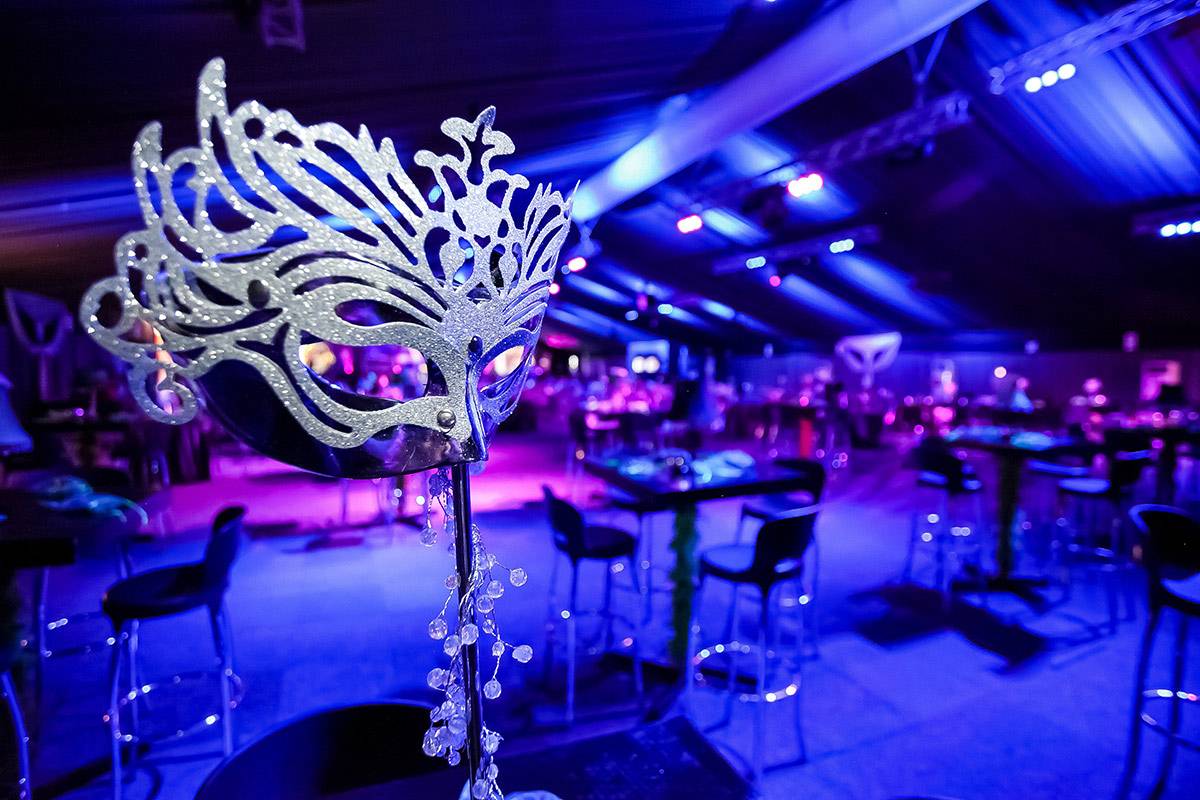 Planning a corporate event that everyone on staff will enjoy is quite a tall order.
The secret to knock-it-out-the-park corporate parties starts with picking the right theme. It needs to be something appropriate for the corporate culture, as well as being inclusive of different personalities, ages, and fitness levels. On top of all that, you'll need to stick to the budget you've been given.
If that sounds like an impossible task, fear not! We bring you 22 corporate event themes that are sure to give you just the right idea for yours.
If you're ready to throw the corporate bash of the year, read on for ideas to fuel your corporate event planning genius.
1. Back to the 80s
For a corporate party theme that rocks, take a step back in time to the '80s with big hair, shoulder pads, and OTT eyeliner.
Go retro with décor inspired by walkmans, Rubik cubes, and giant band posters. Complete the evening with a live 80s band who will pack the dance floor with tunes from 80's bands such as Dexy's Midnight Runners, Spandau Ballet, or Bon Jovi. Is Living on a Prayer playing in your head now?
To recreate a full-on 80's rave, all you need to add is lumo. Deck out guests with glow headbands, bracelets, and necklaces to complete the look. Just like the '80s is an unforgettable era, your back to the 80s event will be unforgettable too!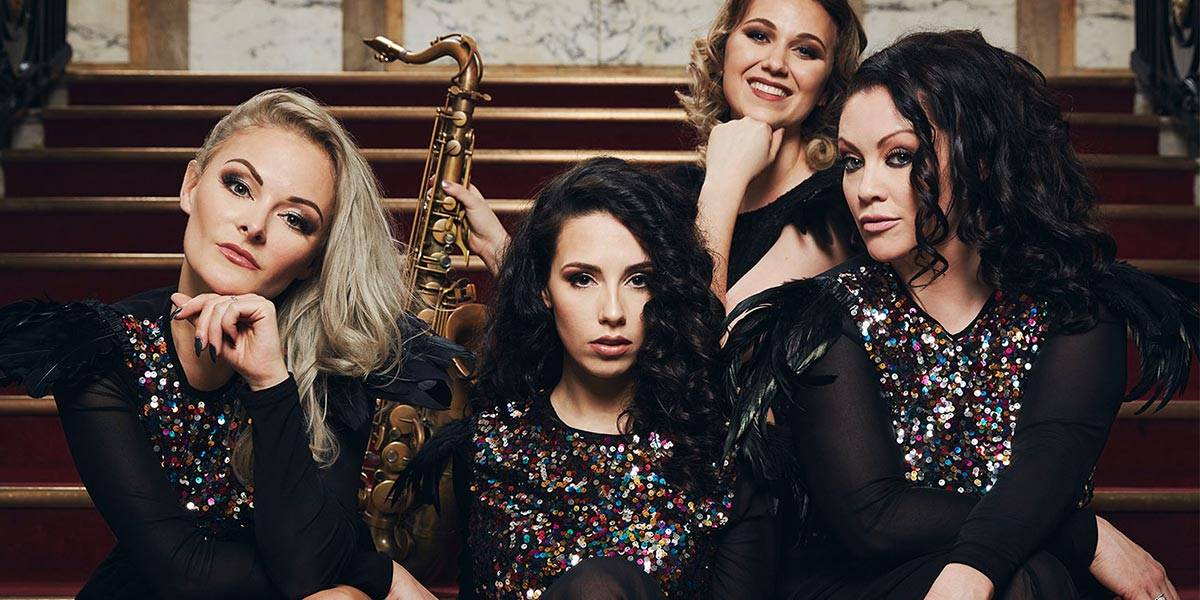 2. Un-Awards
Coworkers who laugh together, stay together. Right? For a fun night of letting down hair, bonding, and some genuine appreciation, host an Un-Awards evening.
Before the time, draw up a list of awards that are completely tongue-in-cheek. Let teammates vote for each other to make the awards more personal. Pick out things like:
Most likely to be five minutes late for a meeting
Neatest working space
Messiest working space
Loudest, office-rattling laugh
Copious coffee consumer
Book out a steakhouse or a black-tie venue, go ultra-classy with the decor. Think red carpet, dramatic draping, and white linen napkins. Cater for a high-class gala dinner, and serve champagne, cocktails, or wine.
Have certificates made and throw in some fun prizes for a good laugh too. You can hand out a handful of genuine accolades for those who've gone above and beyond in their work, or faced and overcome personal struggles. 3. German Beer Festival
If you're looking for a jolly good time, a German Beer Festival theme is a clincher. Nothing beats the foot-tapping, beer-chugging mood created by an authentic live Oompah band.
Go simple with snacks by whipping out beer and pretzels. For a slightly unique flavour, get in a custom-made craft brew. For a sit-down dinner, sauerkraut and bratwurst will complement the German theme.
Between the band and the beer, the mood will be just right for drinking games.
For decor, hang cheerful blue and white banting, with touches of yellow sprinkled through the rest of the room. Extend the mood and vibe by handing out suspenders and alpine hats to the party-goers.
4.Under The Sea
Take your event deep under the waves into an enchanting watery underworld. Make the magic tangible by creating a fake coral and seaweed arch for guests to walk through.
Use blue uplighting for a rippling underwater feel. Light bar areas in glowing blue or lime green. Hang bubble balloons or jellyfish chandeliers to immerse your guests in your underwater wonder world. Seashells or coral make gorgeous table decor, interspersed with starfish or colourful tropical fish. (Fake ones, of course.)
To complete the setup, lay on a lavish seafood buffet, with cocktails the colours of deep-sea creatures. 5. Hollywood
Who doesn't love movies? Hire a movie theatre, or a glitzy hall, and roll out the red carpet. To make your guests feel like true stars, hire a group of rent-a-crowd paparazzi to welcome them as they arrive.
Usher in the next Golden Age by decorating with gold and silver decor. Make the dress code gold, silver, and black, and hire a swing band to complete the celebration. Cater with surf 'n turf steak and lobster, accompanied by plenty of bubbly champagne to go around.
For extra fun, pit departments against each other (or tables if you'd like to promote inter-departmental mingling) in a movie quiz battle. Combine all these elements and you'll have an event that will be talked about over the photocopy machine for years. 6. Carnival
Who can forget heady summer nights, surrounded by the bustle of over-excited carnival-goers with sparkling eyes? Recreating a carnival atmosphere will imbue your event with just as much exhilaration while leaning towards a breezy casual event.
If you can't find a big-top tent to hire, create the same atmosphere by using bright colours, patterns inspired by a circus tent, and strings of bulb lights.
Set up a few simple old-fashioned game stations, such as a ring toss. Provide a photo booth with plenty of fun props to choose from. Hire a balloon artist or a magician to roam the crowd and keep people amused.
If you're looking for something extra memorable, hire a contortionist or a fire dancer to thrill the crowd.
Classic fair food fits right in with the carnival theme. Serve funnel cakes, hot dogs and palmiers (elephant ears). Serve soft drinks, cider, or beer. 7. Winter Wonderland
Traditional holiday parties are a wonderful way to wrap a year of working hard together. Pull out the formal wear, dust off the dancing shoes and celebrate to the festive sounds of a Christmas band.
Deck out the hall in soft white with trimmings of silver. Hang sparkly snowflakes and translucent balloons filled with glitter. Blue uplighting will create a moonlit effect that can be quite entrancing.
If you'd prefer a warmer palette, opt for flame colours, light the fireplace and offer guests knee blankets.
Fill the menu with a delicious array of soul-satisfying foods such as roast chicken, tenderloin, or salmon. Grilled portobellos make a great vegetarian alternative.
Ward off the winter chill with hot toddies, red wine, cranberry-infused martinis and sherry.
Reflection is good at the end of the year, so take some time to relive the highs. After that hand over to the band and dance the night away. 8. Grand Masked Ball
If you're looking for an excuse to dress up, this is it! Host a grand masked ball to bring out the tail suits, ballgowns and exquisitely made masks. Decorate with painted Venetian backdrops, Italian busts and Roman pillars.
Book a venue with water features or fountains as a lavish touch of decadence. Make sure you hire an official photographer to capture everyone looking their finest.
Allow the extravagance of the occasion to reflect in the menu. Pick food such as crab puffs, stuffed mushrooms, and gourmet cheeses. Offer a spread of perfectly decadent mini desserts that offer guests the opportunity to sample the variety on offer. 9. Festival
Mimicking the magic of an outdoor music festival is one of the best low-key corporate party ideas you can pull out of your hat.
Find an outdoor venue that lends itself to a stage being set up. Hire an indie band for the ultimate musical adventure, and your entertainment is all set.
Scour charity shops for old sheets, tie-dye them in eclectic colours and hang them as decor. Rugs, blankets, and throw cushions are all you need for seating.
Pack picnic baskets for snacks and drinks and get ready for a night under the stars of making musical memories. 10. Enchanted Forest
Steal away for a magical night of enchanting elegance. Create a forest-like venue with live plants that will steal the guest's breath away as they step inside. Dot lighting in between plants for a truly magical feel.
Decorate dining tables with green cloths, candles, gold-tinged foliage and ivy with a smidge of fairy dust for sparkle.
Create the bar area to be nestled in the forest and use a smoke machine for added effect. Exotic cocktails are called for, reminiscent of elven nectar that would mythically grant long life.
Waitron staff can dress as forest nymphs or mischievous woodland elves and serve guests at their tables.
Take the pressure to participate off your guests by hiring a multi-discipline performing group who can carry the evening's entertainment.
11. Office Olympics
One of the most popular corporate event entertainment ideas is to host an in-office interdepartmental Olympics day. Throw in fun games such as
Office Chair Obstacle Course
Plan a racecourse through your office using tape or chalk. Dump obstacles in the way, such as boxes of printer paper or waste paper bins. Pair up and let one teammate sit on a wheeled office chair, while the other pushes them through the course. They swap over and go again, all while being timed.
Any contact with an obstacle adds a five-second penalty. The team with the shortest time wins.
I.D. Badge Toss
Set up three waste paper bins as targets and assign point values to each bin relative to distance. The closest can be worth is five points, a bit further can be 20 points, and the furthest, 50 points.

Give five I.D. badges to a person from each team. They get to toss badges into the bins from a set distance. After everyone has had a turn, scores get tallied and the winners are declared!
12. African Safari
For a truly wild event, take your guests on safari to the African bushveld. Deck out your venue in animal print, African shields, and Djembe drums. Welcome your guests with authentic Zulu dancers or animal stilt walkers.
With a dress code of safari guide or animal print, your guests will immerse themselves in the safari experience. Fill the venue with the soul-stirring music from The Lion King.
For a crowd-breaking activity, run a quiz on recognizing the sounds of African wildlife. The winner can be crowned King of the Bushveld for the night.
Catering can be potjiekos and pap, an African stew traditionally cooked in a three-legged pot over a fire, served with maize meal. 13. Peaky Blinders
Go deep underground with a top-secret Peaky Blinders event. Combine the charm of the 1920s with the gritty rebelliousness of gangsters and you have an ideal party theme.
Hire a venue that feels hidden with a secretive tunnel leading to the entrance. Include a password in the invitation to add to the drama of the occasion.
Guests who successfully pass through the door will step into opulence reminiscent of the prohibition age. With a 1920s band playing live, an intimate, secretive dancing bar awaits.
Decorated in an Art Deco style with Tiffany lamps lending old-school charm, guests will be drawn into the mystery of a bygone era. Use dark furniture, keep the lights low with candles and chandeliers to the hush-hush feel of the occasion.
A gin bar provides liquid refreshment, with canapes and other finger foods on hand for snacking. 14. Western Country Chic
Dial down to a rustic theme that still checks all the luxury boxes. Hire an old barn and deck it out with hay bales, hurricane lanterns and acres of soft draping. With live succulents for table settings, the scene will be set for a magical night.
Keep the dance floor open for a traditional barn dance or line dancing. For either of those options, hire a recommended caller to give your guests the best experience and the most fun.
Guests can come smart-casual, ready to dance in jeans, checked shirts, bandanas, and boots. Ladies can stick to the boots and swap out the jeans for a billowy dress with a skirt that lends itself to dancing.
15. 1950s American Diner
Black and white checks with red trim decor sings 1950s louder than Jerry Lee Lewis could belt out a song. Stovepipes, slicked-back hair, and blue suede shoes get the guys looking the part. Ladies get to rock the night away in wide-hemmed swing dresses to the sounds of a 50s rock 'n' roll band.
Bring in a rock 'n roll dance instructor to get everyone's feet moving in the right direction, then let the band play!
With burgers, french fries, and milkshakes on the menu, you'll set the scene for a delightful evening of revisiting the golden era of Cliff Richard, The Shadows, and Elvis.
16. Back to School
Turn back the clock and forget being a grown-up for an evening. Throwing a back to school corporate event gives your guests permission to embrace the carefree days of their teenage years for a few hours.
School uniforms and hairstyles are the required dress code. Serve food buffet-style from a school cafeteria set up. No need to stick to dry sandwiches and tired lunchmeat though, you can upgrade the menu to a delicious spread to suit your budget.
With a 90s band to set the mood, open the dance floor to get the party cooking. You won't need much extra entertainment, but for laughs, you can open the mic for brave souls to recount their most embarrassing school moments. Let's face it, being a teenager has always been challenging...
If you need an extra activity, give each table a few minutes to name their team and come up with a warcry. Keep the time short to get their creative juices pumping.
17. Outerspace
Set your sights beyond the stars for an event theme that is out of this world - literally. An outerspace theme offers lots of opportunities for creative decor, catering and entertainment.
Book out laser tag and have a mini tournament in between courses. Laser tag is simple to play and doesn't require any technical skill, but will get guests laughing. A dancefloor surrounded by laser lights adds a layer of altered reality.
For indoors, choose a dark colour palette and sprinkle twinkling lights like stars. Black star cloth will add depth to the darkness. Decorate with planets, UFO's, and stars. Drape funky green and purple glitter fabrics where appropriate. A smoke machine is essential!
For the tables, choose black tablecloths paired with mini-moon centrepieces. Get as much glow in the dark goodies as you can lay your hands on.
Cocktails that catch fire or smoke will add to the alien feel of the evening. As will freeze-dried ice cream for dessert! Serve food in divided food platters for an added touch of life on a spaceship.
18. Speakeasy
Time trip your guests back to the 1920's for a vintage shindig that will get their feet tapping. To create the electric energy so synonymous with that time, bring in a 1920s swing band.
Unlike Peaky Blinder which leans to the dark side of the 1920's, Speakeasy is sophistication and class.
For the ladies, this means satin or velvet gloves, paired with long feather boas. Shimmery sequined fabrics, flapper headbands and long strings of pearls. The men can deck themselves out in derby hats or fedoras and three-piece suits.
Serve up traditional Speakeasy foods such as hor de oeuvres, mixed nuts, deviled eggs, and platters of olives. Cheese platters and shrimp cocktails were also a hit back then and will be at your event too.
Take a tipple time trip back too. Bring back the 1920 drinks of the day such as champagne, gin rickey, bathtub punch, moonshine, gin fizz, mint julep and planter's punch. 19. Murder Mystery Party
For a no-sweat event that will go down as one of the most entertaining nights of the year, host a Murder Mystery Party.
Will it's possible to DIY this one, you won't regret hiring a murder mystery company. They will provide everything to keep the guests busy for the entire evening. If you have a choice, use their venue. That saves you from setting up or having to clean up afterwards.
There'll be themes that you can choose from, or some companies will mastermind a bespoke mystery around the time period or location that you give them.
Spend the evening in a fake identity wielding props, solving an imaginary murder mystery in the great company of actors.
Match your food to the theme you pick, though a cheese and wine spread is a perfect alternative. Serve with theme-appropriate mocktails and cocktails for a murderously good evening of entertainment. 20. Bond 007 - Casino Royale
The name is Bond, James Bond. For an iconic evening of suave suits and slinky dresses, you can't go wrong with a Bond 007 theme.
An Electric String Quartet provides music to elevate the evening to a soiree of fine dining, great company, and unforgettable elegance. Cater for high-class, multi-course, sit-down dinner. Martinis are the drink of choice, shaken, not stirred, in true Bond style.
Assign monikers to add a layer of intrigue to the spy element of the night. The big boss gets to be M, of course.
Hire roulette and blackjack tables with croupiers for high-rolling fun. For low stress, book a deal that comes with 'fun money' so guests can play freely without burning holes in their pockets.
21. Arabian Nights
Unfold the exotic mystery of Arabian Nights with a luxury evening under the soft folds of a bedouin tent. For a truly unique dining experience, settle your guests on cushions around low, round, tables. Pick jewel colours to add an opulent elegance to the decor.
Soft, flowing clothes are the perfect dress code for this effortlessly understated, yet grand theme.
Bring in a troupe of bellydancers as entertainment for the evening. A word of caution, if your event is in a tent, warn the dancers not to do any of their dance routines that involve fire.
A bona fida Arabian menu will take the guests on a culinary journey. From a hummus and pita bread starter, through the main course of kibbeh and batataharra, and finishing with delicious baklava. Round the evening off with strong Arabic coffee and mint tea. 22. Caribbean Cruise
Imagine taking a Caribbean cruise for your corporate party, without ever setting foot on a boat! Hire a Caribbean steel band for an instant tropical vibe filled with the rhythms of calypso, soca, and reggae.
Think palm trees, coconuts and portholes when it comes to decor. Bright coloured tropical flowers for the tables and you're set. Create summer no matter what the weather is doing outside.
Provide flower lei's for the ladies and make rum the drink of choice for the night. Bring in a Hawaain dancer group to get the crowd moving and dance the night away. If you're looking for some Caribbean fun, play the limbo game.
Winning Corporate Event Themes
A successful corporate party is about so much more than just a night of fun. A well-run event can go a long way to strengthening the bonds between people. A staff team who get along with each other are more likely to have successful working relationships.
Well executed corporate event themes can help this process along.
Whatever theme you pick, the music you choose goes a long way to creating the right atmosphere. When it comes to corporate party planning, we've got you covered. Browse our corporate entertainment section and contact us for further information.