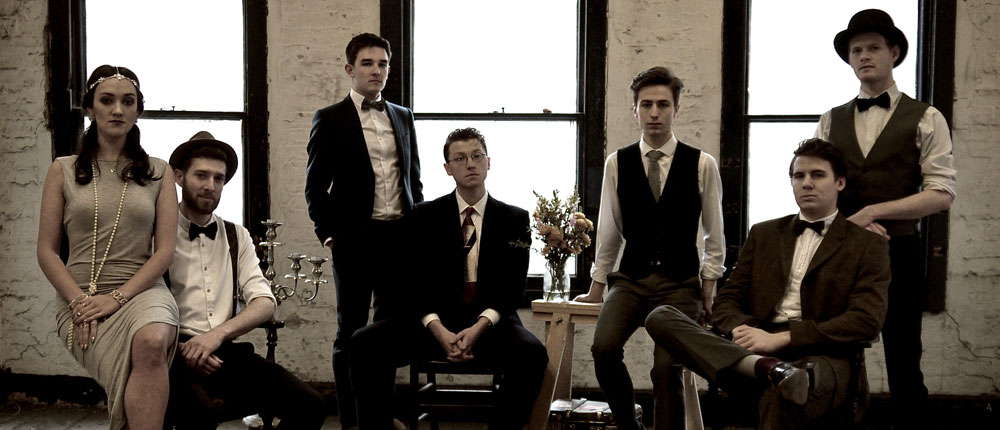 Carlisle Jazz & Swing Bands
We literally cannot wait to introduce you to the coolest cats in town - the best jazz and swing bands in Carlisle! We have a fantastic selection of Carlisle jazz bands available at an incredibly competitive rate - and we only work with the most talented and professional musicians around, so rest assured that your experience using our service will be a most enjoyable and straightforward one. Every last one of our superb jazz bands in Carlisle has racked up a considerable amount of live experience, playing all sorts of events in all sorts of places, and they always go down super smooth.
Jazz Bands in Carlisle for Weddings, Functions and Corporate Events
Jazz up all manner of events with our jazz and swing bands in Carlisle! Get your family and friends jiving at a surprise birthday, wedding reception, BBQ, anniversary or garden party, and get your colleagues to let their hair down at a corporate event, charity ball, gala, work Christmas do, fete or awards ceremony with the help of one of our Carlisle jazz bands.
Being a flexible and accommodating organisation through and through, we do offer some variations on the quote given for each Carlisle jazz and swing band (which covers the usage of all the equipment they'll need to put on a stellar show for you). Read on and you'll find that many of our jazz bands in Carlisle can scale right down to an acoustic duo, or expand their line up to include backing singers and horn sections. Whatever suits your budget and venue requirements the best, that's what we and our Carlisle jazz bands will aim to sort out for you.
Hiring Carlisle Jazz Bands and Jazz Singers
Jazz has always eluded strict classification - after all, it's essentially the sound of musical freedom. However, to narrow things down a little, our Jazz bands in Carlisle do list the sub genres of jazz they specialise in - anything from hard bebop, jazz funk, cool jazz and trad jazz to modern and electronic jazz, jazz fusion and jazz covers of non-jazz hits by artists such as Dolly Parton, Taylor Swift, Lady Gaga and Mumford and Sons.
Aside from our many and varied instrumental jazz bands in Carlisle, we also have a large number of fabulous jazz singers on our roster. These insanely talented guys and gals expertly channel the very best of such greats as Frank Sinatra, Sammy Davis Jr, Etta James, Ella Fitzgerald, Michael Buble and Amy Winehouse.
Take a look at our Cumbria jazz bands too - we've got the whole area covered!