100+ Best Acoustic Wedding Songs
Details

Category: wedding songs
Last Updated: 13th May 2021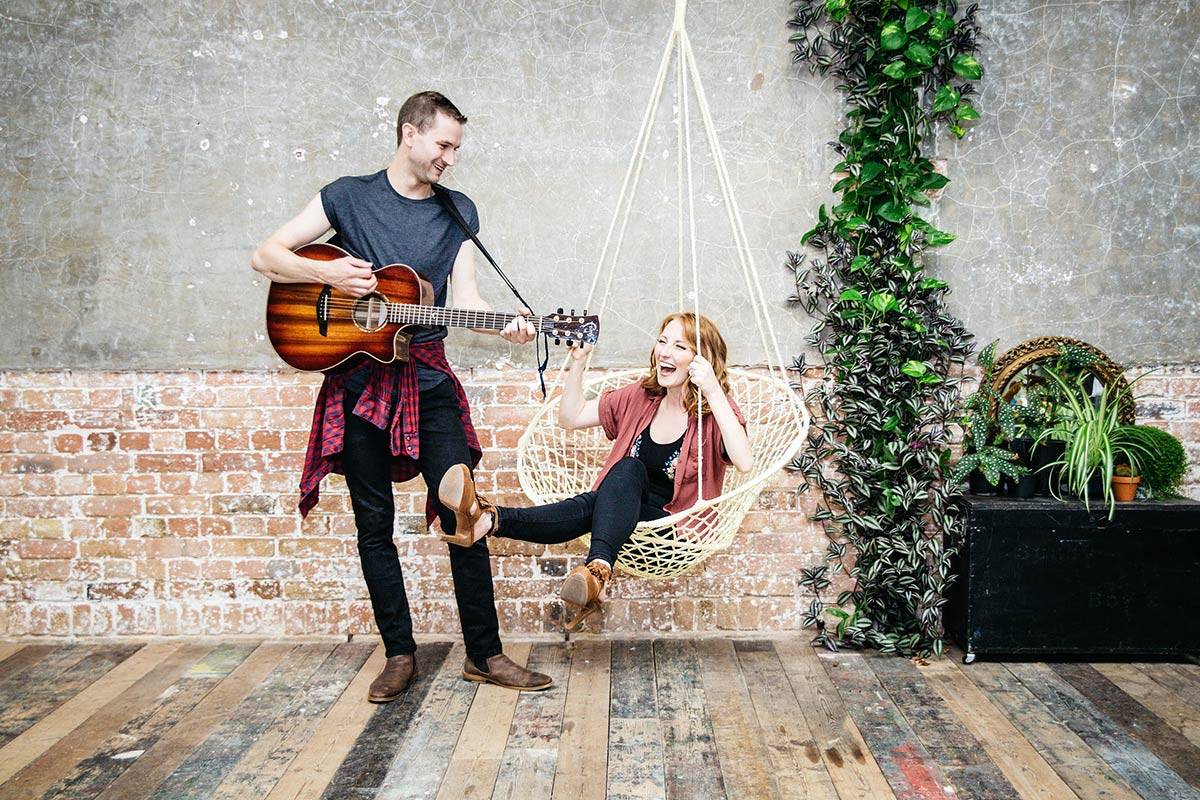 Acoustic songs can be deeply intimate, sentimental and profound, which is why they remain such a popular choice for wedding ceremony songs and the first dance.
Often stripped back of fancy studio trickery, a well-written and meaningful acoustic song doesn't need any hocus-pocus, over-the-top production to shine. The simplicity and honesty of an acoustic song is what makes it work so well for the wedding ceremony, first dance or another special part of the day.
Find the Perfect Acoustic Wedding Song for your Big Day
So, how can you find the best acoustic songs for your wedding day? We've carefully crafted a list of over 100 acoustic wedding songs to get you inspired. Whether you're looking for love songs, rock songs, dance songs or something completely unique and original, our selection of songs below is the only list you'll need!
Top 10 Acoustic Wedding Songs
We've spent the past decade booking acoustic wedding bands, duos and singers to perform at thousands of weddings, and these are the 10 top acoustic song requests.
Modern Acoustic Wedding Songs
Acoustic Wedding Ceremony Songs
The search for the perfect wedding song can be a tricky one, but an acoustic number to walk down the aisle to is often the answer. A quick search on YouTube or Spotify and you'll often find an unknown artist has recorded a beautiful acoustic version of your favourite love song, even if there's nothing from the original author.
Your wedding ceremony will typically have music playing as guests arrive to be seated, the processional, the bridal entrance (or aisle walk), the signing of the register and the bridal exit. There's a lot of music to be considered for this section of the day and it's important to know what songs are better suited for each part. You may wish to have a meaningful classical piece for when you walk down the aisle, such as Pachelbel's Canon in D, and then something more upbeat and lively for when you exit the church such as 'Best Day Of My Life' by American Authors or 'Good Vibrations' by The Beach Boys.
Acoustic First Dance Songs
Movies & Films
Golden Oldies
Romantic Love Songs
Acoustic Rock Covers
Folk & Country Western
Acoustic Indie Songs
Unique Acoustic Songs for Weddings
Instrumental Acoustic Wedding Songs
Looking To Hire An Acoustic Singer?
Nothing quite hits the spot like a live acoustic performance during your wedding ceremony or first dance song at the wedding reception. At Bands For Hire we represent a wide range of acoustic options to choose from such as acoustic wedding singers, acoustic duos, trios, quartets, classical guitarist and even roaming acoustic acts available for hire to perform your favourite wedding songs on your special day.