18 Totally Bodacious Ideas For Your 80s Theme Party
Details

Category: blog
Updated: 06th April 2023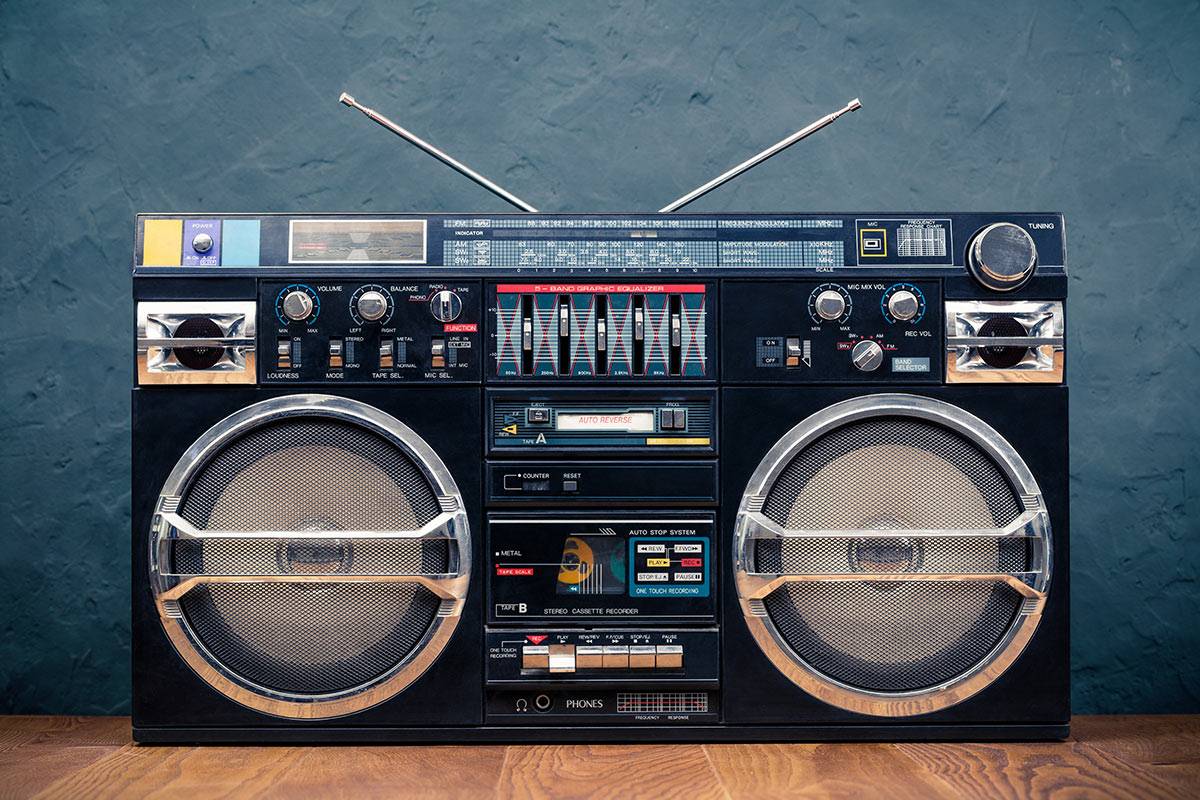 Do you remember the 1980's? That was about twenty years ago, wasn't it? 
Not quite! 
Members of Generation X, born between the mid-60s and 1980, will be celebrating some big birthdays this year! These are the folks who grew up during the 80s counter-revolution, in a world of synth music, early computer tech, and 'Back to the Future.' These folks will remember the Falklands War, the Challenger disasters, and the rise and fall of Margaret Thatcher.
Most of all, they'll remember the vibe of this rocking era, and may wish to celebrate with an 80s Theme Party! Whether you're throwing a 50th birthday bash, a corporate celebration, or a grand summer ball, a nostalgic 80s theme will ensure that everyone is dancing, reminiscing, and wearing their hair big!
No matter what you're celebrating, a themed party is a wonderful way to plan a cohesive and colourful event that your guests will never forget!
Are you looking for inspiration when it comes to getting your guests amped for your totally ace 80s celebration? This list contains 18 diesel ideas that will help inspire everything from the brill jams to the fantabulous party favours! Keep reading to stay in the mix when it comes to throwing the best party this decade! 
Righteous! 1. Set the Historical Context
The 1980s decade was a dynamic time in history. You can set the tone by providing your guests with a few small glimpses into the decade's news and politics as they arrive. This might be more necessary if you're expecting guests who may not have lived through the 80s and need a crash course before they can appreciate the finer details and touches! 
You can incorporate these touches in small ways. If your guests are seated, you might consider giving each table a theme, perhaps labelled on their seating cards. As guests mingle throughout the night, they can visit each table to learn a little bit about that aspect of the 80s. 
You might consider featuring a few notable newspaper headlines in unique spaces so guests can imagine that they've really travelled back in time. A few of the most important events to highlight might include:
The Wedding of Prince Charles and Lady Di
Thatcher's landslide win
Live Aid 
The invention of the World Wide Web
The Seoul Olympics
The invention of the mobile phone
We do suggest keeping the events positive and lighthearted if you can! It's intended to be a party atmosphere, after all! A few historical details are enough to help evoke the era without bogging guests down with a history lecture. 2. Set a Dress Code
One of the most iconic aspects of the 1980s era was the style and fashion! You can look at just about any photo from the decade and know exactly when it's from! When such iconic style is at the forefront, you should use it to your advantage to draw guests into the fun!
Consider setting a dress code for your guests, indicated on the party invitations. This can be as vague as 'dress in 80s style' or far more specific. You might have guests come as iconic 80s movie characters, from Marty McFly to Andie Walsh from Pretty in Pink. 
You might encourage your guests to try out one of the most memorable 80s fashion trends. Even just a suggestion of fancy dress is enough to get everyone in the spirit. Suggestions might include the following:
Big hair
Shoulder pads
Large, dramatic earrings
Acid wash jeans
Neon tops
Colour-block trainers
Oxford men's shirts
High-waisted jeans
Leg warmers
Ripped denim
Punk leather
Leotards
Scrunchies
Fingerless Gloves
Fanny packs
Swatch Watches
Ray-Ban sunglasses
Coca-cola branded clothes
Suspenders
Guests could also choose to emulate the style of one of their favourite 1980s music icons, such as Madonna, Boy George, Michael Jackson, or LL Cool J! If nothing else, encourage them to come in bright colours. They should dress comfortably enough to dance the night away to some of the most memorable hits from the 1980s! 3. Make a Mega Mixtape
The 1980s saw the rise of the mighty cassette tape, and it wasn't unusual for young lovers to put together meaningful mixtapes for their paramours. You can prepare a party playlist with just as much love and care! Consider a blend of the hottest genres of the decade, from new wave to dance-pop!
You'll want to include a mix of danceable hits and slow songs to help guests pace themselves throughout the night. If you don't trust yourself with the playlist, consider hiring an experienced, professional DJ to do the job. They have extensive knowledge of the most popular music of the era and ample experience tracking the energy of the crowd so there's never a lull in the action! 
Whether you're working with a DJ or putting the playlist together on your own, you'll want to include the top UK artists of the 1980s! The evening's tunes should include music by:
Siouxsie and the Banshees
Depeche Mode
Gary Numan
Pet Shop Boys
WHAM!
Duran Duran
Madness
Cliff Richard
David Bowie
Queen
One of the benefits of working with a DJ is that they'll be able to take on-the-spot requests from party goers. If you have a crowd of children of the 80s, chances are they might have some opinions on the playlist for the evening! Consider keeping requests open all night, or asking guests to RSVP with their favourite song from the 80s!
4. Book an 80s Tribute Band
The only thing better than an 80s mixtape is an 80s concert! For the ultimate retro party, hire an 80s tribute band to play the biggest hits of the decade, from Prince, Bon Jovi and Bryan Adams to A-ha, Duran Duran and Wham.
Live music is an excellent way to set the tone for the evening, and with so many banging 80s hits to choose from, a live band will never run out of songs to play!
Dressed up in full 80s costume, an eighties band is a great way to add an additional touch of the decade to the venue without any work on your part!
Most of these tribute bands are also capable of playing a range of pop and rock hits, so even younger guests will be able to sing along. Whether you're looking for hair metal, post-punk, or a cheesy pop explosion, there's a band that can pump up your guests and keep the party going all night long!
From ambience to entertainment, including a live 80s cover band in the festivities is a sure-fire way to create a memorable experience for everyone in attendance!
5. Send Them Home With Retro Sweets
A recent trend in big events is the inclusion of a Viennese table when it's time for dessert. In essence, a Viennese table is a curated collection of sweets and treats that guests can indulge in throughout the evening. In the case of a 1980s bash, you might consider a unique Viennese spread loaded with the colourful vintage sweets that were so iconic back then! 
Guests can either load up their plates and enjoy the treats on-site, or make their own to-go bag and keep the celebration going at home! Whether to stay or to go, the bright colours and memorable logos on 1980s candy will add a pop of delightful nostalgia to the space. 
Some of the retro sweets that your guests may remember include:
Refresher chews
Space dust popping candy
Fizz Bombs
Sherbert spaceships
Coconut Boost Bars
Everlasting gobstoppers
Caramac bars
Orange Aero bars
Dib Dabs
Lollipops 
If you don't have the budget for a huge Viennese spread, you can still include these sweets in your decor. Use them as part of 80s centrepieces so that guests can help themselves, or put them in pre-made favour boxes for the road. Everyone with a sweet tooth will appreciate this blast from the past! 6. Turn Off the Lights!
The 80s have a reputation for wild neons and bold colours. You might even consider it the "age of the glowstick." Why not give a nod to that funky, synth-pop aesthetic by including glow sticks in your party favours and decor?
You can designate a period to shut off the lights so that glowstick-clad guests can take to the dance floor and get down to their favourite 80s hits! Consider providing glow jewellery such as bangles to help compliment the bodacious fashions. You can include other glowing elements to evoke a 1980s roller rink!
If you want to incorporate glowsticks into your decor, consider keeping the lights in the venue low. You can use glowsticks inside of clear vase centrepieces, with or without water beads. This will give each table a colourful 80s Back to the Future glow with very little expense!
7. Deck Out Your Photo Booth
The 80s were the age of the polaroid camera. Children of the 80s loved the instant gratification of seeing a photo developed instantly. In the era of smartphone selfies, there's something charming about a vintage polaroid camera.
If you're looking to set up a photo booth, a polaroid booth is a fun way to incorporate the technology of the period. Your guests will take home a memento of the party that's dripping with retro charm! While a polaroid camera itself is enough to go with the theme, you can take things to the next level by including some fun 80s props to keep the fun going!
Even if you haven't opted for an 80s dress code, providing some dressing up props leads to some incredible photo ops! Consider funky 80s rocker wigs, electric guitars, shutter shades, boomboxes, or giant cellphones! The more authentic your props are, the better!
8. Embrace Inflatables
Not everyone has an original boombox from the 80's available for their photo booth, but you can lean into cheesy 80s kitsch by incorporating inflatables instead! Collect a series of brightly coloured inflatable electric guitars and microphones! You can even find inflatable versions of boomboxes and massive cellphones to lean into the over-the-top aesthetic! 
Brightly coloured neon balloons (or, if you're still feeling glowsticks, translucent balloons with mini glow sticks inside) make for an awesome backdrop that will also serve as decor! 9. Get Your Game On
Who was the most popular figure from the 1980s? How about that iconic hungry fellow from your favourite classic arcade game - Mr Pac Man! 
Gamer culture was significant in the 80s, and both standalone arcade cabinets and at-home consoles were becoming huge. Many of the most popular games from the 80s were so iconic that they're still played today. Making some of these fun and memorable games available to play during the party is a great way to add to the retro vibe while keeping guests of all ages entertained.
You can easily find emulators for many of the most popular cartridges. Another option is renting a few arcade cabinets and scattering them throughout your venue. You should be able to set them to be 'free to play,' or you can provide guests with a certain number of tokens to spend during the evening.
Some titles you might include are:
Tetris
Pac-Man
Super Mario Bros 3
Elite
Gradius
Gauntlet
Robotron 2084
Kung-fu Master
Video game masters will game the night away in their quest for the highest score! Younger guests will get some exposure to the games that paved the way for their favourites!
10. A Trunkicular Trivia Challenge
Another awesome entertainment option is 1980s trivia! If you're mainly hosting guests who've been around since the 80s, it can be a fun way to put their memories to the test. It's a great activity to offer on tables while things are getting started, and a fun chance to offer some funky retro prizes.
Consider a quiz about music trivia, films from the decade, or pop culture phenomenons. You can even make the answers available in the room so that guests need to inspect the many artefacts to complete the quiz. Who said a theme party can't be educational? 11. Drink Your Neon 
Nothing classes up a party like a signature cocktail - but if kitschy is the goal, then a perfectly post-punk neon-coloured cocktail might just be the ticket! There are quite a few liquors and mixers that come in striking neon colours. When served in clear glasses, you'll have a bevvy of bright beverages to match the new wave vibes of your event!
Check with your barman before the party begins. You might want to include colourful components such as Midori, Campari, Alizé Bleu, Blue Curacao, and Tequila Rose. You can even offer the option for adventurous guests to order by colour! 
Guests will have a blast walking around with drinks in bright greens, reds, and blues. Plus, they are incredibly instagrammable and photogenic! Everyone will remember the party with the glowing drinks! 
12. Mighty Tight T-Shirts on Site
Another aesthetic staple of the 1980s was airbrush art. You can combine both a party favour and an activity by having an airbrush artist on hand. They'll bring all of the supplies and materials to create custom airbrush t-shirts for your guests to take home - or even wear on the dance floor! 
Often, the artist will come with a series of design ideas that guests can customize with names, colours, and other details. Guests will love watching the artist do their work. Even the cheesiest 80s-style shirts will appeal to the retro art lover, and are likely to get a lot of wear long after the party guests have gone home! 13. Challenge Their Brains With Decor
Another staple of the 1980s was the iconic Rubik's cube. This, and other brightly coloured puzzle games, became a bit of a trend. People learned to solve the puzzles in record time, and they continue to challenge critical thinkers today.
It can be fun to include some retro puzzles and games for guests to interact with at their tables. Scatter a few Rubik's cubes about and see who comes out of the woodwork to put their skills to the test! It will create an engaging talking point in between meals, dances, or activities!
Other puzzle games, such as Simon Says, might be fun to include, too! 
14. Kill the Radio Star With Videos
By the late 80s, the hit music television station, MTV, had arrived in the UK. Even before then, the music video had emerged as the most popular new expressive art form. Every music artist worth their salt had put out an iconic music video that eager fans loved to watch again and again and again.
If you're in a venue with televisions or monitors, keeping the most popular music videos playing throughout the night is an authentic and nostalgic touch! If you've hired a DJ or a band, you can play them with the sound off and won't lose much. Most 80s music videos are so striking, you don't need the song playing to hear the music in your mind!
15. Keep Them Busy With Buttons
Whether or not you hire an airbrush artist to handle t-shirts, you might consider offering another opportunity for guests to make their own favours. Pressing pin-back buttons was a popular pastime in the 80s. It was common to declare your love for your favourite pop culture icons by adorning yourself with store-bought or hand-pressed pins.
You can offer a series of 80s-themed images, or allow guests to decorate their own blanks. Then, rent a button-press and turn their art or images into buttons! They can wear them throughout the night and take them home as mementoes. 16. Go Retro With Your Venue
If you don't want to put a ton of work into the party decor, consider selecting a venue that comes standard with an 80s vibe! While both arcades and roller rinks have gone out of fashion, they're not obsolete. Many will allow you to rent out the space for parties and events, and the rental will include the evening's entertainment!
17. Funky Favors 
So many of the most popular trends of the 80s were fun and wearable accessories that make great party favours! Whether you scatter them on tables, allow the DJ to hand them out, or provide them in favour bags, guests will go wild for thrilling throwbacks!
Ideas might include 80s-style sunglasses or shutter shades, slap bracelets, slinkies, mini Rubick's cubes, or even cans of aqua net hairspray! 
18. Offer a Late Night Snack
If your guests are on the dance floor all night long, they might get hungry! It's a popular trend to offer guests a 'late night snack' after the main meal to keep them rocking out into the small hours! At an 80s themed party, you might offer a series of the more memorable 80s snacks and treats to keep the vibes going until the final guests go home!
Some snack ideas might include bagel pizzas, Hi-C juice boxes, brightly coloured Jell-O, or microwave popcorn. All of these treats were staples popularized during this decade. They will provide your grooving guests with enough energy to squeeze in a few more minutes on the dance floor! 
A Super Shibby 80s Theme Party!
If you're attempting to throw a party that wails, these eighteen ace ideas will get you started! An 80s theme party is a righteous way to honour the Gen Xer in your life or simply throwback to a time in history when anything seemed possible! Your iconic 80s bash will be sure to transport your guests to a unique and nostalgic past - they may not want to go Back to the Future at all!
The best way to set the tone for any theme party or event is with music! Bands For Hire can hook you up with the best party entertainment the UK! Get in touch today so we can match you with a band that will curate a dynamic 80s playlist for your awesome event!