17 Wicked Ideas to Get Your 90s Theme Party Bangin'
Details

Category: blog
Updated: 16th February 2023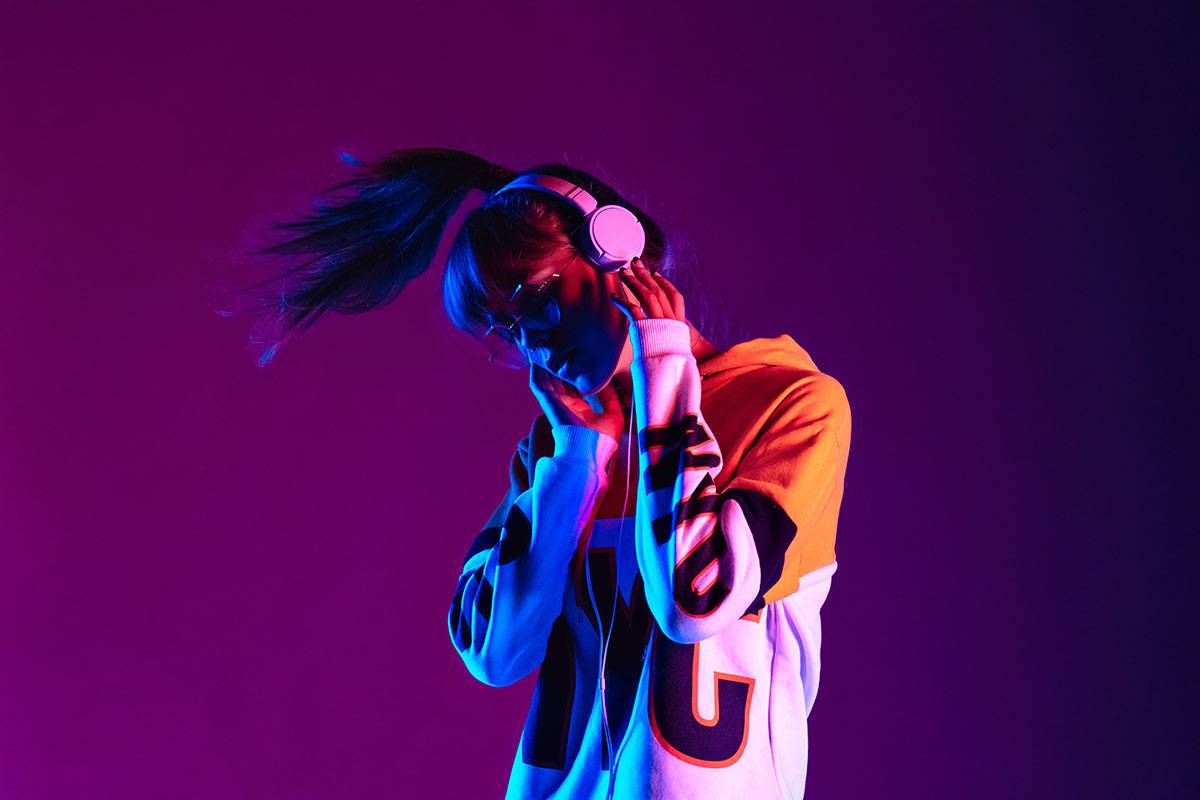 Are you looking to party like it's 1999?
We can't blame you - we all have a lot of incredible memories that pre-date the Y2K scare! While you're at it, why not celebrate the entire delicious decade with a 90s theme party for the ages?
Just about every older millennial celebrating a milestone birthday this year was a child of the quirky and colourful 90s. They would have grown up disco dancing to Whigfield, quoting Dumb and Dumber and dressed from head to toe in baggy denim and tie dye t-shirts.
If you can't travel through time, a 90s themed party is the next best thing. Whether you're hosting a fundraiser, throwing a corporate event, or celebrating a landmark birthday, a 90s theme is sure to get your guests pumped for a fun-filled evening of nostalgia. You can probably still dig up some outrageous artefacts from the depths of your wardrobe.
We've put together this list of 17 spectacular 90s theme party ideas to make your event as memorable and authentic as possible. We'll help you with every aspect, from the snacks to the live entertainment. Grab your scrunchie, stretch out on your best inflatable plastic furniture, and keep reading!
1. Rock the Fashion
One of the best ways to elevate your theme and get everyone in the right mindset is to set a dress code. When you send out your invites, suggest that guests arrive in their best 90s party outfits. That might mean exploring old fashion trends or even dressing as a beloved character from a movie or TV show.
Guests might choose to accessorise with some of the kitschiest, campiest accessories to define the decade. It was all about neon bumbags (or fanny packs!), fuzzy bucket hats, massive scrunchies, and over-the-top bling. Bold colours and geometric prints dominated much of the fashion in the earlier part of the decade.
Subcultures began to emerge in the 90s, too. Grunge fans might sport their comfiest flannel. You might hear them coming before you see them, as it wasn't uncommon for those indie rock lovers to cover themselves in all manner of chains and clunky combat boots.
Cultural icons to emulate might include The Spice Girls, the cast of Friends, Salt-N-Pepa, and characters from Wayne's World or The Matrix. 2. 90s Themed Photobooth
A guaranteed party-pleaser is the staple photo booth, where guests can dress up, goof off, and make memories! When it comes to planning 90s parties, the props are everything. Even if guests arrive in fancy dress, you can offer some distinctly 90s accessories to give their photos some added nostalgic flair.
A few options for props might include:
3D glasses
Oversized "bling" necklaces
Large, over-ear headphones
90s haircut wigs (think "The Rachel")
Bucket hats
Fanny packs / Bumbags
Choker necklaces
Retro nylon caps
Narrow sunglasses
A boombox
Oversized cellphones
A simple backdrop is enough to evoke the 90s aesthetic. Consider bright colours, repeating geometric prints, or funky graffiti art. You could also hire a photographer or allow guests to take pics on their phones.
Don't forget to create a hashtag for your guests to share their best shots on social media. It may be a 90s bash, but they'll want to bring those memories into the present!
3. Pay Tribute to 90s Legends
If you're looking for some showstopping party entertainment that's sure to make an impression, a 90s tribute band is a guaranteed winner. Performing everything from early 90s dance to the 60s inspired sound of Britpop, a nineties cover band will have you raving to Insomnia in no time.
Live musicians can help keep the energy flowing by matching their set to your party's vibe. They'll interact with guests and fill their set with clever and engaging transitions to evoke the era.
4. Build the Perfect Playlist
If you don't hire a live band, you might consider putting together an epic 90s playlist full of the genres that defined the decade. You'll have full control over the mood and the vibe of your epic party.
Some of the most popular genres in the 90s include:
Techno/Electronica
Dance
Britpop
Grunge
Indie rock
Pop Disco
Pop Dance
Boyband Hits
Girlband Hits If you don't consider yourself an expert, hiring a professional DJ is an excellent way to keep the tunes pumping all night long! Professional DJs have experience when it comes to putting the right tunes on at the right time. They can match the energy in the room and get guests dancing whenever there's a lull.
Best of all, a party DJ can take song requests. If your guests are ready to belt out MMMbop or can't wait for Wonderwall, your DJ will have you covered!
5. Nostalgic Nosh
Sweets were a big deal in the 90s, with just about every pop star posing with a brightly coloured lollipop. The Spice Girls even had their own line of specially printed Chupa Chups lollipops, complete with a free sticker. As Celine Dion sang in 1996, "It's all coming back to me nowwwww!"
One of the biggest current trends in party planning is offering a Viennese spread as part of your dessert offerings. This is essentially a curated table full of colourful sweets presented buffet-style. Guests can help themselves to an Instagram-worthy collection of goodies.
Party food and drinks can be 90s themed, too! Consider curating a spread of sweet dessert treats that were huge hits in 90s lunchboxes.
Some of the nostalgic sweets worth including might be:
Jawbreakers
Nerds
Chewits
Opal Fruits
Fruit Roll-ups
Black Jacks
Push pops
Dunkaroos
Ring Pops
Colourful lollipops
Pop Rocks
If it's sweet and colourful, it's probably the perfect fit for your 90s themed Viennese table. Guests will love reminiscing about their indulgent favourites from childhood. 6. 90s TV Trivia Challenge
Many TV shows gained something of a cult status in the 90s. Enough time has passed that many of those shows are being rebooted to charm and delight a new generation! Why not challenge your guests with some television trivia from the era of Clarissa Explains It All, Absolutely Fabulous, and The Big Breakfast.
You can make the quiz an individual activity by distributing quiz sheets and allowing guests to fill them out at their tables in between dining and dancing. Consider including them in a prize draw for 90s gifts like Tamagotchis or Troll dolls.
If you want to make it a more interactive affair, you can have a guest of honour (or even the DJ) host the quiz show! Your guests can form teams and work together to recall facts about Buffy the Vampire Slayer, Neighbours, and Dawson's Creek.
If you don't have prizes for the winners, you might make an example out of the losers. Nickelodeon arrived in the UK in 1993, and what happened to losers on Nick TV? They got slimed!
7. Send in the Slime!
Nickelodeon took the world by storm in the early nineties with their brand of fun-loving TV for both kids and kids at heart. One of the most iconic elements was the bright green slime that was often dumped on the heads of game show losers and unsuspecting celebrity guests.
As slime grew in popularity, so did Gak. While these sticky substances went out of fashion for a while, they are rising in popularity again.
If you have room in your 90s theme party budget, you might include a slime station for guests to visit during the evening. You can provide all of the materials they need to make and take a glob of sticky, stimulating slime! 8. Toast to Nostalgia!
A party isn't a party without a little bit of liquor. Consider mixing up some drinks that bring your guests back to the most popular beverages of the 90s. Chances are they couldn't legally imbibe back then, so this will be a good chance to "spike the punch!"
Today energy drinks are popular; but back in the 90s, it was all about Surge. This highly caffeinated beverage tasted like nothing else, and came in a bright shade of neon yellow that looks awesome in a clear glass! Consider offering Surge as a mixer at your open bar.
Another recent trend that brings us right back to a simpler time is serving cocktails in beverages pouches. These flexible, translucent pouches are reminiscent of the popular Capri Sun drinks that 90s kids loved. Why not mix your own signature Pacific Cooler or Surfer Cooler cocktails and serve them in pouches?
If you want a drink that your guests will remember, you can also incorporate popular Pop Rocks candy into a signature drink. A rim of the dynamic popping candy will keep your guests awake and alert so they can dance the night away.
9. Keep Your Favors Funky
A lot of the biggest trends of the 90s have been out of style for some time. The 90s were long enough ago that the most popular accessories are still "lame," but not long enough ago that a revival is afoot. Because the 90s style was so unique, just about every artefact from the era is a nostalgic treasure that evokes a very specific moment in time.
If you want to send your guests home with a few of those treasures, consider offering favours full of 90s era favourites! You can offer them in loot bags, inside of party poppers, or scatter them on tables for guests to enjoy. You might include the following:
Pogs
Butterfly hairclips
Tubes of body glitter
Hair scrunchies
Lisa Frank stationery products
Gel pens
Mini Trolls dolls
Tattoo chokers or bracelets
Mood rings
Whatever you include, your guests are sure to go wild for their favourites. 10. Bust Out the N64
While arcade cabinets ruled the 80s, the 90s were a new era for gamers. Suddenly, all of our arcade favourites were available to play right in our homes! The most memorable home console of the decade was the Nintendo 64, or N64.
If you want to bring some extra 90s flair into your shindig, you might consider turning your party into a Mario Party. Set up a few consoles around the venue and allow your guests to battle one another for a high score. It's a fun way to take a break from the dance floor and dominate a different domain.
11. Bring Back the Best Toys
They don't make toys like they did in the 90s! The 90s kids kept themselves busy with toys that encouraged physical activity, wits, and a little bit of mysticism. If you have a few relics on hand, why not scatter them about the space so that guests can revisit their favourites?
You can probably source a lot of these popular toys and games from your loft or second-hand shop. You might reminisce while playing with the following:
Bop It
Skip Its
Pogs and Slammers
Velcro Toss and Catch
Tamagotchi Pets
Magic 8 Balls
Etch A Sketch
Furbies
Socker Boppers
All of these toys and games are easily incorporated into centrepieces. If your party has assigned seating, you can name your tables after each of the childhood relics. Guests can experience each of their old favourites as they mingle at different tables around the venue.
12. A Late Night Snack from the Past
A new trend in party planning is to provide your guests with a late-night snack to keep the dance floor pumping all night long! Sometimes party hosts offer biscuits and milk as a cosy "midnight snack" when the party lasts through the night. At a 90s bash, you have many more inventive options when it comes to the delicious junk food you can offer guests once it's gone midnight.
One of the biggest flavour trends in the 90s was pizza-flavoured everything. The second most popular trend was pizza in many forms. A great midnight snack option for your event might be pizza rolls or mini pizza bagels.
Other foods that hit their stride in the 90s include toaster strudel, hot pockets (yes, including pizza-flavoured hot pockets), and Lunchables. If you forego the Viennese spread, this is also a great time to hand out fruit-by-the-foot or ring pops!
13. Bring in a Graffiti Artist
In the 90s, everyone was debating whether graffiti was truly art. The airbrushed graffiti aesthetic became popular as a result. Logos were frequently designed in street-art-inspired fonts.
If you're looking to bring in a vendor to create some stunning souvenirs, why not invite an airbrush or graffiti artist to design some bespoke favours? These artists can often customise a wide range of products, from signs to hats to t-shirts. The artist can personalise them with guests' names to create a unique favour that everyone can wear home with pride.
It's a unique entertainment option that will help your 90s theme party stand out! 14. A Shining CD Centerpiece
What was your first CD? It's a question that just about every millennial can answer with a smile on their face. While cassette tapes remained popular for some time, the rise of the Discman ensured the CD rose to the top.
CDs are also shiny and inexpensive, and create gorgeous rainbows when hit with a little bit of strategic lighting. You can acquire blank CDs in bulk and use them to craft decorations or centrepieces that will keep you on theme. For a greener take, consider recycling old CDs from the 90s and giving them a new life as the centre of attention!
You can break CDs up to make stunning mosaics, hang them to create a unique sort of disco ball, or stack them in rows to create wall art.
15. Show the Hit Films of the 90s
If you're a pop culture fiend, movie-themed parties are a great way to celebrate the 90s! So many iconic 90s styles started on the big screen and would be recognisable even with the sound turned off. If you have access to television screens at your venue, why not show clips from your favourite films from the decade to add some extra ambience?
According to IMDB, the top British films of the decade include:
Trainspotting
Four Weddings and a Funeral
The Full Monty
Shakespeare in Love
Lock Stock and Two Smoking Barrels
Plenty of other popular 90s films have made their mark, too. Show your favourites, or use them to inspire your fancy dress! 16. Get a Little Twisted
Technically, the game Twister has been around since the mid-60s, but it only rose in popularity from there! Just about every 90s kid grew up with the game, and probably has fond memories of playing it. For that reason, it falls into the retro category, and would not be out of place at your 90s bash.
After your guests have downed a few of those signature Surge cocktails, they might be ready to mix things up. In the right venue, a game of Tipsy Twister can go a long way toward making your guests laugh. Consider offering prizes for those who last the longest, or crowning the winner "King of Nostalgia!"
Taking a Twister break during the evening's festivities is a wonderful way to create a 90s sleepover vibe and get guests comfortable with one another.
17. Impersonate a Great
So many iconic celebrities came out of the 90s. Every girl knew exactly which Spice Girl she wanted to be, and boys went out of their way to emulate the members of the most popular bands. It was an age of platform shoes and frosted tips, and many new idols were born.
A great way to bring back the frenzy of 90s fan culture is to hire a celebrity impersonator to come dressed as your favourite 90s pop culture figures. They make for the best photo opportunities! If your impersonator is impersonating a musician, they can often offer some live entertainment too.
Consider political figures, movie characters, music groups, and more. If they were iconic in the 90s, chances are that there's an impersonator ready and willing to show up and party. You won't regret including this unique element in your big 90s theme bash!
The Best 90s Theme Party This Side of Y2K!
The 90s were all about dreaming big. When you looked in the mirror you either saw a grunge megastar, an international pop sensation, or a sitcom celebrity. When you throw your 90s theme party, you'll be able to embody those dreams once again while you dance the night away with your friends and family!
If you're going to dance the night away, you'll need something great to dance to. Bands For Hire can help match you with a Britpop cover band, 90s dance band, grunge group, or experienced DJ to keep the tunes blasting all night long! Browse our selection of 90s cover bands and book your favourite today.