The Best Party Themes For Every Occasion
Details

Category: blog
Updated: 22nd August 2022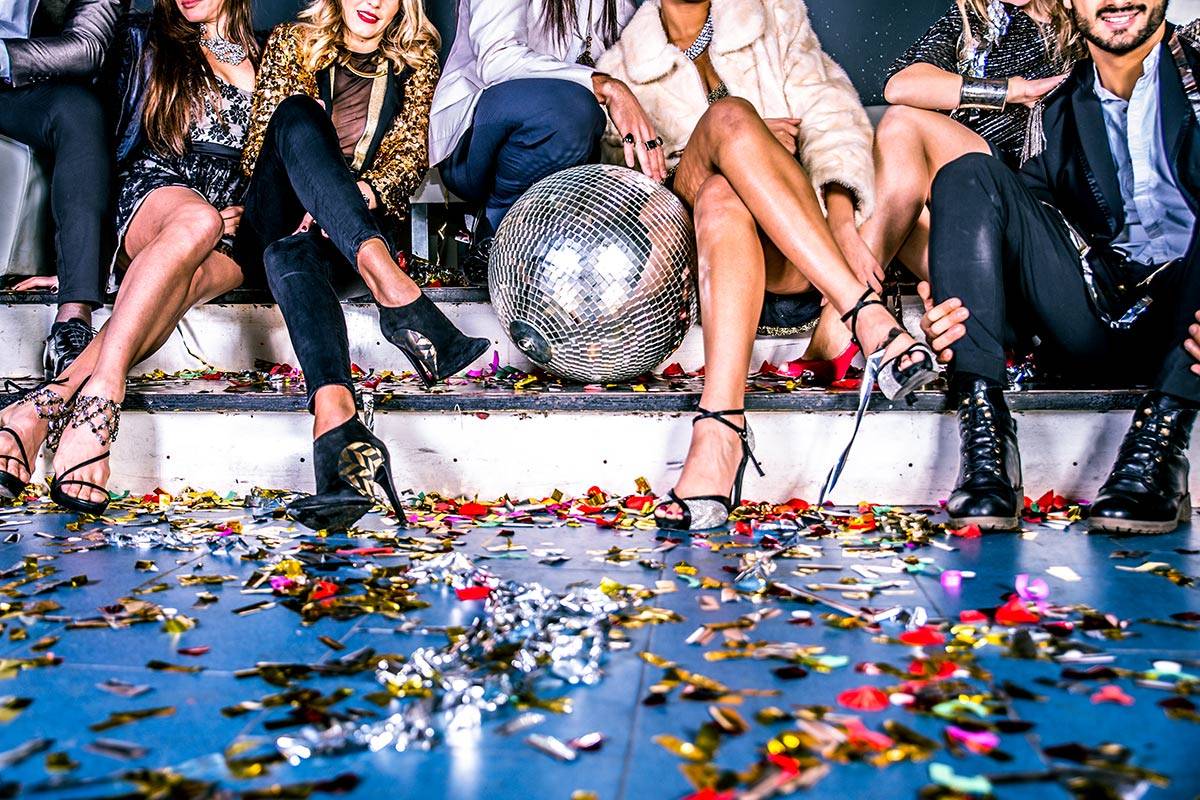 Every year Americans spend 14.5 hours planning events and party theme ideas. The consensus is that the British aren't too far behind.
Businesses alone host over 1.3 million events in the UK each year. That's a lot, but consider every birthday party, leaving do, and engagement party. For sure, there are millions more private parties taking place.
So, why do people love a good shindig so much? Well, there are hundreds of reasons. Maybe you want to show off a newly bought house, or celebrate a birthday. But, for many of us, it's simply a case of "just because."
These days, groups of friends take turns to host events throughout the year. And for them, thinking about the theme, costumes and decorations take time.
So, if it's your turn to host, go ahead and bookmark this page right now. Then read to the end of these party themes. You'll have a head start and will save yourself time. So, let's go, party planner! Fancy Dress Party Theme Ideas
As adults, we have many rules to live by regarding clothing. Gone are the days when you could wear whatever you wanted and pretend to be someone else. That might be why adults love the nostalgia of dressing up party ideas.
Favourite Movie Character
Guests either dress up as their favourite character. Or, choose an actor and ask guests to come as one of their characters. It helps to think of an actor with a big back-catalogue of roles. Check out our top suggestions:
Christopher Lee: a whooping 300 roles
Samuel L Jackson: 191 roles
Judi Dench: 128 roles
Meryl Streep: 74 roles
Choose a Letter Party
Choose a letter of the alphabet and ask people to dress as something beginning with that letter. For example, if you choose "P", you might dress as a pig, a puss-in-boots, a pirate, or even a plant. As a hint, avoid "X" because there are only nine X-beginning English words.
Party Like You're an InstaGran
If you haven't heard of BaddieWinkle on Instagram, where have you been? With over 3.5 million followers, she is one of the many influential #instragrans taking over. And people love it. So get your friends to dress up as 80 or 90-year-old versions of themselves. The makeup can be tricky, so check out some online demos.
Dress as Another Guest
Dressing as someone else is hilarious for a close group of friends. You can choose clothes that you think they would wear. It's also fun to exaggerate points about their fashion or sense of humour.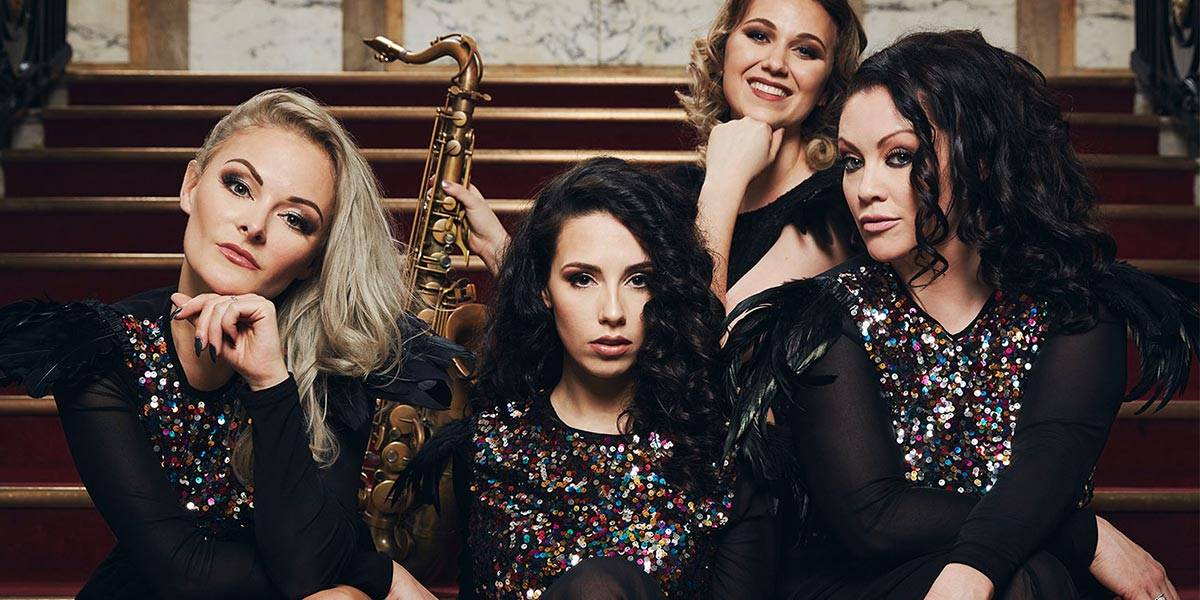 Party Entertainment
Take your event to the next level with one of our live party bands, musicians or DJs
Pompadours and (Pop/Punk) Princesses
The traditional prince and princess themes for parties have been overdone. So instead, host a Pompadour and Princess party. The men can slick their hair into a pompadour or buy a wig.
The women have two choices. They can be a brightly dressed pop princess. Or, wear black leather dresses and spikey shoes as a punk princess.
Do you think your guests would request more punk or pop if you hire a DJ? Having a live DJ creates a unique relaxed yet lively atmosphere for your guests. Trust us, they'll be requesting songs all night long.
Budget Bash
This theme is excellent for people who don't want to spend a lot of money on a costume. Of course, guests will still need to buy an outfit, but the budget is only £10.
Burlesque at the Moulin Rouge
Hang lots of red and gold material in the venue. Then, fill two pots with large faux feathers and put them by the entrance. You could offer feather boas and top hats at the door to guests. Hire a smooth jazz singer as the ultimate event showdown.
Tasteless Theme Party
Think about everything tacky or cliché and include it with your party decorations. People enjoy mixing food dyes so that all the dishes look tasteless and strange. But double-check they still taste good! Use clashing colours to decorate and line-up up your cheesiest playlist.
Heaven and Angels
Cover your ceiling in blue and white drapes. Then, purchase or make foam clouds and hang them up. Also, cloud-shaped cookies and a white candy-floss machine are fun surprises for foodies. Yes, of course, costumes will need angel wings and glitter. Lots and lots of glitter. Music Party Theme Ideas
If you want to get your friends dancing, you've got to play some great tracks. Live music from a cover band is the ultimate way to get your party entertainment in full swing.
Festival Time
It's time to bring Glastonbury to your event space. You'll need lots of fringed accessories, face paints and flowers. Hire an indie band or folk cover band for an authentic festival vibe. With an upbeat set of singalong anthems, they'll be sure to create an immersive experience that your guests will cherish.
Rock N' Roll Vintage Theme
The 1950s were the start of Rock n' Roll and Rockabilly music. Think swinging skirts, ice cream sundaes, Grease, and jukeboxes.
No Rock N' Roll outfit is complete without tattoos for a rockabilly twist. For sharing, order some transfers online and prepare a tattoo table.
To make your event a success, hire a live 1950s rock and roll band. Their high-energy performance will have guests dancing in nanoseconds.
Glam Rock
Welcome back to the 70s with your glam rock party. This music style started in Britain! So, don metallic trousers, platform shoes and big hair.
Pay homage to the likes of Bowie, Roxy Music, and T-Rex. Have a playlist set so you can glam-rock the night away.
80s theme
Take the most iconic aspects of the 80s and cram them into an evening of decadence and glamour.
Your guests will revel in the opportunity to regress backwards in time, sporting only the most fashionable trends and bopping to the cheesiest tunes of the era.
Go all out on your party entertainment with an 80s cover band, performing everything from Guns and Roses to Spandet Ballet.
Musical World Tour
Suppose you want to design a party that will beat all others. In that case, organise a musical world tour theme party.
This concept is suited to large venues or a space with multiple rooms. It's great for all-day corporate events but will naturally require lots of planning. But, you'll take guests on a musical journey around the world.
They'll be blown away by the rhythm, creativity, and uniqueness of each performance. From Hollywood to Bollywood, there is a musical group to showcase it all.
Kpop Party
Thanks to the likes of BTS and Blackpink, Kpop has firmly landed on the music charts. And our hearts. So, this year, throw a Kpop party. Of course, your playlist is essential, but so is your costume and dance moves.
If you have a favourite band, make handheld lightsticks in advance for your guests. Then, hang idols' pictures and party the night away. Food and Drink Party Theme Ideas
Nothing brings people together like food. In fact, the food and drinks industry contributes 29 billion pounds to the economy in the UK. That's more than the automotive industry. So, invite your friends or family over and chow down into some good grub.
Nacho Table Party
Nachos are made for sharing; it's what makes them taste so good. To level up your nachos, cover your whole table in them.
First, lay kitchen foil over your table and spread out the nachos in a zero shape. Then, dollop all of the toppings on top. It's fun, and it's messy. This super-sized version of nachos is a popular hit from Instagram.
While you're on the Mexican theme, why not add a Mexican Mariachi band to the mix for some next-level entertainment.
Watermelon Waterpark
During summer, watermelon is the ideal refreshment. It's a cute pattern, so there are lots of decorations available to buy.
You'll need an outdoor area to become the waterpark. For example, turn your regular slide into a water slide and add paddling pools. Guests will love dipping their feet.
You could hire a leisure centre swimming pool for large scale events and decorate it.
Coffee and Cake
Coffee and cake vans are perfect for a relaxing afternoon soiree. In addition, there are modern and vintage vans available across the country.
You can make a shift between daytime and evening entertainment with a singer. Whether you choose a jazz, soul or pop singer, everyone will be talking about it for months.
Takoyaki Party
Have you heard of takoyaki? Tako in Japanese means octopus, but you can also use canned tuna. This popular Japanese party food is finding its way onto our menus.
It's quick and enjoyable for guests to make. You'll be devouring these deliciously warm dough balls in no time.
Margaritas and Masquerade
Put your hand up if you like margaritas. Ah, everyone? Great. You'll love this party theme. Set up a bar in your event space and stock it with standard margarita ingredients.
There are several ways to "pimp" your margaritas with fresh fruits and add-ons. As guests enter, ask them to wear a mask of their choice and make a margarita.
Rainbow Raid Party
Everything should be multi-coloured. You can buy rainbow streamers and neon lights from many shops or online. Try baking a rainbow cake to surprise your guests.
Or, serve up delicious fruit smoothies alongside unicorn pudding parfait. If you're watching a movie, multi-coloured popcorn will be a great treat.
Winter Log Cabin
Parties needn't be only in the summer. For winter party theme ideas, the log cabin is one of the most popular. Best of all, it's easy to host.
In your event room, pile up lots of duvets, cushions and rugs. Then, place a table with delicious cheese fondue and mulled wine in the centre of the room.
The main attraction could be a help-yourself chocolate fountain. Challenge Party Theme Ideas
Do you have a competitive streak? Mixing games into your party will give your friends a focus. You'll soon hear roars of laughter as they tackle the games and challenges.
Minute to Win It Mini Games
Short games are great as icebreakers. However, hosting a minute to win it party takes preparation. You'll also need to decide in advance which minute to win it games you want to play.
There are hundreds of 60-second game videos on Youtube. "Junk in your trunk" is a firm favourite.
Murder Mystery
Who doesn't love a good old-fashioned murder mystery party? During Corona lockdown, many more event organisations created virtual murder mysteries. But, if you would rather host, check out these free packages.
Cruising at the Casino
Ever since James Bond, casino themed parties have soared in popularity. This theme calls for lots of fake money, fun casino games and bluffing. Make the event black tie and serve canapes to your guests. Decorations will need lots of red, black and gold. Waste Fashion
Gather your empty cartons, boxes, and tins. Also, have lots of super glue or hot glue guns ready. Set a time limit and challenge your guests to make a fashion piece using recycling items. At the end of the event, hold a fashion show and score everyone on their creations.
Crystal Maze Party
If you were born in the 80s, you might remember the iconic Crystal Maze programme. Well, you can play it from the comfort of your own home in teams of four. Download the game rules and play with your friends.
Giant Games Party
Some popular children's games also sell giant-sized versions. They can be played inside and outside and will entertain you for hours. The most popular are giant Jenga, Snakes and Ladders, and Connect Four.
Escape Room
Creating an escape room in your house is easier than you expect. Yes, it needs planning time and creativity, but your guests will appreciate the effort. Think about secret codes, invisible ink and cryptic messages for your friends to discover.
Not Boring Board Games
In recent years board games have made a massive comeback. Games like Catan or Dixit offer extension packs for more players. So, you can decide between one joint board game or let guests indulge in a variety.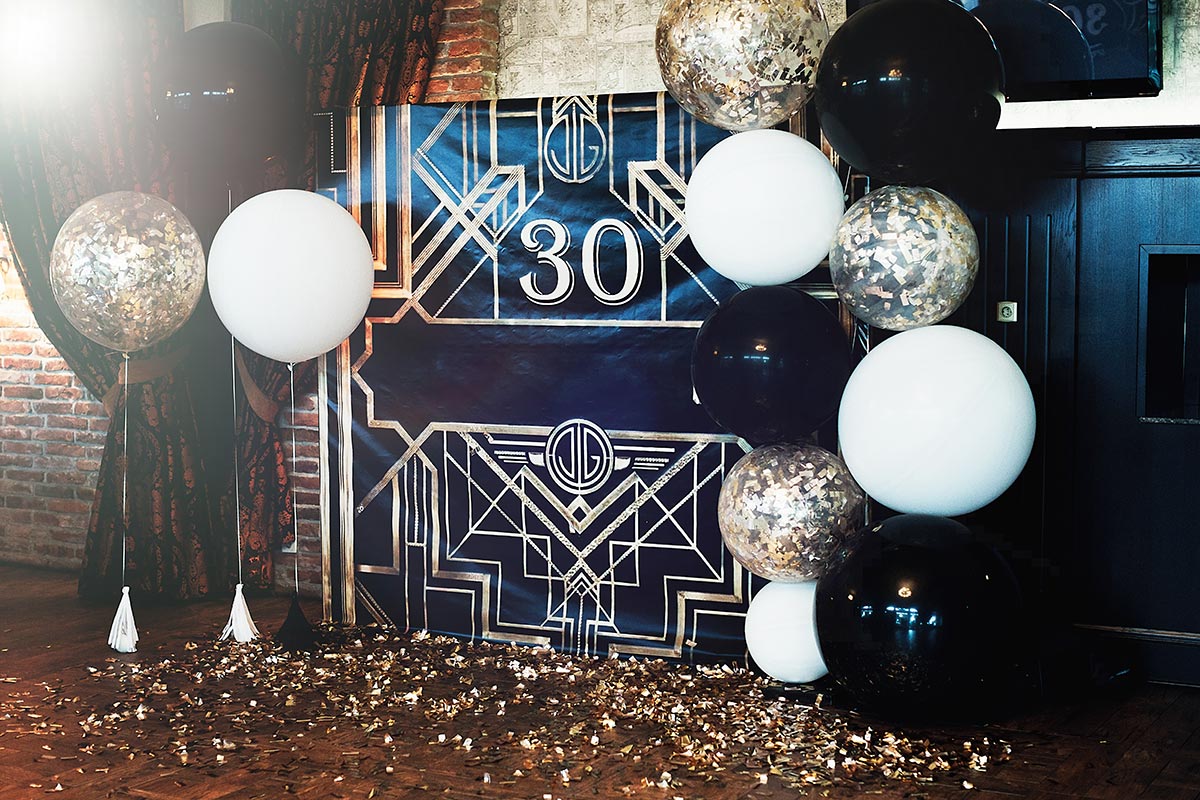 Decoration Party Theme Ideas
You can still host a themed party if you don't want to dress up. Instead, focus on decorating your house. You might also want to invest in some props.
Retirement Fund Theme
Where do you envision yourself after retirement? You might be sipping champagne on a cruise or relaxing in the Bahamas.
Whatever your dream is, create it with a few decorations at home. For example, if you want to be cruising the world, start by purchasing nautical items. To hide from the sun on the cruise, you'll need sun loungers and umbrellas.
New-Age Neon
Glowsticks became popular in the 90s. Originally in stick form, you can now buy glow tapes, cat ears, and even complete outfits. Decorate your room with neon balloons, offer your guests neon glasses, and paint your nails neon.
You get the gist; absolutely anything and everything is neon.
Onyx Party
This year, black is in fashion. Well, for parties, it is. Decorate your entrance with a black balloon archway. Pick up a black table cloth and serve black widow cocktails. Swapping to black UV bulbs is a playful element to the onyx party.
Disneyland
We can't all afford to go to Disneyland, so instead, bring it to your living room. You can focus on either one Disney movie or a mish-mash.
Popular parties for adults include Alice In Wonderland. You can recreate it with small bottles of alcohol and "drink me" signs. Disney-themed photo booth props are also a great addition.
University Regress
People say that university is the best time of your life. So, take a step back in time and relive those days. Ask your friends to send photos of themselves during university.
Dedicate a post-it note wall for people to share their funny or embarrassing stories. Whether you went to university in the 50s or the 90s, a tribute band will play your favourite anthems. The Turning of the Seasons
A fantastic opportunity to use those old decorations you have lying around the house. Section your venue into four areas for winter, spring, summer and autumn. Offer seasonal foods and drinks in each room and decorate accordingly.
On the Hippy Trail
Many people feel that the classic 60s party has been overdone. So how about a hippy trail party? From the late 1950s to the 1970s, the hippy trail led from the UK to Bangkok.
Did you know that the famous singer Joni Mitchell lived in a cave on the trail? The Greece village of Matala hosts a music festival and paints the streets with art every year.
It's easy to replicate with A3 paper and crayons. Let your friends draw 'hippy art' and hang them on the walls.
Passport to Party
Create wooden signs with country names, and have a polaroid photo booth. Buy some props to represent different countries, and you'll have fun shots of your friends using them. You can stick mini flags into cupcakes and offer a world food buffet.
Stylish Party Theme Ideas
It's nice to have an excuse to glam yourself up. Also, connecting with people at banging parties can be difficult. So, have a relaxing time with these stylish themes for parties.
Dubai-style Bottomless Brunch
Tourists describe Dubai's bottomless brunches as extravagant feasts. They have top chefs, all-you-can-drink menus and entertainment.
Set a dress to impress code and offer guests cocktails or champagne as they arrive. The highlight in Dubai is the entertainment. So, add a modern twist with an electric swing quartet performing a combination of contemporary and classical music.
Shangri-la
This party theme depends on your idea of the perfect world. Glastonbury filled their Shangri-La with neon signs and steampunk costumes. If your ideal world is where you and your friends are rich, pimp up your decorations with diamantes.
Dog or Cat Cafe
Ideal for a sunny afternoon, invite your friends and their pets. You can create cupcakes in animal shapes and prepare animal-friendly treats. If children will attend, offer animal face painting.
Arts N' Crafts Party
Having something to do can be a focus for the party. Arts and crafts are great for bringing people together. Make your project something that people of all ages can do without difficulty. Afterwards, use them as decorations and keepsakes.
Hot Summer Nights
You can create a hot summer nights party with a fire pit and mocktails. Guests will love the idea of serving these in coconut shells. But, the key to this party is the music.
Envoke the feeling of slow Cuban nights and hire a salsa band. Professional salsa musicians know how to warm up the room. Then, even the timidest guest will be salsa-ing the night away.
Movie Mania
Make your venue extra cosy, or set up an outdoor screening area. Adding lots of cushions, blankets, and ambient lighting is perfect. To immerse your guests in the experience, offer them popcorn and give them a movie ticket.
You can show the movies on your television or via a projector. Corporates hosting a movie mania themed party should rent a rooftop with excellent views. For a special birthday party, rent a private event hot tub.
Swap Shop
When was the last time you cleared out your wardrobe? Send an invite to your friends for a swap shop. Ask them to bring their unwanted clothing.
You can organise everything on hangers in the room. Guests will love having a rummage, and they will go home with brand new outfits.
Living Room Life Drawing
Test your drawing skills with your friends at a life drawing session. All you will need is the drawing tools and a screen.
The Royal Academy released a 90-minute life drawing class. You can do it anytime, anywhere, for free.
The Best Adult Theme Party Ideas
Hopefully our party theme ideas have given the inspiration you need to get going with your own party planning. Remember that the winning formula is a great theme, decorations, and music - and the rest of the magic will come from spending time with your guests.
Of course, you want everything planned in advance, so the event is stress-free, so get your date in the diary and start planning your costume, menu, and decorations. Once you've decided on your event theme, head on over to our party entertainment section and find the perfect live band for your event.