20 Fun and Unforgettable Summer Party Ideas
Details

Category: blog
Updated: 16th February 2023
As the summer solstice approaches and the days become longer, it's the perfect time to take advantage of the warm weather and throw a summer party to remember. From BBQs to bonfires, pool parties to outdoor movie nights, there are so many fun and creative ways to celebrate the season with friends and family.
We've compiled a list of our favourite summer party ideas and themes to help you plan an unforgettable outdoor event. So why wait? Start planning your summer solstice soiree now and get ready to dance the night away under the warm summer stars!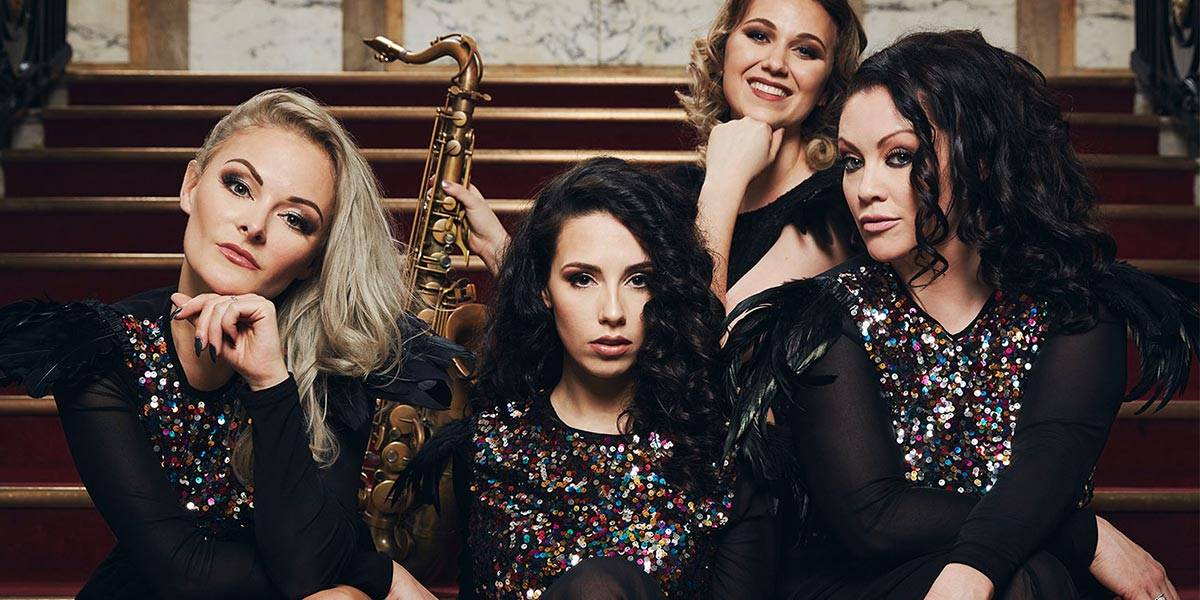 Party Entertainment
Take your event to the next level with one of our live party bands, musicians or DJs
Intimate Summer Party Ideas
Not every party needs to be a blowout bash with an endless guest list. Summer is the perfect time to throw an intimate soiree and focus on the fine details. Here are our favourite ways to spice up a simple summer gathering for a smaller group.
1. Throw a Family Garden Party
When the weather is warm, your own garden is the perfect venue for an intimate party. The key to a fantastic small outdoor event is the ambience, beginning with the music. A small, high-energy ensemble, such as a roaming acoustic band, is the perfect way to set the tone and get your tiny crowd on their feet.
You can create a dance floor on any patio. If you don't have one, use lanterns or torches to designate a stretch of lawn.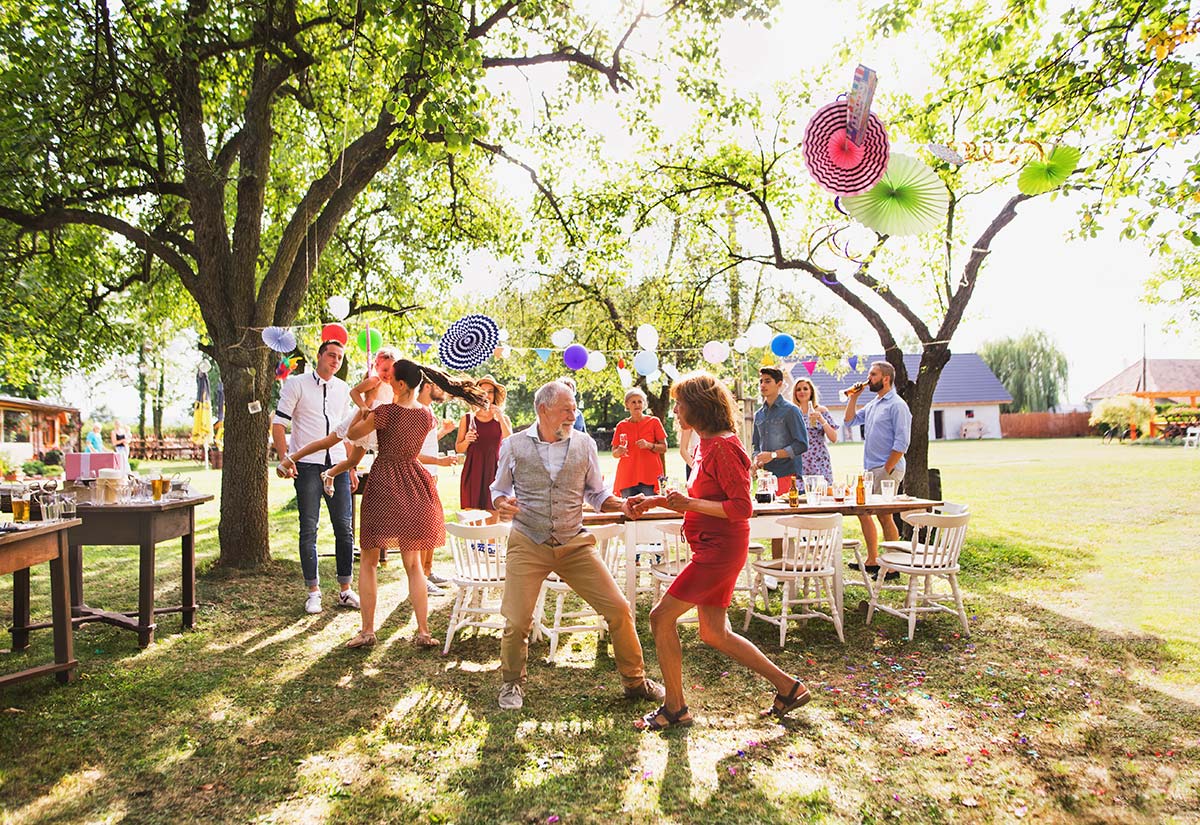 2. Plan the Perfect Picnic
A picnic is a classic way to enjoy the outdoors with a smaller group of friends or family. Pack your own themed hamper, or purchase one from a local gourmet shop. For something more elaborate, consider a boho-themed picnic bash complete with floor cushions and an acoustic singalong.
3. A Wonderful Wine Tasting
The best way to get a group of guests to linger longer during your solstice celebration is to ply them with plenty of delicious delicacies to nibble on. That's why plenty of parties feature carefully curated charcuterie boards filled with crackers, cheeses, cured meats, fruit, nuts, chocolate, spreads, and other bite-sized delicacies.
For entertainment, pair your charcuterie spread with a selection of local wines. Imagine sipping wine to the sound of a small jazz ensemble while watching the solstice sunset.
4. Try a Traditional Tea Party
Everyone loves a tea party, but the familiarity of this beloved tradition can make even the freshest scones look stale. Transform your traditional tea by setting up a stunning mad tea party outdoors under the summer sun.
A mismatched "antique shop" aesthetic is even more charming with a view. Consider holding your tea at a flower garden or scenic park. You can ensure a classy tone at any location when you invite a string quartet to accompany your celebration.
5. Set up a Solstice Singalong
When you throw your party outdoors in a beautiful natural place, it's easy to make your own entertainment. Instead of sitting back and listening, invite a band or professional musician to lead your campfire singalong. Work with your musicians to curate a bespoke setlist for a night of communal music-making under the summer sky. Large Summer Party Ideas
Outdoor parties are ideal when you're party planning for a larger crowd. Your guests will expand to fill any lovely natural environment! Here are our favourite tips and themes for planning a bash for a big group.
6. Plan an Outdoor Summer Ball
Logistically, hosting your summer ball at a venue may seem easier, but it's also the least memorable way to plan your sprawling event. Imagine setting up your dining tables on a vast green lawn or in a garden among summer flowers. Can you picture a function band performing in a sunny gazebo as your guests take to nature's dance floor?
If you're having raffles or auctions, hire a few tents to delineate spaces. If you are celebrating into the evening, add magic to the area by decorating with fairy lights or lanterns. Candles make stunning centrepieces for outdoor dinner parties and do double duty once the sun goes down.
7. Let Loose With a Luau
The summertime evokes visions of a tropical wonderland. You can recreate a Hawaiian luau or Caribbean celebration by placing a large fire pit at the centre of your large outdoor event. You could even bring in a professional who can host an authentic pig roast and feed the masses as they gather near the flames.
Floral leis make beautiful party favours and add a fun pop of colour to pictures. Be sure to add a note encouraging guests to dress thematically. Expect lots of Hawaiian shirts, grass skirts, and beach waves.
If you're aiming for a different kind of island vibe, hire a Caribbean steel band to play at your gathering.
8. Play the Night Away With a Solstice Carnival
The best way to entertain a large crowd is to give them plenty of simple things to do. That's why a summer carnival is such a rewarding party format! Instead of a sit-down dinner, allow guests to graze at a series of food carts, where they can enjoy everything from hot pretzels to candy floss.
You can hire or create a few carnival games to keep everyone busy throughout the celebration—even a single dunk tank goes a long way. You can also hire circus performers to provide entertainment. Consider including an aerial artist, magician, or fire show. 9. Garden Games in an Open Space
Every family reunion improves with fair weather and plenty of space to spread out and reconnect. You won't have to leave anyone off the list when you host the event at a local park or garden. Be sure to incorporate plenty of popular garden games, such as cornhole, ladder ball, or miniature golf.
10. Pick a Potluck
Are you struggling to find an affordable way to feed a large crowd at an outdoor venue without a kitchen on-site? Consider hosting a potluck dinner where every guest brings a dish to share with the group. You can divide your guest list alphabetically by surname (for example, A-I provides appetizers, J-Q provides main dishes, and R-Z provides desserts).
When everyone contributes, there's always plenty to talk about. You can even offer prizes for the best dishes.
Family-Friendly Party Ideas
An additional perk of throwing a summer shindig is that the children are off from school, so bedtime is merely a suggestion! That means you might find yourself planning a family-friendly fête. Here are our favourite ways to keep guests of all ages busy throughout a long summer night. 11. An Incredible Ice Cream Bar
When the weather is warm, kids of all ages go mad for ice cream! When you set up an appealing ice cream bar, you can offer refreshment and entertainment in one. Buy your ice cream in bulk and provide a wide range of exciting toppings for one-of-a-kind summer sundaes.
12. Make It a Pool Party
You can make a splash by turning your summer shindig into a pool party, complete with swimming, a poolside bar, and live music performances.
You can even make your family-friendly pool party a roaring Gatsby party. Hire a swinging jazz band to add a gilded touch and transform your celebration into a Jazz Age jamboree. The kids will tire themselves out in the pool while the adults dance the night away.
13. Plan a Fireworks Celebration
When the last rays of the solstice sun set beyond the horizon, you'll gain access to a sprawling dark canvas. A fireworks show is the perfect accompaniment to a family-friendly outdoor summer party. Guests of all ages will ooh and ahh as the night sky fills with colour and light.
14. Pitch a Few Tents
At all ages parties, children and teens love having designated spaces to hang out. This can be challenging to accomplish when your event is outdoors. You want to give the kids their space, but you still want to keep them within your sights.
Camping tents are the perfect summertime solution. Fill a few tents with pillows, cushions, torches, and other goodies, and the kids will keep to themselves. 15. Embrace the Kid's Table
When the kid's table is the best place to be, your youngest guests will get busy and stay busy, leaving everyone to have a marvellous time. Consider covering your kid's table with butcher paper and providing a bucket of felt-tipped markers for little artists. Offer the kids some treats for grazing so they don't get hungry if you're offering a sit-down meal.
Corporate Party Ideas
Offices often throw an annual holiday party, but why wait to celebrate until the darkest, busiest time of year? Instead, take advantage of renewed energy and productivity and host your corporate celebration at the height of the summer. Here are our favourite ways to help your cubicle mates cut loose and enjoy the extra daylight. 16. Take Time for Teambuilding
In fast-paced environments, coworkers don't always have an opportunity to connect on a deeper level. Your summertime office party is a wonderful vehicle for building relationships and strengthening your team's bond. Include an outdoor activity such as a scavenger hunt or challenge course so employees must work together to have a great time.
17. Sunset Karaoke
No office party or corporate celebration is complete without a bit of alcohol. Once everyone's feeling nice and loose, it's time to enjoy some live band karaoke! Your coworkers will sing along with a professional band—and when you choose an outdoor venue, you can make as much noise as you'd like as you croon under the solstice sunset!
18. Call It a Cookoff
Food tastes better outside when the sun is shining and the days seem to go on forever. Add a touch of healthy competition to your office party by hosting a cook-off-themed event. Challenge attendees to bring their best dishes in several pre-arranged categories, then have the other guests serve as the judges.
A grill-off is another alternative for outdoor celebrations. Have your guests whip up their winningest barbeque fare. Invite an acoustic band to play as attendees sample the delicious spread.
19. Dancefloor Under the Stars
The simplest entertainment solution for a memorable corporate event is to hire a dancefloor and set it up under the stars, allowing guests to dance the night away in a beautiful, unexpected outdoor venue. The best accompaniment is a talented, professional party band that can keep the momentum going throughout the evening. You can mix it up by hiring a DJ and a live band, creating the perfect hybrid act for your corporate dance party. 20. Evening Outdoor Cinema
A summer evening becomes magical when you set up a large outdoor cinema screen and enjoy a film under the stars. Ask guests to bring their own chairs and blankets so they can lounge on the lawn. Be sure to provide plenty of snacks for guests to pick at while they enjoy the show.
The Best Summer Party Ideas, No Matter the Occasion
You don't need an occasion to celebrate the arrival of warm weather, long days, and extra sunlight. Let the summertime itself be the excuse you need to host a high-octane outdoor event that will yield enough memories to last a lifetime. When Mother Nature is your venue, putting our tried-and-tested summer party ideas into action is a breeze.
What will become the soundtrack to your best summer bash of all time? Let Bands For Hire handle the entertainment so you can enjoy the endless ambience without lifting a finger. Our most popular acts book fast, so reach out now for the best availability during the Summer of 2023.