25 Fun and Creative Corporate Event Ideas
Details

Category: blog
Updated: 16th February 2023
When surveyed, employees often state they feel undervalued in the workplace. More than ever, corporations are looking for ways to increase employee engagement. One way to achieve this goal is to come up with unique and fun corporate event ideas that your colleagues will love.
Planning a corporate event is a great way to tap into the talents of your team members. Form a planning committee and allow them to create experiences for their peers.
Are you looking for inspiration for your next corporate event? Then check out our list of 25 fun and creative ideas for corporate events.
Fun Corporate Event Ideas
All work and no play can have employees feeling unappreciated. You can engage in countless activities to show employees you see their hard work and commitment.
These fun corporate event ideas can take place during any workday.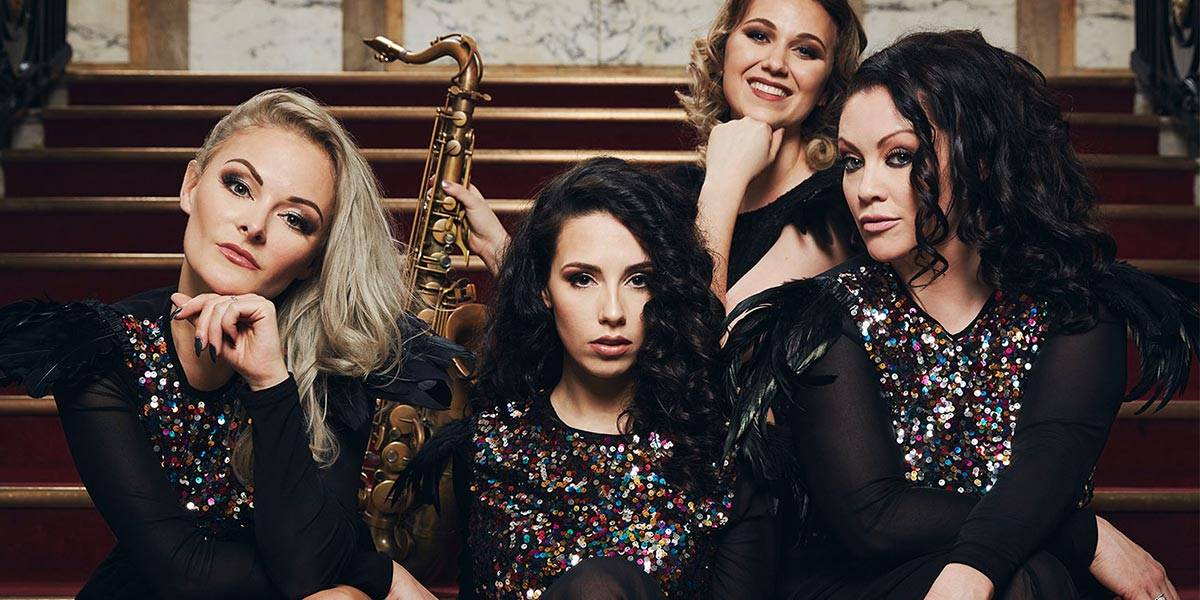 A Creamy Employee Appreciation Day
Employee appreciation day shouldn't be one day out of the year. Show your employees they are valuable to the company by hosting special activities throughout the year.
Ice Cream Bar - Simple and enjoyable, an ice cream social gets employees away from their desks and into a common area where they can socialise with others.
Create ice cream stations. Provide a variety of ice cream flavours and fun treats like popsicles, ice cream bars, and other cold treats. Add a toppings bar equipped with sprinkles, crushed cookies, and flavour syrups.
For employees with dairy intolerance, create a viable solution like a cupcake station with various topping selections.
Day of Thanks - Valentine's day is the perfect day for employees to celebrate each other. Instead of love bombs, let them shower each other with notes of praise. Use cupid assistants to deliver the messages. Cap the day off with a special luncheon.
Scanvenger Hunt Using Virtual Reality
Scavenger hunts are always a lot of fun. Whether virtual or in person, it allows the participants to show off their sleuth skills.
The twist in virtual events is the employee doesn't need to leave their desk to play along. You also have the option to add a competitive edge by bringing employees into one room to play.
One fun corporate event idea for a virtual scavenger hunt is to give employees access to an avatar app to create a digital persona. Next, provide a list of clues about famous places. Once the employee locates the place, they download a digital version of the image and attach their avatar.
Award players with prizes for completing the hunt. Special prizes go to the first, second, and third-place finishers.
Karaoke Lunch Battle
Did someone say karaoke! Karaoke is one of those fun ideas that everyone can participate in whether they can sing or not. Half the fun is being bold enough to get up and try.
Want to go the extra mile? Bandeoke is the answer! Bring in a live band to provide live backing tracks and some added oomph to the proceedings.
Employees can compete for bragging rights as the best singer in the company, or you can provide prizes. Create categories for:
Best and Worst Performance
Best Duo
Crowd Favorite
Most Challenging Song Selection
You can come up with more creative categories. Also, consider allowing singing competitions between departments.
Food is always a way to get employees from their desks. Create a menu for the occasion and throw in some signature non-alcoholic versions of classic cocktails for a real club vibe.
Team Building Ideas for Corporate Events
Companies invested in well-rounded teams and collaborative efforts love team-building events. Too often, employees work in silos that stunt creativity and limit collaborations with other departments. The goal is to increase engagement among employees and build trust. Escape Rooms
Escape rooms are growing in popularity for corporate events. There was a time when you had to go to an offsite location to participate. When space was limited, companies rented all rooms to increase participation.
Today, escape rooms are becoming mobile, allowing companies to host events on their campuses. It increases participation, and the rooms are available all day.
The escape room provider will work with your company to administer the activities. They can also provide multiple room concepts.
Make your event competitive by awarding team points for the fastest escape, team cohesiveness, and participation. At the end of the day, award the top teams.
Dragen's Den / Shark Tank
Every corporation has hidden treasures among its talent pool. Team members with innovative ideas to improve the company but not a good outlet to express themselves.
A Dragen's Den theme changes all that! Allow your team to put a spin on the popular television show. The show's concept allows entrepreneurs to pitch business ideas to famous investors.
In the version of this corporate event, employees pitch ideas to improve the workplace. The pressure is on when they face top executives and upper management. The event is meant to be fun but also break the barriers between management and their teams.
Don't worry; executives won't treat this as if they're in a corporate setting. They'll provide positive and fun feedback and award participants prizes along the way. If an idea gets implemented, the employee will get full acknowledgement.
Departmental Family Feud
Here's another spin on a popular game show. Instead of Family Feud, team members from various departments compete against each other.
Set an atmosphere that encourages employees to participate. The game is a perfect addition to employee appreciation events. It's a great icebreaker to introduce them to colleagues they may never interact with in their day-to-day activities.
Paint a Mural Party
Are you looking to beautify a blank wall on campus? Perhaps you've received a grant to incorporate art into the workplace. Allow employees to express their artistic talents with a unique project.
For this corporate event, enlist the talents of a professional artist from the community. You want someone who can create the design for the mural and guide team members on the painting process.
Make it a party with plenty of snacks, beverages, and an onsite deejay.
If a mural is too ambitious, make it a paint party utilising the services of a local paint party franchise. You can choose the painting for employees or host a pick-a-painting party. Corporate Evening Event Ideas
Event planning for corporate events encompasses many aspects of a business. Not all events are geared towards employees, and there will be times when you must plan for future employees or acknowledge your clients.
You'll may need to take your activities to an offsite venue unless your facilities have space to accommodate a large crowd.
Although these events are essential to your business, they can also have a fun aspect.
Interactive Job Fair
Growth for companies is a positive sign there's a product consumers need and a healthy economy to support hiring. Technology makes it easy to send individuals to a website to complete the prescreening process and submit their resumes.
The job fair is more intimate and allows potential employees to learn more about your company. Interactive job fairs quickly turn into fun events when you add creativity to the mix.
Get each department represented whether they have openings or not. Start with a brief reception that includes snacks and beverages. Utilise nametags as ice breakers to get your event off to a fun start.
Incorporate show and tell games at each department's booth, and don't forget to hand out corporate branded prizes to the winners.
Carnival Themed Awards Ceremony
An awards ceremony is a time to honour people that have played a vital role in the company's success. Beyond team members, your business relies on industry partners, elected officials, and others for your success.
Evening corporate events ideas are one way to show your appreciation but also have fun. A carnival-themed party will excite your guests about your event and respond favourably.
For this fun corporate event idea, you don't need a Ferris wheel and bumper cars. A fortune teller, magician, and dunk-the-executive games are a great start. Keep guests entertained with carnival performers and a roaming acoustic band.
Recognise Clients with Good Food and Great Wine
Did someone say barbecue and wine tasting?
Where would your company be without a loyal client base? Client recognition events are a great way to recognise clients and build strong relationships. Show them a good time by hosting an event at a location with a great ambience.
Hire a mixologist to create a signature drink for the night. Pair your dessert menu with the perfect wines and gift each guest a bottle to take home. Outdoor Fun Corporate Event Suggestions
Spring and summer are great times to get outside and have a great time. Your employees spend a lot of time with their coworkers, and corporate events allow them to meet family members and build friendships outside work.
Check out these fun corporate events to celebrate employees and their families.
Take Them Out to the Ball Park
Employee sports leagues promote unity amongst employees and encourage participation in healthy activities. There are various leagues your company can support, including,
Football
Kickball
Softball
Bowling
The company pays the entry fees to city programs, including locations, officiants, and any required permits. At the conclusion of each league, celebrate the winners with an evening at the local watering hole.
Employee Fun Day
Bring out the clowns, a magician and a great band for a fun corporate event to give your employees and vendors a day to remember.
Employee fun days are held onsite but get everyone outside for a few hours to relax and mingle with colleagues. Hire a Caribbean steel band for an enjoyable, light-hearted atmosphere.
Set up information booths about open positions, upcoming open enrollment, and how employees can better utilise the company's intranet. Counter the informative booths with games and opportunities to win prizes and engage in competitive activities.
By Land or Sea Tournaments
It's an executive type of day for these fun corporate events. We all know that the most significant business decisions aren't made in the boardroom or over fancy dinners. The reality is executives win over business partners during customised strategic outings that are by invitation only.
Ideas for corporate events that executives love are both enjoyable and play into their competitive spirit.
Golf - Depending on where you live, golf tournaments are fun year-round. In other climates, reserve for warmer months. Always choose a prestigious golf club to host your private golfing outing.
Deep-sea Fishing - Not only is deep-sea fishing fun, but it's also relaxing. A day out on the water can do more for your psyche than help you close a big deal.
Take guests out on a chartered boat with a company that provides a guide and fishing equipment. After you've caught a few fish and bragged about who had the biggest catch, move into the purpose of the outing.
Sometimes, the charter crew cleans, cooks, and serves the catch. If you're lucky enough, the charter comes with a stop at a private island to enjoy your dinner. Corporate Events that Include Food and Drinks
Corporate event planning that includes food and drinks makes planning exciting. Often these events require a venue or offsite location. Finding a location that exceeds the maximum capacity for your estimated number of attendees is crucial.
Onsite catering will make planning for corporate events much more manageable. Plan ahead to ensure your reservation at popular event spaces.
Let's Get Into Costume
Everyone loves a themed party. Guests get to dress up as their favourite character or transform into a favourite era. Whether it's Hollywood Glamour, The Great Gatsby, or Harry Potter Magic, your guests are sure to love the opportunity to be someone else for an evening.
At the event, choose food to fit the occasion and reward guests for the best costumes. It's also time to hire a band to get the party started.
Share in the Success
This corporate event may not be all fun and games, but if your company met or exceeded expectations, it's a reason to celebrate. Meetings are usually held onsite and should start with a light lunch.
Introduce a few icebreaker games to lighten the mood and make it a fun event. Close out the meeting with a champagne toast for a successful quarter. Celebrate the Win
Corporate event ideas also celebrate individual wins for departments and small teams. A night out at a local pub for drinks and a meal where the company picks up the tab is appreciated by team members.
Add to the atmosphere by planning the outing on a night when local musical acts are performing.
Remind everyone to drink responsibly. Offer ride shares to ensure everyone gets home safely.
Cheer on the Hometown Team
Sporting events are great ideas for corporate events. Often, corporations invest in suites and skyboxes at sports arenas. When not used by the company bigwigs, celebrate employees, clients, and vendors with an opportunity to cheer on their favourite teams.
Food and drinks get provided by the venue but arrange to have a cake brought in to celebrate different milestones.
Planning Corporate Events on a Budget
You're reading this article and thinking, I'm not a part of a major corporation with a windfall of cash to spend on corporate event planning. Small and medium-sized businesses can pull off enjoyable activities with the right corporate event ideas.
Virtual Training
The world learned during the COVID-19 pandemic that business doesn't need to stop. Technology allowed every industry to keep its doors open in some capacity. What we've learned by going virtual is that great things are possible with a bit of imagination.
With a camera, computer, and internet connection, you can conduct corporate training sessions, engage employees in team-building exercises, and play icebreaker games. Dancing for Dollars
Companies love to give back to the community. Dancing for dollars is a fun fundraiser corporate event idea. Instead of having employees donate, turn the fundraiser into an event.
Set up a dance floor in a common area. Bring in a live band or deejay to provide the music. Employees set a goal for how long they think they can dance, and family and friends donate a set amount for each hour or another set interval, like 15 minutes or a half-hour.
Meet the CEO
Rarely do employees get a chance to interact with business owners or top executives in a company. Meet the CEO event is an idea for a corporate event that doesn't require a lot of money.
Companies with meeting spaces can set up a reception, and employees visit at their convenience. In a smaller company setting, the owner can treat employees to a catered luncheon where they serve the employees.
Ready, Set, Smile for Social Media
We can't deny the effect social media has on the world. Corporations use the platforms as branding opportunities and to connect with their client base.
What better way to show the world that your business is a fun place to work than a photoshoot for employees. Bring in professional photographers, backdrops, and props. Set up the photo scenes around the campus.
Use a photosharing app to allow employees to download their images easily. They can also use their smartphones.
Employees can take as many pictures as they like at the various locations. Create unique hashtags for when they post the pics to social media. Make sure they tag the company so you can share the posts. Ideas for Large Scale Corporate Events
Our final section on corporate event ideas is for large-scale events. Many industries invest in branding opportunities by hosting events for their industry partners. These events sometimes require professional event planners and at least a year to prepare.
Although they get used as marketing and sales opportunity, you should find ways to incorporate fun activities.
Industry Trade Show
Industry trade shows take place at large convention centres and arenas. They often last between several days and an entire week. It's an excellent opportunity to gain sponsorships to offset costs.
To convert a trade show into a fun corporate event, you'll need to loo to the latest technology. Artificial intelligence, virtual reality, and explorations into the Metaverse will garner excitement for the event and boost attendance.
Get Out Into the Community
Every great company has left its mark on its business communities. Having a visible presence in the community not only builds your brand but it's also a way of giving back.
Look for opportunities to support local causes. Sponsor events and purchase booth space. Sponsorships can include hiring a professional entertainer for the event.
What's New on the Horizon
PR events are a way to introduce new products or services. They can take place on campus or at a local venue. Use your corporate event idea to do product demonstrations and hand out samples.
Focus on Enrollment
Employee benefits fairs are essential for your employees. They also require corporate event planning ideas to make it a success. Pulling out all the stops to increase participation at the event can boost enrollment.
Bring out the clowns, musicians, interactive technology, and more to ensure your employees enrol in a plan before the deadline approaches.
Let's Make It a Date!
More than ever, corporate leaders are looking for ways to acknowledge employees' hard work and thank their staff and clients.
When planning corporate events, don't forget about entertainment. Most events get a considerable boost when music is involved.
At Bands for Hire, we meet clients' needs by providing diverse entertainment options to suit your individual needs. Check out our corporate entertainment ideas for your next event.