An Essential Guide to Corporate Event Planning
Details

Category: blog
Updated: 08th July 2022
Are you thinking about volunteering to plan your company's next corporate event? Or maybe you're seeking a career as an event planner. Depending on the company's size, you're wondering if you can pull it off.
Don't let planning corporate events intimidate you. You can have a lot of fun and learn some unique skills in the process.
Building business relationships that last are essential to a company's success. It doesn't matter if you're trying to reach clients, internal or external customers. Getting creative and bringing people together in the same room is still a great way to network.
One way to engage industry partners and help teams build relationships is through professional events. Attendance can range from a few people to a few thousand; it all depends on the type of event.
At its core, your corporate event checklist has five key elements. Each fits into the full scheme of things and will get you on your way to understanding how to plan a corporate event.
This article will provide an essential guide to help you create a memorable experience. Keep reading to discover our essential corporate event planning tips. Five Elements to Use When Planning Corporate Events
Before committing to plan a corporate event, you must first understand the intended outcome. Each event is different, and depending on the objectives, you'll need to determine how to approach each phase.
Managing an event comes with different responsibilities. If you're not an event planner by trade, become familiar with the following stages of organizing a corporate function.
1. Research
When given the task of planning corporate events do your research. Learn what's trending in corporate events. Is there technology you can use to enhance the experience?
Most importantly, gather information on the five Ws.
Who is the intended audience?
Networking events are often for industry partners and vendors. Are these local attendees, or will people need to travel from different cities and states?
What is the purpose of the event?
Are you hosting a product launch, or is the company celebrating a remarkable achievement? Knowing the purpose of the event will guide everything from decorations to speakers.
When is the event taking place?
This question will have a direct on how to plan a corporate event. The more time you have, the more strategic you can be in planning the event.
Where will you host the event?
Securing the perfect corporate event venue is one of the key features of your event. However, securing your dream location can get tricky depending on the time of year the event is held.
Why is the outcome important to the company?
Companies often have good size budgets for corporate events. They want to ensure they receive a positive return on investment.
At the end of each event, you'll need to justify expenses. The company will look at whether the event produced the desired results, which will dictate future corporate events.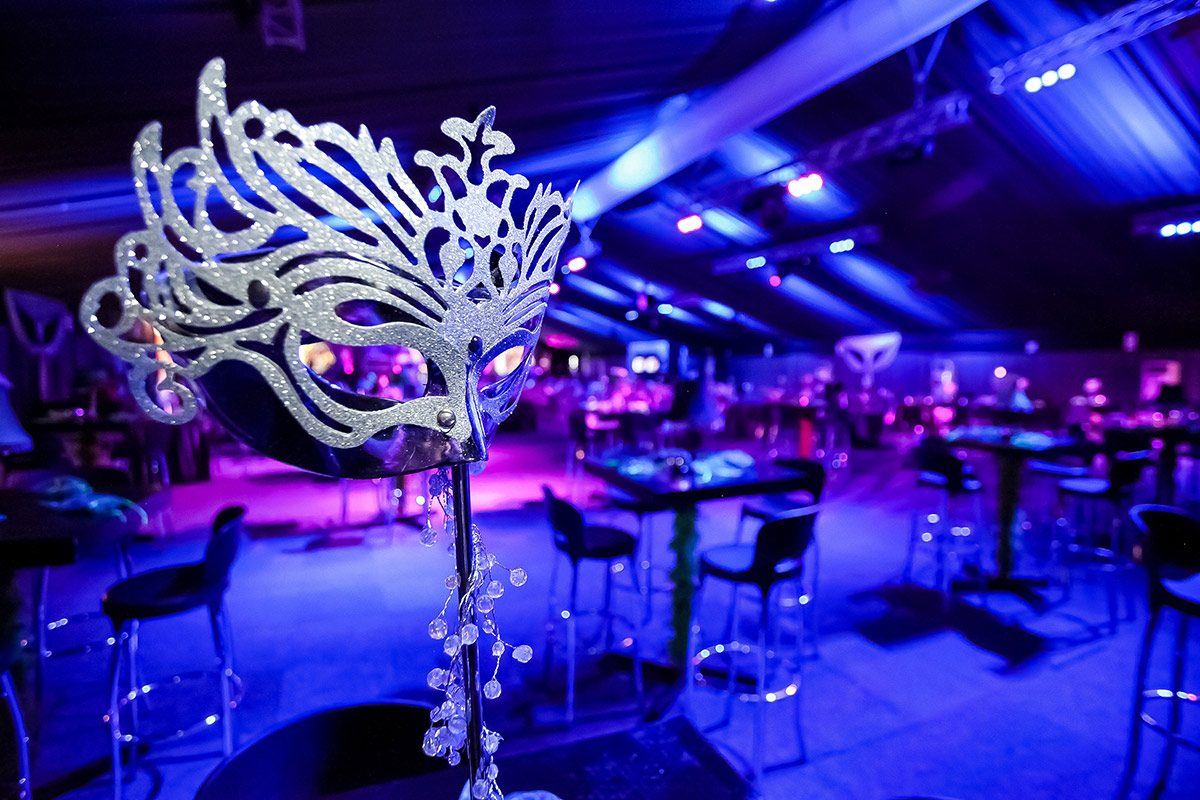 2. Design
Design requires a creative person to help bring the event's vision to life. Before you reach this point, you'll need to have a theme. The theme allows your team to visualize the corporate event venue once everything is in place.
A corporate event checklist is good to have when hosting a themed party. The checklist will help you keep track of the important details and assign tasks.
Remember, the company's goal is to create an experience that attendees will remember long after the event is over.
3. Planning
Event planning is where your project management skills come into play. Planning an event for a small number of people isn't as intense as planning for 100 or more people.
Regardless, you'll need analytical skills and the ability to motivate others. If you're forming a team to work on the planning phase, choose individuals with a wide array of event planning skills.
Having the ability to multi-task is an excellent trait to have when in the planning phase. You'll also need to be able to work well with others.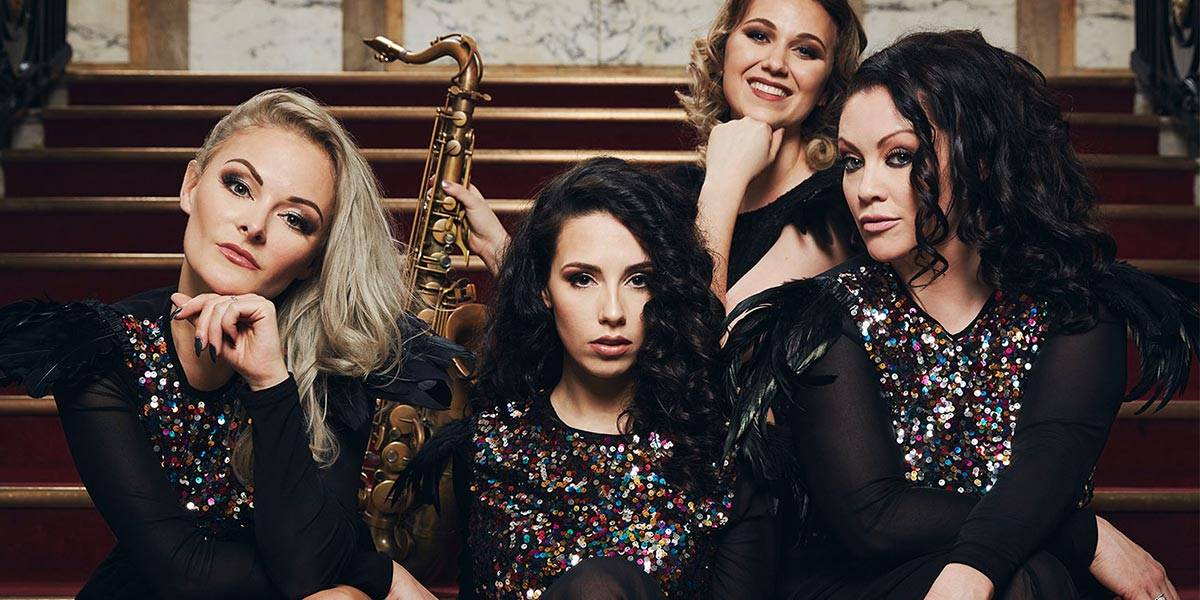 4. Coordination
Event coordination comes with different phases. Once the event planning is complete, the next phase is coordinating the event. The event planner and event coordinator can be the same person.
The coordinator oversees the event and ensures everything goes off as planned. The individual in this role is on-site before, during, and after the event ends.
Whereas most event planner duties are internal, the event coordinator will work more with outside vendors.
5. Evaluation
The final element is evaluation. Always inspect what you expect. Evaluate results as you progress through each phase of corporate event planning. Refer to your corporate event planning checklist to ensure all tasks are completed on time and to a high standard.
After each event, host a debriefing with team members to discuss the event and brainstorm ways to improve. Ask for feedback and share your assessments. Types of Corporate Events
Now that we've gone over the basics of corporate event planning, let's get into the different types of corporate events.
Internal Events
Internal events can range from a leadership breakfast to the company's holiday party. The larger the corporation, the more opportunities exist for events. These events include:
Shareholder meetings
Executive retreats
Training sessions
Employee recognition
Employee appreciation week
Product introduction
Benefits fair
Internal events are typically held on campus and are limited to employees, with a few exceptions.
External Events
Working with internal customers is easier because you're familiar with your company's team members and culture. Plus, most of your events will be held on-site. When it comes to external events, the likelihood of hosting off-site events increases.
Here are popular external corporate events.
Trade shows
Conferences
Networking events
Charity events
Client appreciation dinner
The pandemic impacted both internal and external events. Event coordinators had to shift their event planning skills to incorporating virtual elements. Expect to see virtual event trends continue.
Later, we'll get into how technology streamlines event planning.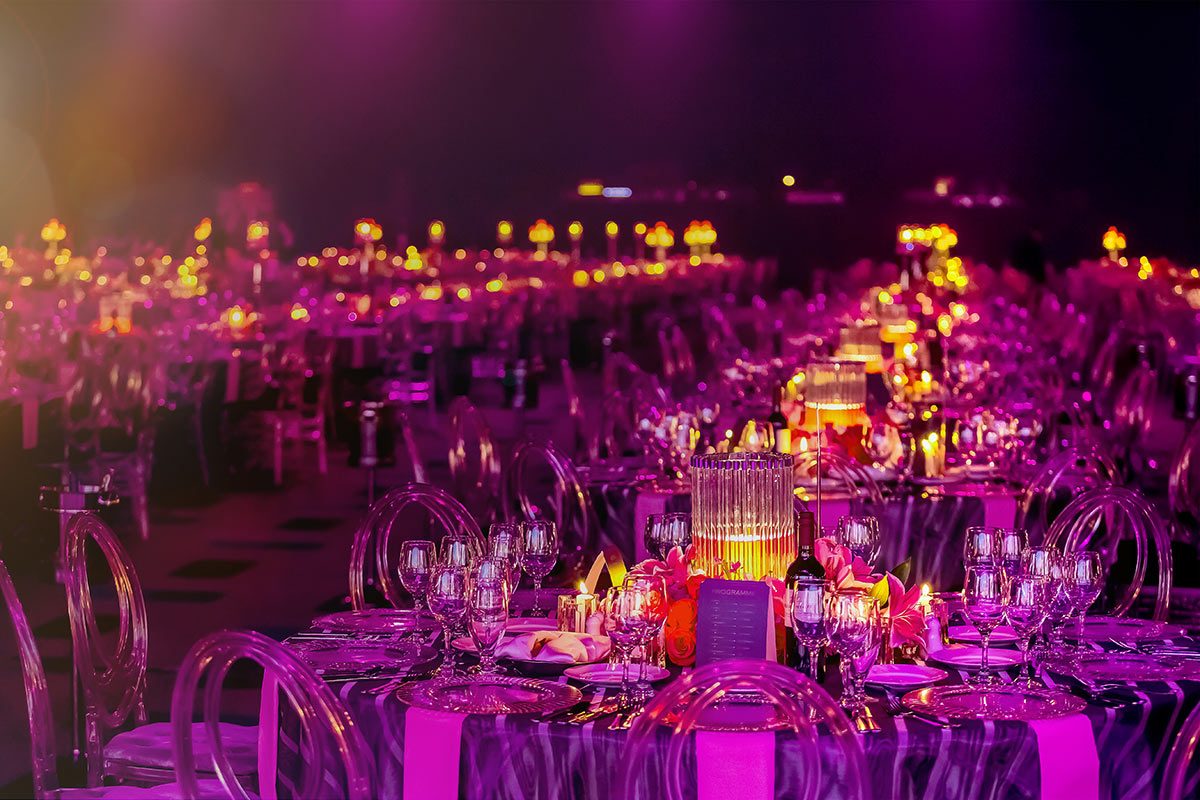 Hard vs Soft Skills
Event planning, in general, comes with hard and soft skills. However, as you focus on the type of event, you'll realize some skills are utilized more than others.
Soft Skills
The soft skills you'll need include a basic understanding of event planning. These are the five elements we discussed earlier.
Planning corporate events also includes being a good communicator. You'll need the ability to communicate well with both internal and external customers. Good communication skills are essential when it comes to negotiating with vendors.
Being a good listener is another great asset. To plan an amazing event, you'll need to understand the purpose of the event and the expected results. Good listeners can focus on the expected outcomes and understand each event is intentional and serves a purpose.
Possessing over-average organizational skills is a must. In addition, event planners must maintain order throughout the event planning process, and this is where having a checklist for corporate event planning comes into play.
Working well under pressure may seem like a difficult skill to master, but it's a characteristic that all event planners should possess naturally. When you're spearheading the event, you understand anything can go wrong without a moment's notice.
Your team depends on you to think fast and develop quick solutions to keep the ball rolling.
Hard Skills
Hard skills are your technical skills used to streamline the event planning process. Today, event planners must be tech-savvy, and they also need to be great communicators.
Written skills are vital to your success. You want to be able to communicate effectively to executives and team members. Possessing good written skills also ensures you're expressing things clearly and concisely.
Understanding the latest technology will go a long way in making your event run smoothly. When planning an event having the ability to use mobile devices to communicate and update your corporate event checklist is a must.
Social media is a great tool for event planners if the company utilizes it in business communications. Event planners can use social media to promote trade shows charity events and run targeted ads.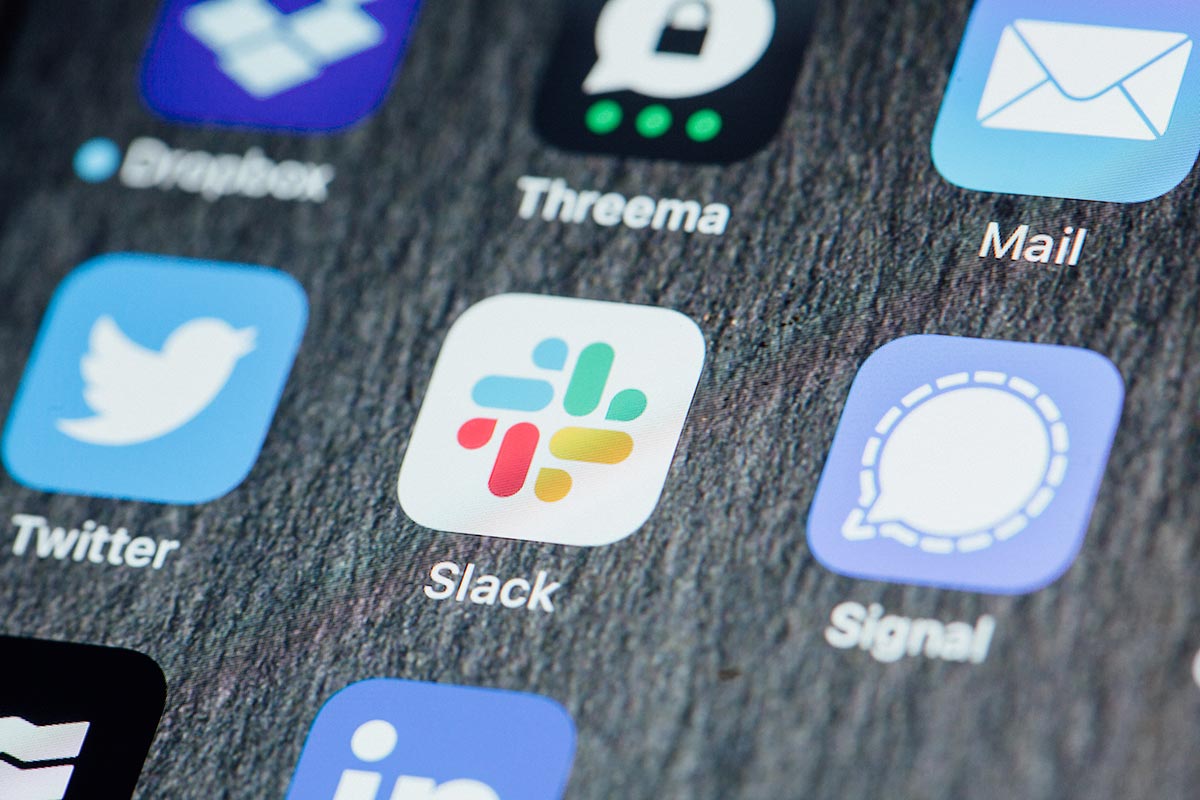 Utilizing Technology for Event Planning
There is a lot of software available today that wasn't on the market twenty years ago. Incorporating applications that help teams communicate is vital to the success of your event, and it's also a great way to keep track of progress and spending.
Event planning software is proven to impact corporate event planning positively. The right software can improve attendance, enhance productivity, and help keep tabs on your spending.
The key features to look for in event planning software include:
Automation
Accessibility
Event diagramming
Event registration
Group registration
Online payment processing
Global payment options
Event analytics
There are plenty of event planning software options on the market. You may need to invest in more than one app to ensure you have everything you need. Determine which features are important to your industry and choose which products fit your needs.
Conceptualizing the Event
It's time to put your design elements into play.
In other instances, there isn't a theme, like trade shows and stakeholder meetings. You'll still have a list of bullet points to check off.
Here are the fine points of conceptualizing corporate events.
Stakeholders
Understanding who the stakeholders are for the event is vital to your success. Stakeholders aren't only the company hosting the event. They are the participants, sponsors, media if it's a community event, plus the community.
Your goal is to impress the stakeholders with your knowledge and expertise. When they leave the event, you want to rest assured all of the intended outcomes have been met. Team Members
Corporate event planners can't pull off events alone. They require a team of individuals that are reliable and have specific skills.
Building your team to create the perfect event is a talent of its own. You'll want people who understand your work ethic and share your commitment.
Roles to consider include:
Accountant
Admin assistant
Decorations/Props designer
Logistics
Publicist
Set-up/breakdown crews
Social media manager
Cleaning team
During the conceptualization portion, you'll create a schedule and outline where every team member is during the process. Include the duties they'll perform.
Choose a Theme
The fun part of planning corporate events is planning themed events. Just because it's business-related doesn't mean the event can't be imaginative.
Quickly increase participation and engagement by hosting an event centred around something trendy. For example, a popular movie, pop culture, or a national holiday.
Themed events are not only for large gatherings. Raise the bar at corporate board meetings and take the edge off the serious matters being discussed.
The theme for the event may be given to you, or you might be responsible for creating one. Always consider your audience and corporate culture. Stay away from controversial themes that could offend guests. Creating a Realistic Budget
All event planners would love access to a Black Card when planning corporate events. Companies have budgetary restraints for a good reason. Corporate events are intentional, and all have an underlying goal that benefits the company.
The cost of the event cannot exceed the goal. For example, an employee appreciation event celebrates employees for the company exceeding their financial goals. You don't want to spend the entire excess in revenue on the event.
The company will provide the event planner with a budget in most instances. Any amount over the figure given will need approval. It's to your benefit to create the best event with the monies allotted to you.
Ensure there are checks and balances in place. Use accounting software so you always have detailed financial records.
Establishing a Timeline
Understanding how to plan a corporate event weighs heavily on your organizational skills. Establish a timeline for accomplishing tasks leading up to the event. Don't be afraid to delegate duties.
Having a timeline is a way to get your team to commit to staying on task. This is where having event management software can help your teams. As deadlines approach, send reminders and follow-up to ensure goals are being met.
Address issues as they arise. Once you start falling behind, it becomes harder to get back on track.
Check-in personally with your team. Don't always rely on emails, text, and instant messaging. Pick up the phone and have conversations.
Interpersonal communication is a valuable asset when working with a team. It allows you to feel the pulse of your group and understand if people are feeling overwhelmed and being upfront about their progress. Secure the Perfect Venue
As mentioned earlier, securing a venue is a high priority. Your corporate event venue can make or break the best-planned corporate function. Early in the process, consider locations for off-site events.
If you're planning a holiday party, you may need to book the location a year or more in advance. Read your contracts for cancellation fees and other incidental costs. Deposits are required to hold reserve venues.
Make sure the venue can accommodate your maximum number of attendees. Ask if they can move the event to a smaller room if you cannot reach your attendance goals.
Prepare an event venue checklist to ensure you're asking pertinent questions. The event could require audio and visual set-ups, a stage, kitchen access, outdoor lighting, and electrical outlets.
Accessibility to the event space for set-up and breakdown is in addition to the event times.
Choose a Caterer
Other key elements of creating concepts for your event include planning out your menus. Will in-house food services cater for the event, or will you need to bring in a caterer?
Themed events require a menu that matches the theme. The menu should fit the occasion and the theme. Choose cuisine that's appropriate for the time of day.
If you're hosting a Mardi Gras-themed event, the menu must include popular New Orleans-style dishes. You'll also need to make considerations for attendees with dietary restrictions.
Select the Entertainment
Entertainment for a corporate event can range from a laid back jazz band as guests arrive, to a lively function band in the evening. With the formalities of the day over, it's essential to reward your guests with an evening of entertainment, ensuring your event is fondly remembered by all involved.
Choose your entertainment early in the process so you can secure the best talent, many musicians and bands take bookings over 12 months in advance.
Create a Guest List
When companies host events centred around employees, they may have certain restrictions. These events could be geared towards certain groups. Defining the guest list is the responsibility of the company hosting the event.
A holiday party will include everyone working for the company. However, a marketing event is limited to sales and marketing team members and executives.
Planning corporate events like trade shows or conventions will attract industry partners, vendors, and business owners. A community event is open to the public, but invitations are sent to key people.
Create the guest list at least three months before the event and verify you have updated information.
Send Out Invites
There are numerous ways to send invites. Personal invitations still require a card sent in the mail. Less formal methods include emails, social media, and invite apps.
For company functions, it is standard to send invitations via email. The company will also want to post information on their intranet and company newsletters.
Community events will require extra work. If the company can land local interviews, that will boost attendance for the event. Methods like press releases, radio, television, and print ads, are important.
Invitations go out three to six months before the invite. You'll want to have a process in place to follow up with invitees that haven't RSVP'd at least a month before the big day.
Verifying attendance early allows you to notify the venue of changes in your original count.
Arranging Accommodations
Corporate event planning that requires guests coming in from out of the area will need accommodations. As part of your duties as the event planner, you'll need to assure travellers have airfare, transportation, and lodging set-up.
Corporations generally have relationships with various vendors to ease the process. Market the Event
The event planner for corporate events may not be responsible for marketing, but they should have input. As the planner, you want your concepts to transfer to every aspect of the project.
Corporate event planning tips for marketing an event include:
Social media
Email marketing
Print advertising
Digital advertising
You can't plan a successful event if no one knows about it. Use marketing mediums that fit your event structure. Here are a few corporate event planning tips for marketing.
Social Media
A corporation's social media channels are a perfect platform for marketing community events, trade shows, and conventions. Social platforms offer businesses various tools to cater their ads to a specific audience.
Facebook allows users to create event invites. They encourage businesses to create groups from their business page. You can create a group for attendees and share important updates.
You can also live stream on several platforms, which is a great way to promote the event.
Email Marketing
Use email marketing to announce your event. Emails are a great way to keep attendees updated and to send reminder messages. Include features that allow registration and payments when required.
Print and Digital Marketing
Create engaging high-resolution images and videos to market the event. You want to give all marketing pieces the who, what, when, and where. Include the company's website and contact information.
Repurpose content to cut costs. Use images in print material, social posts, and email marketing. Videos can also go on social posts, emails, and digital ads.
Cheers to a Memorable Corporate Event
Planning corporate events is both challenging and rewarding. These tips are sure to get you well on your way to becoming a prominent corporate event planner.
A week after the event, schedule a debriefing. This is where you'll discuss the event and brainstorm what improvements are needed for future jobs.
Need entertainment for your next event? Get in touch to discuss your requirements, and our team will be happy to help.