How to Plan an Awards Ceremony in 5 Simple Steps
Details

Category: blog
Updated: 16th September 2022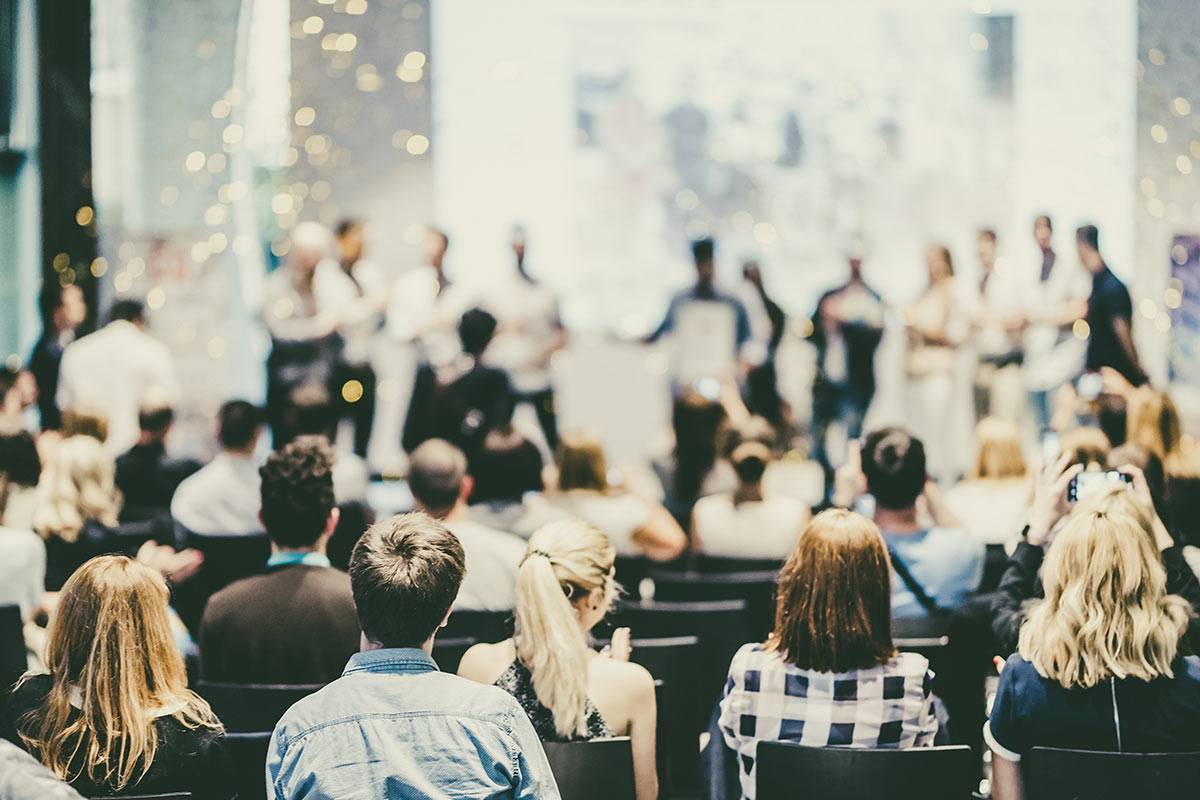 Are you thinking of celebrating success, talent, and achievement in your organisation? Perhaps you want to appreciate your employees or acknowledge the people who matter most in the industry. If so, then an awards ceremony can help you achieve that.
Award ceremonies are popular across all sectors to celebrate individual, team, and company success. The ceremony can go a long way to boost employee morale and improve public relations for your organisation. But coming up with a successful and memorable award ceremony isn't always easy.
Awards Ceremony Ideas
Award show planning is entirely different to most corporate events. From choosing a venue, awards, theme and host, to entertaining guests, an awards ceremony can present a unique set of challenges. While the event should be engaging and memorable to all attendees, it also needs to meet the needs of your sponsors, clients or associates.
While your awards ceremony doesn't have to be as glamorous or lavish as the Oscars or Grammys, it needs to have the wow factor.
So, how do you create an unforgettable award show experience for your guests?
Here are some award ceremony ideas to create a successful and memorable celebratory to get you started.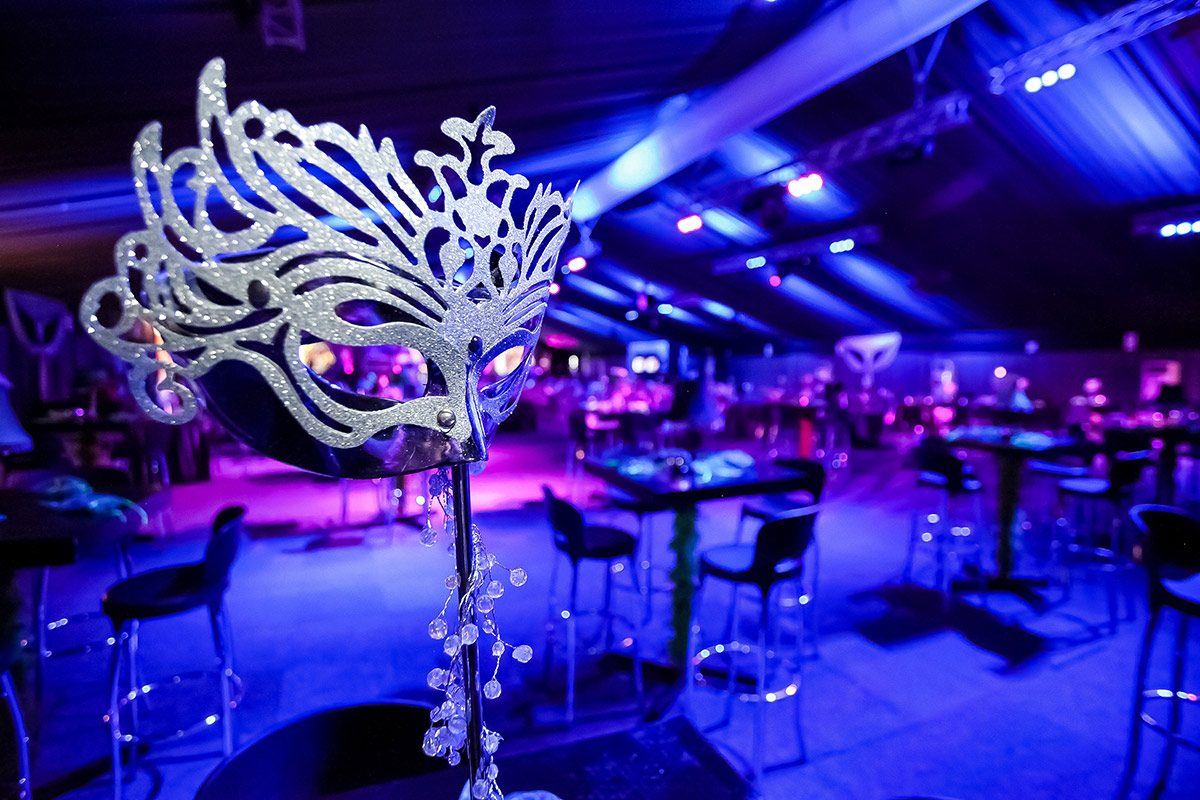 1. Choose the Right Theme
One of the key issues to consider is to avoid splitting the audience into observers and nominees. While the event might be entertaining for candidates and those awarded, other audiences might feel left out. Add a creative theme to avoid this negative pattern and make it an all-engaging event.
Create a successful award ceremony by building a fascinating experience for the whole audience. The right event theme can deliver your audience with an out-of-this-world experience, from unique entertainment to exploring new traditions and cultures.
However, picking a blending theme for your audience can be challenging if you don't understand your audience well. Thus, before you choose a theme for your ceremony, study your guests and understand what will cut across most of them, if not all.
With an awards ceremony theme, you get a blueprint to base the rest of your planning around. A theme will inspire creative ideas making your event stand out. Also, you get a myriad of options to colour your event.
So, no theme perfectly suits your event plan? Well, you're at freedom to explore the unique and crazy ideas that might serve you better.
To help inspire your creativity, here are some awards ceremony themes to consider:
Masquerade Theme
Are you looking for an old-school-themed event? Masquerade theme it is. This theme has the unique power of uniting an audience by understanding a classic idea.
Flower-filled vases, beautiful red carpet, and even mysterious masks can add a romantic touch to your event. Medieval Party
If your audience allows, you can give them a 'travel back in time' kind of experience at your event. This includes a splendid medieval-style dinner featuring rich colours, dishware, and roasted meats. To complement the atmosphere, add a smooth soundtrack and candles.
If you opt for a medieval party theme, you can't leave out a performance. In medieval times, entertainment was a significant part of any event. To recreate this entertainment style, delight your audience with fire performers and jugglers.
Also, the visual aspect is another key element to include in your medieval-themed award ceremony. Utilise backdrops and props to transform the venue into a real medieval setting.
Yoga Themed Event
Is your organisation focused on healthy lifestyle and sustainability values? Perhaps you want to reflect this in your corporate event. If so, then include a yoga theme in your awards ceremony.
Invite yoga trainers to teach the audience moves on-site to make it even more enjoyable. On your program, include a few notes about the benefits of practising yoga, and proceed to have a yoga contest for your guests.
However, the yoga theme may not be perfect for every award ceremony. Some of the events where this theme fits perfectly include:
Sportsman of the year award
Green company competition
Self-love awarding
Social responsibility ceremony
Consider Nature Theme
Do you plan to have your award ceremony reflect your corporate sustainability? A nature theme featuring recycled items, organic foods, and natural lighting could colour your event. This can help your organisation stand out and create a solid reputation in the industry.
Also, consider awarding your candidates with green prizes such as yoga retreat tickets or electric bikes. Also, ferry your guests to and from the event venue using green transportation. And don't forget to invite local farmers who will complete the nature theme with organic catering.
Party on Mars
If you are in the events industry, you already know the power of modern lighting technology. From gobos, LED, or pinned lighting, you've got numerous tools to create an event in "outer space" style. You can even request your guests to wear a spaceship dress code to transform the event completely.
You aren't limited to these themes only; use them to inspire a tailored theme for your ceremony. 2. Choose an Event Venue for your Awards Ceremony
One of the utmost considerations when planning for your awards ceremony is your venue. The type of venue you pick for the event will affect its overall success.
When picking a venue, consider the number of guests you expect and your budget. Also, the theme of your ceremony and the experience you wish to offer to your guest impact your venue choice. Typically, award events are upscale events held in art galleries, banquet halls, museums, or other elegant venues.
However, if you have a traditional or classic theme for your event, choose a venue that complements the theme. When choosing an award ceremony venue, it's imperative to know what to look for and how to go about it.
To find the ideal venue, here are some of the questions to ask;
Are There Full AV and Branding Capabilities?
Your awards show is sure to be one of the key highlights of the year for your clients, employees, and the event industry. Your event will be an excellent opportunity to market your organisation and promote its brand message. You want your audience to learn more about your organisation as they enjoy the event.
However, this won't be possible if the venue you pick doesn't facilitate erecting signages and other promotional materials. The venue should offer you the opportunity to brand your awards event with your brand imagery.
You'll also need to consider your AV requirements such as sound, backdrops and visuals. Does your venue have an in-house PA system and do they provide a sound engineer? If not, you'll also need to look into options to hire an AV company that can accommodate the sound requirements of your award show and entertainment.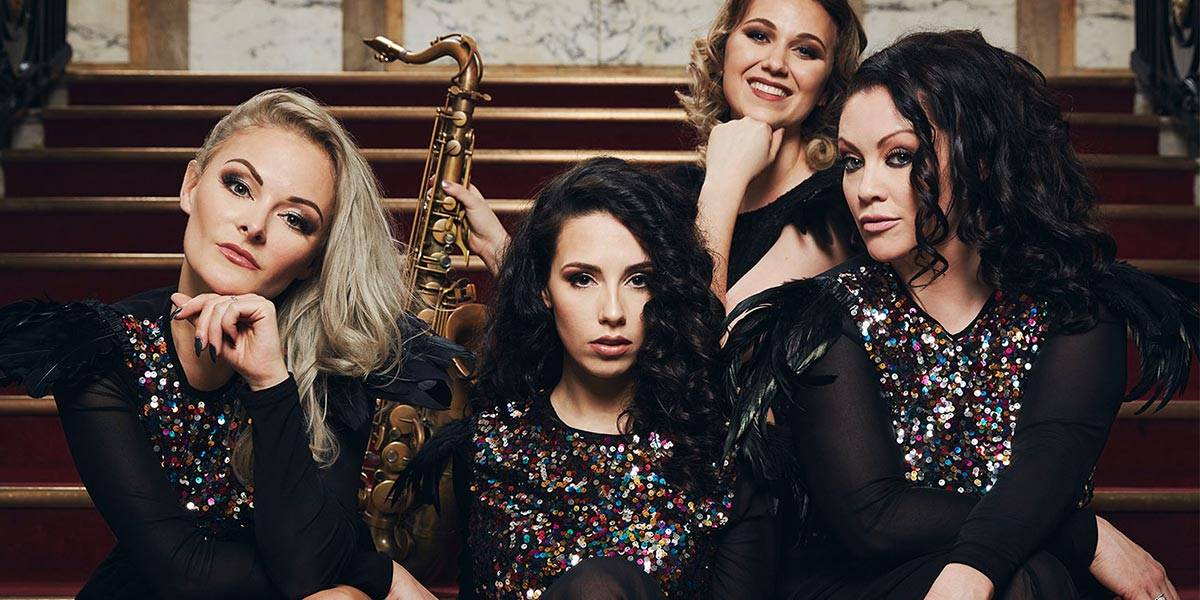 Is the Stage Area Large Enough?
In an award ceremony, the event's climax is presenting the awards. The venue you choose must accommodate all the presenters and award winners without squeezing in. You don't want to organise a superb event only for the stage to let you down, do you?
The ideal venue should be large enough to allow award winners to take photos. Photos of the event are likely to circulate on social media afterwards, and you don't want to create a negative image of your company. The venue should not only be expansive to accommodate your guests but should be impressive enough to glamourise your event.
What Kind of Entertainment Is Available?
Before you make plans for your entertainment, check if the preferred venue includes some form of entertainment in the package. By picking a venue that provides entertainment tools, you can save on costs. Thus, it might be good to choose a venue with built-in entertainment.
This might include a full red-carpet experience or after-party DJ to keep your guests entertained.
Are There Good Transport Links for Your Guests?
When choosing your event venue, check that it's easily accessible for your guests. If you pick a location that's inconvenient to your guests, chances are some of them might not show up.
If possible, organise transport means to bring guests to the event and take them home. Otherwise, choose a centrally located venue with sufficient transport links for guests.
3. Choose Your Entertainment
When planning your ceremony, you want to make the event something your guests can look forward to. This means the ceremony must be more than just awards - and this is where your entertainment comes in.
An award ceremony risks being slightly dull if all it entails is announcing winners and posing for photos. While a cocktail hour and formal dinner are always a great idea, why not include stage acts such as stand-up comedy or a live swing band.
Regardless of how beautifully you've planned for your event, it might feel bland without entertainment. Here are some entertainment ideas for your event.
Hire a Live Band
Live music is one of the best remedies to alleviate boredom in your coming award show. A performance by a professional group of musicians, such as a string quartet, can be a great opener to energise your attendees and set a high mood. Also, live music will help you maintain a fun atmosphere throughout the ceremony.
Some guests might feel left out during the actual award-giving part, and boredom starts creeping in. In such instances, a live band can come in handy to keep your guest entertained.
Create Thematic Musical Stings
Short excerpts of music can help transition award segments to keep guests hooked. However, make sure your choice of stings aligns with your event mood and styles. Also, you can have an artist compose specific music meant to suit your ceremony.
Organise Games
Gone are the days when the audience attended an event just to watch. Today's audience is filled with individuals who love enjoyment and fun. Thus, engagement becomes a key element to your event's success.
While you want to engage every guest, it isn't always easy. Event organisers should consider some creative engagement and exciting games involving the whole audience.
For instance, you can come up with "Leo challenges" where your guests can participate. This may include asking them to give funny ideas of what every candidate should do to win an award. This keeps them actively involved in a public event and creates unforgettable memories.
Also, you may decide to come up with a fill-in-the-blank activity. Here, you pick out guests and present them with an incomplete speech, and they are supposed to come up with a complete story. This might include adding several plants, animals, or flowers names.
Remember, you are not limited to what fun games you can have. Just make sure they will be interesting to your audience irrespective of their age, gender, or profession.
Musical Guidance
Suppose you go touring in a foreign city where you need someone to show you around. The very first decision will be hiring a local tour guide, right? Well, this is the role of music in an award show, guiding attendees through the event.
You'll want to accompany your ceremony with the right music to shape the mood and keep the audience tuned in. By just listening to the music, a guest should know what's happening at that specific time.
You'll want to hire musicians who have experience with professional events, can take a cue, and know how to react if the unexpected happens.
Here are some music ideas to consider to spice up your event and keep the audience lively throughout the show.
Special Lighting Effects
Creating unique lighting effects can be more than just a wow element for your event. Well, these lighting effects can create the best atmosphere for your guests to take and share photos. This becomes a post-event marketing stunt that can make your organisation stand out.
One of the best ways to create an entertainment activity with lighting is staging a light show. Treat your attendees to an awe-inspiring lighting performance. This could happen just before winners are announced, and results are being summed up.
Proper planning is key for an impressive lighting performance. Engage a lighting engineer who will help prepare and manage the lighting show during the event.
Also, consider using motorised structures to create a memorable event. You will utilise a lighting show to produce a stunning effect through movement. The lights are connected to programmed motors, which move in specific directions to create a breath-taking show.
When it comes to awards event entertainment, you've got a variety of tools to banish boredom and keep guests tuned in. 4. Present Your Awards and Trophies in a Meaningful Way
Receiving a trophy or award is always a special moment for everyone. Making the ceremony memorable becomes even more meaningful to those receiving the awards.
There are a few ideas to get you started to make the moment feel special and unique for the award recipient.
Shopping for Awards Early
It's always a good idea to order your awards early and ensure they arrive at least a week before the ceremony. This way, an award that is damaged, broken, or with a misspelt name can be replaced. If such awards arrive a day before or on the ceremony date, you may end up spoiling the ceremony.
Personalise the Awards
Have them personalised to create a more unique and personal experience for those receiving the awards. This may include having the recipient's name, picture, or achievement engraved with laser on the award. Such a trophy creates an indelible memory as the award will always remind the recipient of their recognition.
Recognise Team Players
If colleagues helped an award recipient attain a high level, try to recognise them as well. For instance, you can have a team member present the award. This makes them feel honoured and that their team appreciates their efforts. Prepare a Personal Speech
Another unique way to make awardees feel special is by preparing a speech about their achievements. A special praising speech mentioning their achievements can create a lifetime memory. Rather than just outlining their achievements, include a story of how they attained that success.
Make Recipients Feel Special When Receiving the Award
Have the recipient stand next to you on the podium when presenting the speech and award. Embrace them with a hug or handshake if appropriate. Also, have a picture with them so that they can always have a memory of the special experience.
Presenting the award in a gift box can also make the recipient feel special. Apart from making the award special, a gift box makes it easy for them to carry the reward home.
Acknowledge the Recipient
Appreciate the awardee either by surprise or by telling them directly. With a surprise approach, mention the accomplishments, qualities, and story without mentioning their name. This allows other audience members to guess who the recipient is.
Direct appreciation involves telling the audience about the awardee. This is especially true when the audience is unfamiliar or unaware of the recipient's accomplishments. In this case, acknowledge the winner and the reasons for receiving the award.
Provide a Certification
By presenting the award with certification, the giftee can showcase their achievements either at home or office. 5. Invite Your Guests
When organising an event, don't wait until everything is ready to send invites. Taking this approach means your guests may receive the invite late and not be free to attend the event. In case you are too busy making other plans, hire a professional to do the heavy lifting.
When inviting your guests to the event, there are numerous modern ways to do it. Each of these methods ensures your guests get the invite on time and can make the necessary plans to attend the ceremony. In the invite, include any special information such as recommended dress code or anything the guests are supposed to bring along.
How to invite your guests:
Phone Calls
One of the most common, effective, and affordable methods to invite your guests is making a phone call. However, this method can be time-consuming, and some people might forget about the invite.
Print Invitations
Also, print out ceremony invitations to send to your guests. Here, you'll have the chance to create a design that matches the intended award ceremony theme.
While printing invitations can make the process expensive, it brings a personal feel to the invitee. Also, check the layout of the printed card to confirm the information is correct.
To have peace of mind that all the intended guests are invited, and correct information given, work with a professional in the field.
Use Email
Emails are convenient, modern, and fast. Also, it's the cheapest way you can invite your guests, and you also save time.
In addition, you can explore your creative ideas and show imagination in the invites. For instance, you may write your invitation on a balloon, calendar, vinyl record, online postcard, or even paper aeroplane.
Regardless of the invitation method you use, there is some key information to include:
Event name
Program
Speakers
Address
Date of event
Short description of the event
Ticket prices
Duration of event
Name and contact details of organisers
The Above Are Award Ceremony Ideas to Consider
An awards ceremony can be the best way to award individuals for their success, dedication, and hard work. However, to create a thrilling and astounding experience for all your attendees, you must get it right in awards ceremony planning.
Use these award ceremony ideas to plan a successful event.
Are you looking for live bands and musicians for your event? At Bands for Hire, we've got you covered. We're a one-stop entertainment agency providing live bands and musicians for every occasion. Contact us today for enquiries.