How to Plan a Birthday Party Like a Pro
Details

Category: blog
Updated: 16th February 2023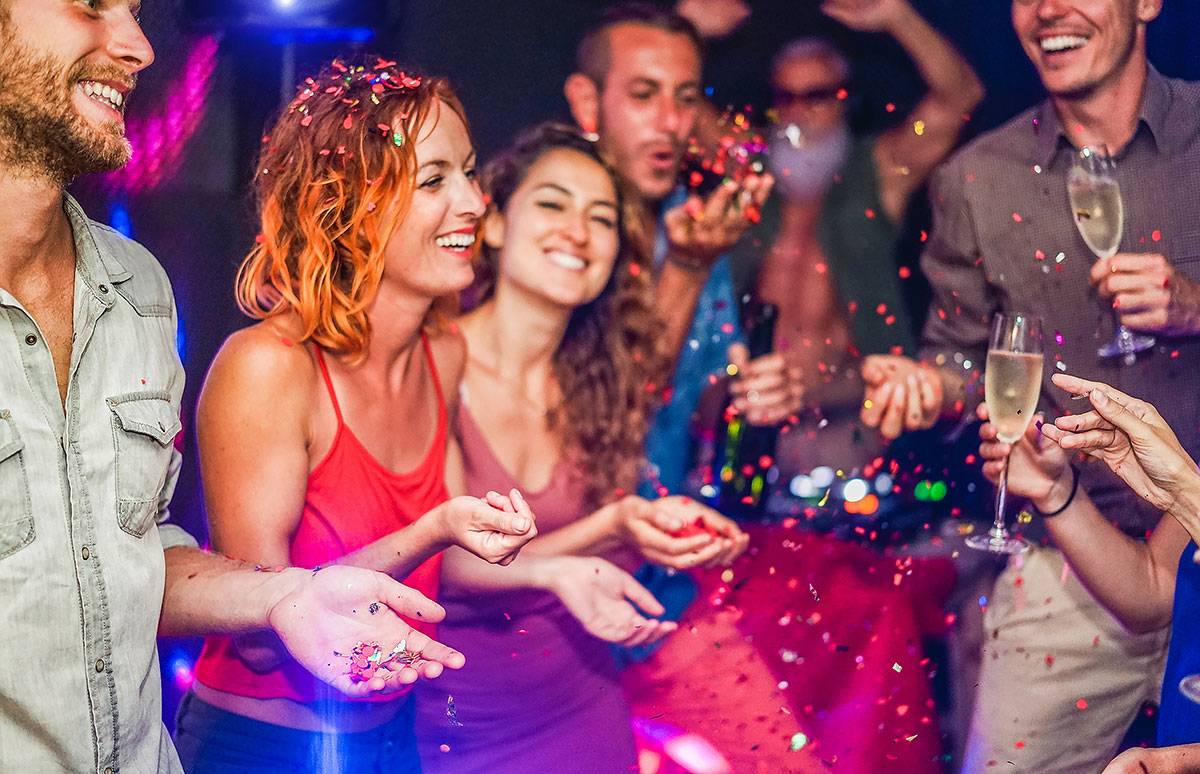 You've got a grand occasion coming up and you know you should be party planning ... but where do you start?
What you need is a party planning guide. How to plan a birthday party can be a bit overwhelming, but once you break it up into smaller tasks, it becomes a piece of cake. Yes, that's a pun.
If you're facing party planning for a Big-O birthday and it has you in knots, fear not! Follow these steps to delight your guests and feel your stress melt away faster than the Fairy Godmother kitted out Cinderella for the ball.
3 Months and Counting ...
Start early! If you're new to party planning, or the event is a whopper with many people and activities, slide the timer back a few months to allow yourself more time.
Keep this in mind when booking venues as well. Some larger, more popular venues may need to be booked much earlier on. 1. Pick a Party Theme
Do you really need a theme? The short answer is yes! Event themes aren't just for your niece's birthday parties, adult parties need them too. A theme is like the spine of an event that everything hinges off, such as:
Venue
Decor
Activities
Catering
Dress code
Knowing that you need a theme, and being able to choose one are two different things. The options are endless but to help you decide, consider these aspects:
Formal or informal?
What does the birthday person love most?
Is your theme decorative, or will it filter through to activities?
What season is the party happening in?
Do you have an activity in mind that would dictate the theme?
Here are some fun event theme ideas to consider. 2. Decide On Your Budget
The next big thing is to decide how much you want to spend on the occasion. The amount you're willing to set aside for your party budget is completely up to you.
A successful party doesn't depend on the amount of money thrown at it. A well-planned party on a shoestring can be one of the most memorable. By the same token, having a bit extra to spend on special touches can make for a night to remember.
Once you've worked out on amount, put it into a spreadsheet and track it every step of the way. Parties can be money-gobblers, but staying on top of your spending will help you make decisions. (Do you really need those cute diamond-topped twizzle sticks? Checking your figures will make that decision for you!)
3. Choose a Date and Time
Start with a few dates that would work for you. Have some backup dates picked out before you book the venue in case the venue isn't available on your ideal date. If you're collaborating on the party planning, run the dates by the rest of your team, in case there's an obvious clash that you're not thinking of. 4. Book A Venue
If you don't have a venue in mind, the internet is a great place to start. As you're scrolling, make sure to read reviews that customers have written. You'll quickly get a feel for the place.
When you contact venues, keep this list of questions in mind:
How many people can the venue accommodate?
Does the venue suit the style of your event?
What services are provided for the rental you're paying?
Is there a great view?
Does the venue allow outside vendors?
Is there a minimum spend per person requirement? (NB! This could blow your budget!)
Is there enough parking space?
Find a venue that suits your theme. Whether it's bowling, boating or backpacking up a small mountain for a stylish picnic, the right venue sets a tone for your party.
5. Decide on Your Guest List
Who are your party people? Pop them on the list!
Matching your guest list to the budget and venue is a little bit of a juggling act. Start wide and make the list as inclusive as possible. Allow those on the fringe to drop off if you need to adjust for budget or venue reasons.
Send out electronic save-the-dates or early so that people can book out that time ahead of time. This is especially important if you're inviting people from out of town who would need to make travel and accommodation arrangements.
6. Book Entertainment
If you have your heart set on live music, choose and book your favourite band early as they get snaffled up quickly. Not sure what type of birthday party band to choose?
50 Guests
For a smaller soirée, you want a vibe that is a little more intimate. The warm combination of voice and guitar of an acoustic duo delivers just the right level of vibrancy, without over-powering the gathering.
100 - 150 Guests
A bigger crowd will benefit from the larger sound of a contemporary party band. Known to bring the party with them, these musos fill the dance floor with their songs and inject life into an occasion.
Summery Outside Events
For larger events that take place outdoors, nothing beats the full-body sound of a jazz band or string quartet. Fill the marquee with lyrical riffs to delight your guests and make it a night to remember.
Other Entertainment
In addition to live music, adult party ideas can include all sorts of games and activities that help the guests get to know each other and make everyone feel more comfortable.
DIY pizza stations
Themed photo booth
Trivia quizzes
Karaoke
Bandeoke (What is Bandeoke?)
The best party entertainment should involve everybody to the extent that they're comfortable participating. It's a bonus if the activities lead to lots of laughs. If you're stuck for ideas, think through some of the kid's party games and figure out how you can upgrade them for adults. 7. Book a Photographer
Photographers are a standard part of wedding celebrations, but why not capture the moments at a birthday celebration too? While Aunty Daisy's blurry camera snaps make for a nice memory, a professional photographer will deliver shots that can be framed and hung on your walls.
A collection of exquisite party photos can be used to make a collage that can be sent to all guests with a thank you note after the party.
8. DIY Party Decor
If you're the hands-on type of party planner who loves to dive right in to make the party look gorgeous, now is the time to stock up on your supplies. this gives you plenty of time to nail all those hand-made elements that will make the party special.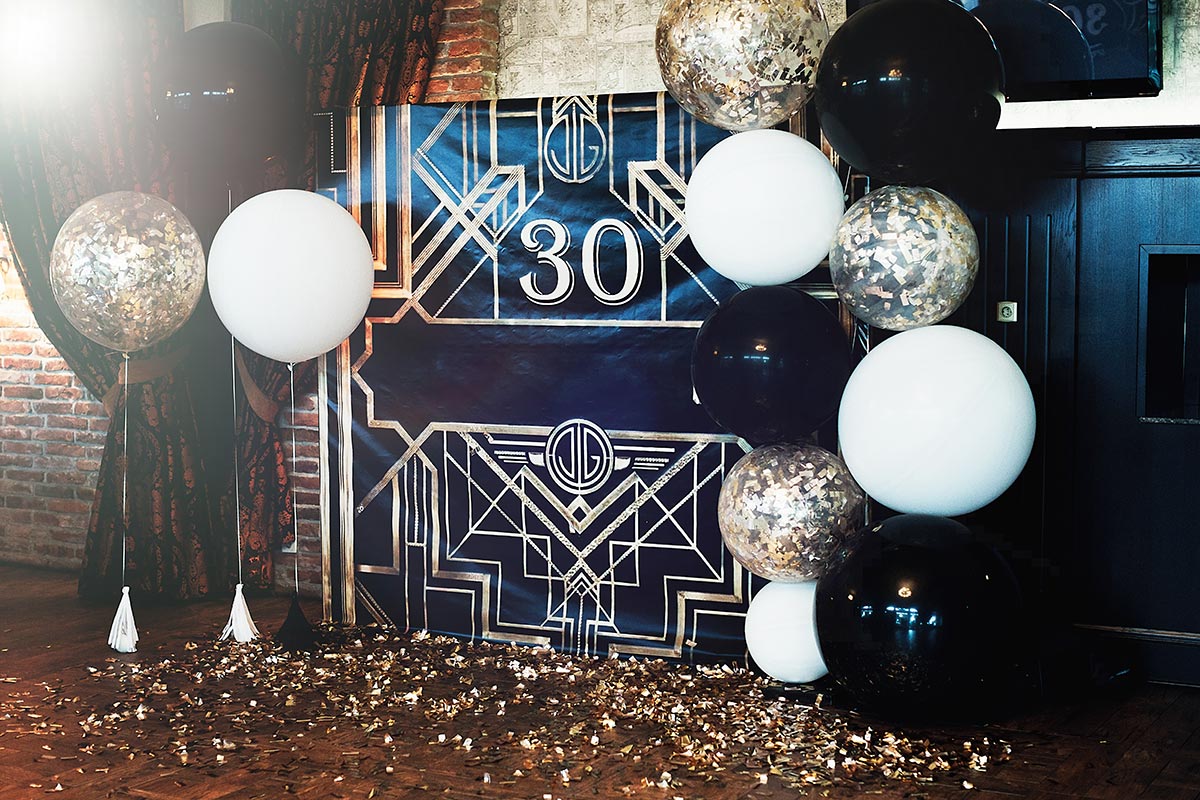 1 Month and Counting ...
You've set up the framework, now it's time to start filling in all the details. Don't let stress or worry steal your joy. Take a few moments to soak in the feeling of creating something wonderful. There, that's better. Now back onto planning.
1. Send Out Invitations
You can go the traditional route of sending printed invitations through snail-mail. The nice part of sending out something physical is knowing that your event will likely take centre stage on the fridge as a reminder! Factor in printing and postage time when you send these out.
Going green is becoming more popular too. There are online invitation services available that will let you design and send invitations, track the RSVP's for you, and even send out reminders. Your event won't be up on the fridge, but it will show up on their phone which is also effective.
2. Place Catering Orders
Put in your orders for drinks and non-perishables. As your RSVP's come in, you can always adjust your final order if necessary.
Check with the bakery on how long ahead of time you have to place orders for baked goods.
Have you considered hiring a chef? This is a hot trend that is steadily on the rise that will take all the catering heat off you. Choose a chef that comes highly recommended and you can rest assured that your guests will be well looked after and will dine in style! 3. Finalise Decor
If you're DIY'ing, now's the time to finish up. You don't want to be hot-glueing hessian on the night before the big 'do'! If you're buying decor, hit the shops and get what you need. This gives the shop time to order anything they may have run short on. A third option is to borrow decor from another event and simply style it to suit the mood and feel you want to create for the party.
4. Plan Activities
This step will flow naturally from your theme and the planning you've already done. At this point, you can start gathering all the things you need for the activities.
5. Gather a Team
Whether you rope in volunteers from your friends, enlist family, or hire event staff for the evening, make sure that you have enough help for:
Setting up on the day
Helping throughout the event
Cleaning up afterwards
For special occasions, it is a great idea to hire in help to give everyone time to be together, without fussing over washing dirty dishes. At the same time, if you've got a group that works together well, setting up and cleaning up can be a fantastically social time.
Just a note re hiring: Make sure you get a quote in writing that specifies how many hours they're available for and at what rate. You don't want to be caught out by staff that leave early, leaving you up to your elbows in soapy water. 1 Week and Counting ...
Nearly there! Try and do as much as you can during this week to free up some breathing space on the actual day of the party. You want to leave a bit of room on the day for being in the moment, making memories and letting your hair down too.
1. Check on RSVPs
Follow up with any guests who haven't RSVP'd yet. Once your guest list is complete, it can go to caterers and anyone else that is involved with the party organising.
2. Place Bakery and Catering Orders
If the bakery didn't require a longer ordering time, now is the time to place your cake, tarts, cupcakes, or pie orders. Using your confirmed guest list, you'll have accurate numbers for ordering.
For fast-food catering such as pizza or sandwiches, find out now how far in advance they need bookings to be done by. 3. Party Hashtag Time
Create your party hashtag and start sharing it around. What's the point of a party hashtag? A unique party hashtag is a great way of getting to see all the photos posted by guests on social media. You'll get to see the party through other eyes and relive the special occasion in glorious technicolour.
The Day Before
Only one more sleep! And one more day to get the last few things organised.
1. Shop and Collect
Go grocery shopping for what you need. You can also make use of a delivery service if that's easier.
Pick up your bakery order. Take a moment while you're still in the shop to check on what's in the boxes to make sure it's what you ordered. You may feel too rushed to take time for this, but it's worth doing while you're still at the bakery just in case they've muddled things up.
2. Tip Envelopes
Get tip envelopes ready for party entertainers, staff, and the chef if you hired one.
3. Catering
Place fast-food orders, unless you were advised to do this earlier by the company.
Prepare any non-perishable food items.
4. Check and Decorate the Venue
You may be able to get into the venue the day before to set up. If the venue has another booking, you'll only be able to get in on the actual day of the party. Find out before the time so you can plan.
Check your contract to see who is responsible for cleaning before, during, and after the event. If the responsibility is yours, make sure you've lined up a team to do so.
Once you're in the venue, check to make sure that the main area and the bathrooms are spotlessly clean. Then you can unleash your decor skills and transform the place. Party Day Plans
You did it! You've made it to party day. Once you've covered these last few things, you can go off to get yourself ready knowing that everything is all ready for the guests to arrive.
1. Buy Ice
You can ask one of your team to do this. Just make sure there are containers for it, whether you use cooler boxes, metal tubs, or store the packets of ice in the deep freeze.
2. Final Decor Touches
If you're using fresh cut flowers, you can set them out on the day. Put centrepieces on tables and any other final touches.
3. Outdoor Events
Check the weather and prepare accordingly. If you opt for an outdoor event, always have a backup plan in case the weather sours. Umbrellas, umbrella caddies, string lights and citronella candles add charm to an outdoor party. 4. Welcome Your Guests
With the scene set, you are ready to kick off your shoes and dance the night away! Or whatever else you've got planned.
Step back, take a moment to switch from planning mode and allow yourself to enjoy the occasion knowing that you've covered all the bases. Now is the time to make some memories!
5. Clean Up Afterwards
Once the party is all over and the happy guests have left, it's time to clean up. Take down all your decor and get things ready to be returned. This is a good time to have a cleanup crew with you. Party Planning Checklist at the Venue
Renting a venue for a party comes with its own set of things to be aware of. To help you, we've put together a venue checklist to make sure you've got it all covered. Here's what to find out from the venue organisers.
Rental Times
What time will your party crew be allowed to come in and set up? Can you get in the day before, or only on the day?
What time will you need to be all packed up and out by on the day after the party? Find out if there's an option to pick up items the following day.
Important Contact Numbers
Put the number of the venue manager on speed dial. In the case of an emergency, such as being locked out of the venue, it is useful to know exactly who to call. The venue manager is usually on standby when an event is running.
Parking
Get the lowdown on the venue's parking protocol. Where is the parking, and is it free of charge? If it's a paid parking lot, does the venue provide a valet, and who will be responsible for that cost?
Party Tech
Do you intend to run a slideshow to celebrate the birthday person? If so, does the venue provide the equipment you'll need, or do you have to organise and bring it with you? Make sure you bring the electricity cables and the AV cables to connect the computer to the projector.
Who will put together the slideshow? Is it something you have the skill to do, or do you need to find someone who can? What do you want the content to be? Will you need to source old photos and snippets of memory-rich music?
Vendors
Find out if the venue only works with a list of their preferred vendors. If not, you're free to bring in your own choice of people. Find out if deliveries can be made directly to the venue, and if so, where they would be stored.
Other Things To Consider When Planning a Party
There is always more than one way to tackle any project. Planning a party is no different. As you take on the challenge, here are some other things to consider.
Solo Sally or Dream Team?
When it comes to organising, party planning, and making decisions, you might find it easier to plan by yourself. If you are confident in your admin abilities and are happy to take on the workload, this may be the right way to go. Just make sure that you bring in enough helpers when you need things to get done.
There's an App for That
If you love bouncing ideas around and find the creativity of others inspiring, you will probably thrive on working in a team. If this is the route you decide on, there are handy collaboration apps that will help you as a team to communicate and share ideas. There are also party planning apps and websites that will help you track, and stay on top of all your planning. All About The Cake
A birthday cake is often the star of the party. This is one element that you can use to create a gorgeous visual reflection of the party theme. An exquisitely designed and decorated birthday cake will be both a conversation starter and a sweet end to the celebrations.
Make sure you know what the birthday person's favourite type of cake is. There's no limitation on what a birthday cake should be, so feel free to go to town when planning this part of a birthday party.
How To Plan A Birthday Party - Made Simple
How to plan a birthday party is not hard. How to make it one that people will remember and talk about for years to come is another story.
Between all the glitter and glitz, the delicious food and the mood, what makes a party most memorable? There are two ingredients to magical memories ... good company and great music. It's up to you to round up your best friends and provide the company, but we can help with the music.
Whatever vibe you're wanting to create, we have a band to match. Contact us for musical magic to make your party something to remember!